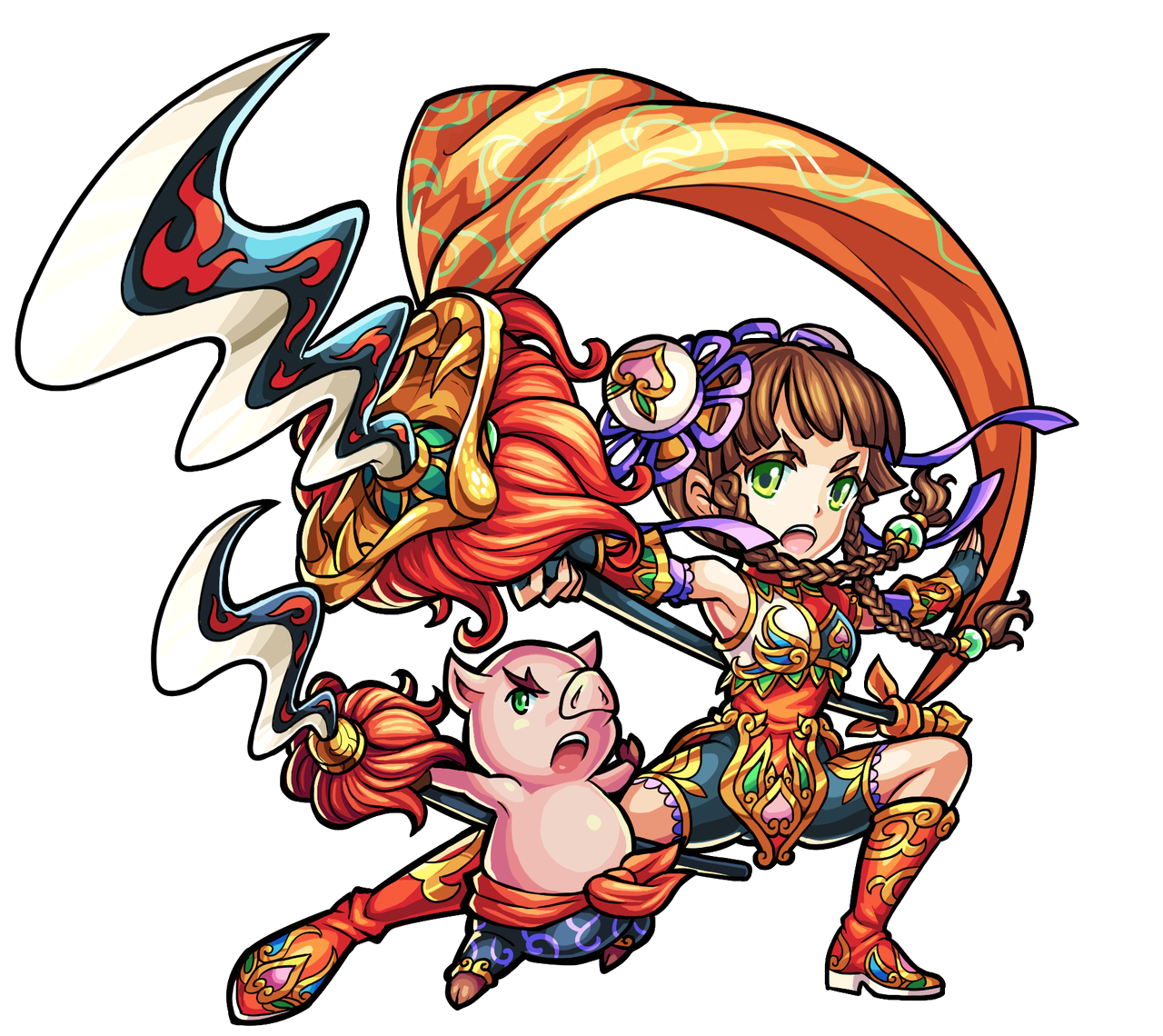 JP Name
-
JP #
1039
Class
Samurai
Element
Gender
-
Rarity
-

Sling
Bounce
Max Luck
90
Type
Speed
Rating
-
Ability
Mine Sweeper
Gauge
HP
9480 (+2460) = 11940
Obtain
-
ATK
13327 (+1300) = 14627
SPD
336.43 (+33.15) = 369.58
Luck Skill
-
Badge
Strike Shot
Serpent Spear - 12 Turns
Increases Speed.
Bump Combo
Vertical Laser L (9471)
Attacks upward and downward with 2 large elemental lasers.

To Evo

1 Divine Sharl
5 Red Sharls
10 Red Stoans
30 Maxstoans

To Asc

Zhang Jiao (2)
Dong Zhuo (2)
Recommended Form - Evolution
More Null Abilities
Better Strike Shot
Crusher Zhang Fei (Evolution)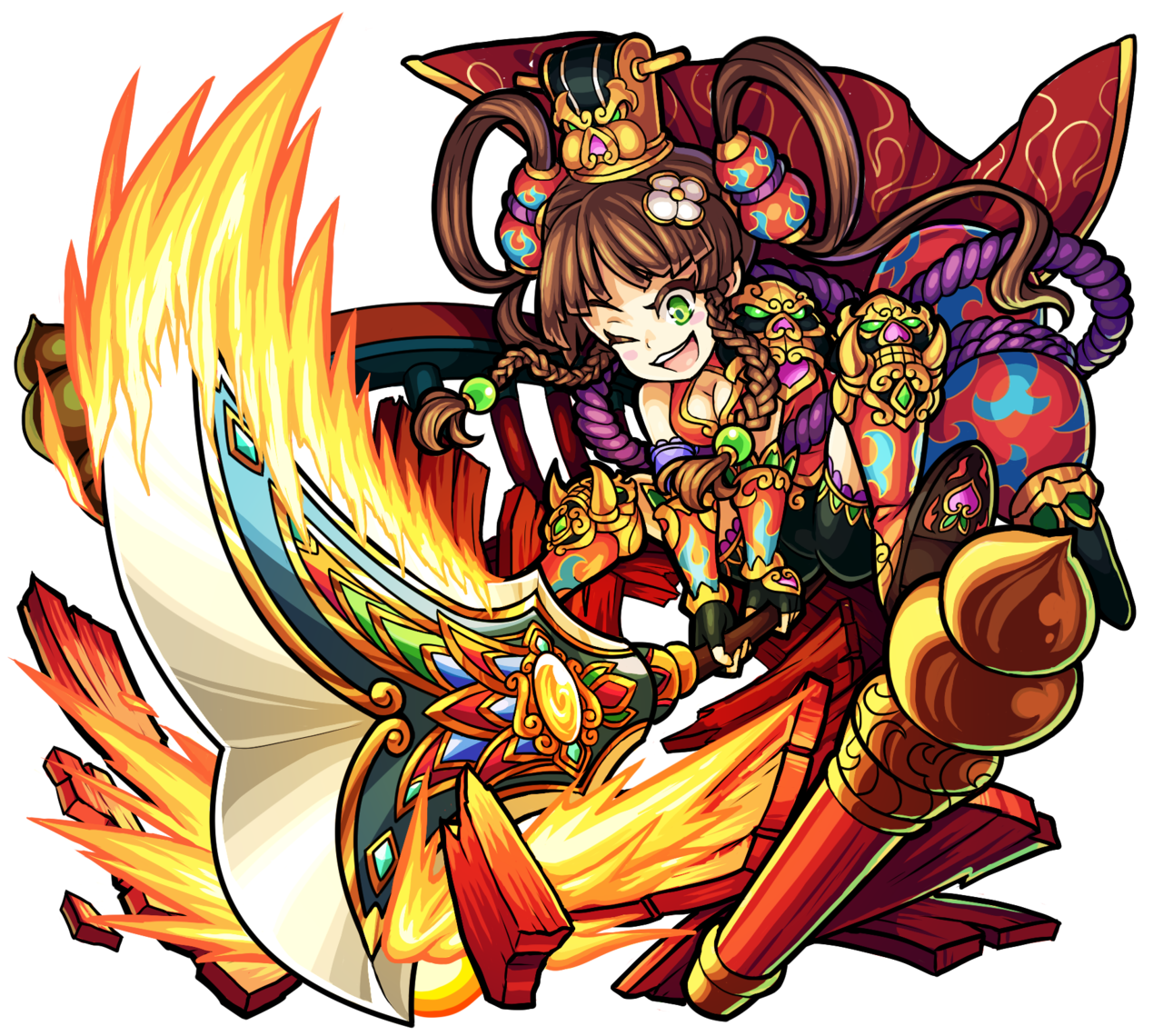 JP Name
-
JP #
1040
Class
Samurai
Element
Gender
-
Rarity
-

Sling
Bounce
Max Luck
99
Type
Speed
Rating
-
Ability
Mine Sweeper
Gauge
Null Warp
HP
16847 (+3900) = 20747
Obtain
-
ATK
18468 (+2700) = 21168 (25401 w/ Gauge)
SPD
351.70 (+52.70) = 404.40
Luck Skill
Badge
Strike Shot
Skullcracker - 22 Turns
Increases Attack with each rebound off a wall.
Bump Combo
Vertical Laser L (12312)
Attacks upward and downward with 2 large elemental lasers.

To Asc

Zhang Jiao (1)
Dong Zhuo (1)
Strengths
Two Null Abilities
Wall Bouncing SS can one-shot a Boss
Weakness
Need to position for Bump Combo
Ableberries
Class Kinstrength - Increases SS damage
Knockout - Synergizes well with her high SPD
Viable Quests

Impossibles/Colossals: Daikokuten | Kushinada: Zero | Mag Mell


Fire: Roc | Grey Alien


Water:


Wood: Zhang Jiao | Jiraiya | Gigamantis | Florrior | HIKAKIN | Kevin Verdure | Diaochan | Green Goblin | Halloweena | Bell Joya 108


Light: Vishnu | Orochimaru | Ghoulie | Light Noel | Utagawara Senko


Dark: Domyoji Anko | Pope Saga | Karasu

Tower:

Temple: Fire (Time) | Fire (Carnage) | Wood (Time) | Wood (Carnage) | Light (Time)
Zhang Fei the Stout (Ascension)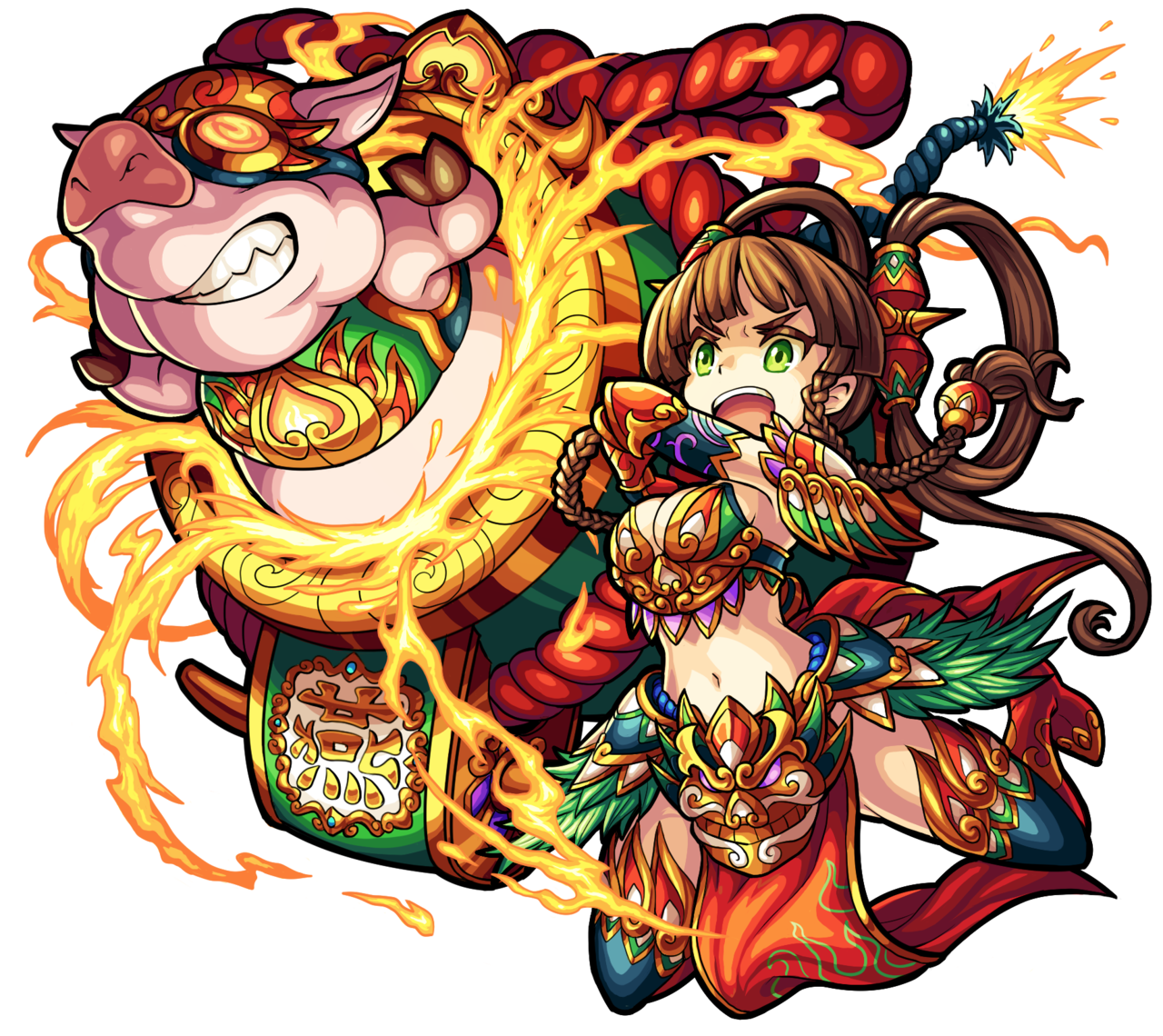 JP Name
-
JP #
1041
Class
Samurai
Element
Gender
-
Rarity
-

Sling
Bounce
Max Luck
99
Type
Blast
Rating
-
Ability
Null Damage Wall
Gauge
HP
18128 (+4200) = 22328
Obtain
-
ATK
19821 (+2900) = 22721
SPD
274.87 (+41.65) = 316.52
Luck Skill
Badge
Strike Shot
Brave Tiger General - 16 Turns
Fires a laser in the targeted direction, then attacks with a homing shot.
Bump Combo
Vertical Laser L (17236)
Attacks upward and downward with 2 large elemental lasers.

Sub Bump

To Evo

15 Red Sharls
30 Red Stoans
90 Maxstoans
Strengths
Blast Type Vertical Laser that also procs her Luck Skill can deal a lot of damage
Weakness
Ableberries
Sidekick - Increases Bump Combo damage
Cutthroat - Useful against high HP Bosses
Viable Quests

Impossibles/Colossals:


Fire:


Water:


Wood: Florrior | PC-G3 | Basilisk | Poltergeist | Medusa | Snowman


Light:


Dark: 9th Angel

Tower:

Temple: Wood (Time) | Wood (Carnage) | Light (Carnage) | Dark (Time)
Kindred Kingdom Series

Hatcher Monsters

Zhang Fei

Guan Yu

Ma Chao

Liu Bei

Huang Zhong
Drop Monsters

Dancing Mask

Death Panda

Zhang Jiao

Ceremonial Tiger

Dong Zhuo
[Savage] Guide
[Savage] Guide
[Extreme] Guide
[Savage] Guide
[Extreme] Guide
Ad blocker interference detected!
Wikia is a free-to-use site that makes money from advertising. We have a modified experience for viewers using ad blockers

Wikia is not accessible if you've made further modifications. Remove the custom ad blocker rule(s) and the page will load as expected.