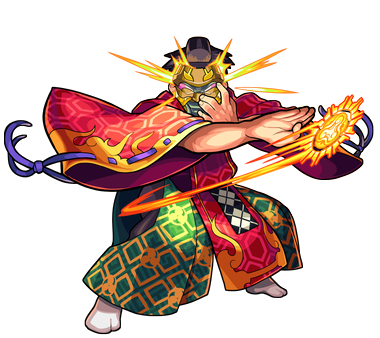 JP Name
-
JP #
1866
Class
Demihume
Element
Gender
-
Rarity
-

Sling
Bounce
Max Luck
90
Type
Balanced
Rating
-
Ability
Null Warp
Gauge
-
HP
14139 (+0) = 14139
Obtain
-
ATK
13666 (+0) = 13666
SPD
269.27 (+0) = 269.27
Luck Skill
-
Badge
Strike Shot
Noh Time Like Show Time - 12 Turns
Increases Speed.
Bump Combo
Homing Shot 12 (3075)
Randomly targets foes with 12 elemental shots.

To Evo

1 Divine Sharl
5 Red Sharls
10 Red Stoans
30 Maxstoans

To Asc

Chikamatsu Monzaemon (3)
MC Basho (2)

Material For

Miyamoto Musashi
Yagyu Jubei
Chikamatsu Monzaemon
Recommended Form - Ascension
Null Block has more uses than Null Wind
Zeami, Mask of Noh (Evolution)
JP Name
-
JP #
1867
Class
Demihume
Element
Gender
-
Rarity
-

Sling
Bounce
Max Luck
99
Type
Balanced
Rating
-
Ability
Null Wind
Gauge
Null Warp
HP
17681 (+3900) = 21581
Obtain
-
ATK
16251 (+5550) = 21801 (26161 w/ Gauge)
SPD
228.93 (+81.6) = 310.53
Luck Skill
Badge
Strike Shot
Ephemeral Assault - 18 Turns
Passes through enemies while attacking.
Bump Combo
Homing Destruction 8 (10981)
Randomly targets foes with 8 powerful elemental shots.

To Asc

Chikamatsu Monzaemon (2)
MC Basho (1)
Strengths
SS can be used to grab hearts
Weakness
Not many uses for Null Wind
Ableberries
Class Kinstrength - Increases his SS damage
Viable Quests

Impossibles/Colossals: Kushinada: Zero


Fire:


Water:


Wood: Snowman | Zhang Jiao | Medusa | Issun | Tokugawa Yoshimune | Diaochan | Gomora


Light: Typhon


Dark: Bull Demon King

Tower:

Temple: Wood (Time) | Wood (Carnage)
Masked Rider Zeami (Ascension)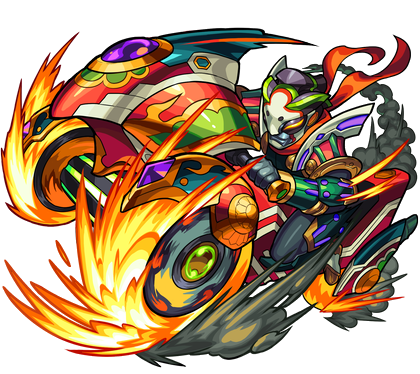 JP Name
-
JP #
1868
Class
Demihume
Element
Gender
-
Rarity
-

Sling
Bounce
Max Luck
99
Type
Balanced
Rating
-
Ability
Null Warp
Gauge
Null BLock
HP
20430 (+4200) = 24630
Obtain
-
ATK
11588 (+3950) = 15538 (18645 w/ Gauge)
SPD
270.1 (+96.05) = 366.15
Luck Skill
Badge
Strike Shot
Nohstop Burnout - 18 Turns
Passes through enemies while attacking.
Bump Combo
Homing Destruction 8 (10981)
Randomly targets foes with 8 powerful elemental shots.

Sub Bump

To Evo

15 Red Sharls
30 Red Stoans
90 Maxstoans
Strengths
Abilities good for Kushinada: Zero
SS can be used to grab hearts
Weakness
Not many uses for Null Block
Can't consistently defeat the Obstructors in Kushinada: Zero
Ableberries
Class Kinstrength - Increases his SS damage
Ad blocker interference detected!
Wikia is a free-to-use site that makes money from advertising. We have a modified experience for viewers using ad blockers

Wikia is not accessible if you've made further modifications. Remove the custom ad blocker rule(s) and the page will load as expected.