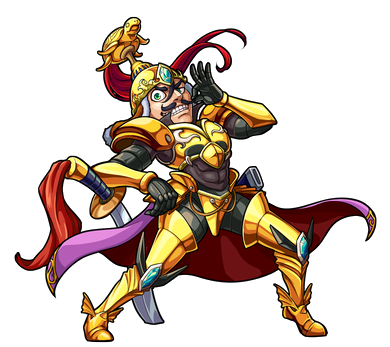 JP Name
-
JP #
1772
Class
Samurai
Element
Gender
-
Rarity
-

Sling
Bounce
Max Luck
90
Type
Blast
Rating
-
Ability
Fiend Slayer M
Gauge
-
HP
14389 (+0) = 14389
Obtain
ATK
15013 (+0) = 15013
SPD
243 (+0) = 243
Luck Skill
-
Badge
Strike Shot
Dazzling Authority - 13 Turns
Bashes the first contacted enemy and attacks with a spread shot.
Bump Combo
Spread Shot XL3 (2812)
Fires three 16-way sprays of massive elemental bullets.

To Evo

1 Divine Sharl
5 Light Sharls
10 Light Stoans
30 Maxstoans

To Asc

Diaochan (3)
Wu Tugu (3)

Material For

Cao Cao
Zhou Yu
Diaochan
Recommended Form - Evolution
Ascension has no Null Abilities
Evolution is good against Fiend Bosses
Yuan Shao Benchu (Evolution)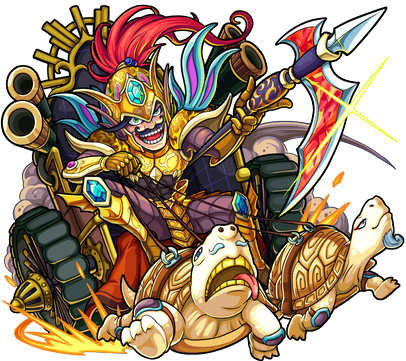 JP Name
-
JP #
1773
Class
Samurai
Element
Gender
-
Rarity
-

Sling
Bounce
Max Luck
99
Type
Blast
Rating
-
Ability
Fiend Slayer M
Gauge
Null Warp
HP
18776 (+3900) = 22676
Obtain
-
ATK
13863 (+4200) = 18063 (21676 w/ Gauge)
SPD
210.73 (+73.95) = 284.68
Luck Skill
Badge
Strike Shot
Order to Advance - 15 Turns
Bashes the first contacted enemy and attacks with a spread shot.
Bump Combo
Spread Piercer XL3 (3936)
Fires three 16-way sprays of massive elemental bullets.

To Asc

Diaochan (2)
Wu Tugu (2)
Strengths
Effective against Fiend Bosses
Weakness
Ableberries
Class Kinstrength - Increase damage towards Fiends
Viable Quests

Impossibles/Colossals:


Fire: Zuma


Water: Origa


Wood: Sylvasaur


Light: Bright Blight


Dark: Zero | Bull Demon King

Tower:

Temple: Water (Time) | Water (Carnage)
Royal Guardian Yuan Shao (Ascension)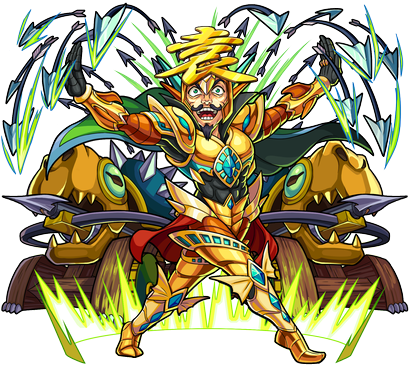 JP Name
-
JP #
1774
Class
Samurai
Element
Gender
-
Rarity
-

Sling
Bounce
Max Luck
99
Type
Blast
Rating
-
Ability
Strike Shot Reducer
Gauge
Dash
HP
21442 (+4200) = 25642
Obtain
-
ATK
9233 (+4000) = 13233 (15880 w/ Gauge)
SPD
208.13 (+73.1) = 281.23 (421.85 w/ Gauge)
Luck Skill
Badge
Strike Shot
Iron Rain - 24 Turns
On each enemy rebound, attacks outward with bullets.
Bump Combo
Homing Piercer 8 (3345)
Randomly targets foes with 8 elemental pass-through shots.

Sub Bump

To Evo

15 Light Sharls
30 Light Stoans
90 Maxstoans
Strengths
Blast type Homing Piercer great for mob clearing
Weakness
Ableberries
Sidekick - Increases his Bump Combo damage
Viable Quests

Impossibles/Colossals:


Fire:


Water: :


Light:


Dark: Zero

Tower:

Temple: Water (Time)
Ad blocker interference detected!
Wikia is a free-to-use site that makes money from advertising. We have a modified experience for viewers using ad blockers

Wikia is not accessible if you've made further modifications. Remove the custom ad blocker rule(s) and the page will load as expected.