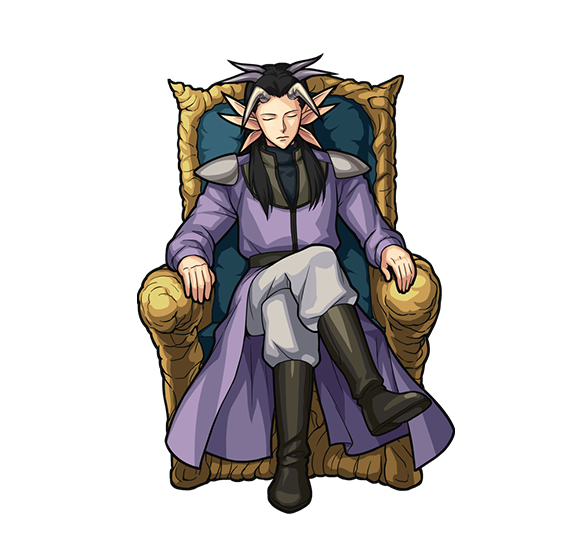 JP Name
黄泉
JP #
2611
Class
Demon
Element
Gender
-
Rarity
-

Sling
Bounce
Max Luck
90
Type
Blast
Rating
-
Ability
Null Damage Wall
Gauge
-
HP
13253 (+2460) = 15713
Obtain
-
ATK
13848 (+675) = 14523
SPD
188.83 (+9.35) = 198.18
Luck Skill
-
Badge
Strike Shot
俺には全てわかるぞ… - 12 Turns
Increases Speed.
Bump Combo
Rebound Ex Laser M (1894)
Attacks in an X pattern with 4 medium-sized elemental lasers that rebound three times.

To Evo

1 Divine Sharl
5 Green Sharls
10 Green Stoans
30 Maxstoans
Yomi & Kurama (Evolution)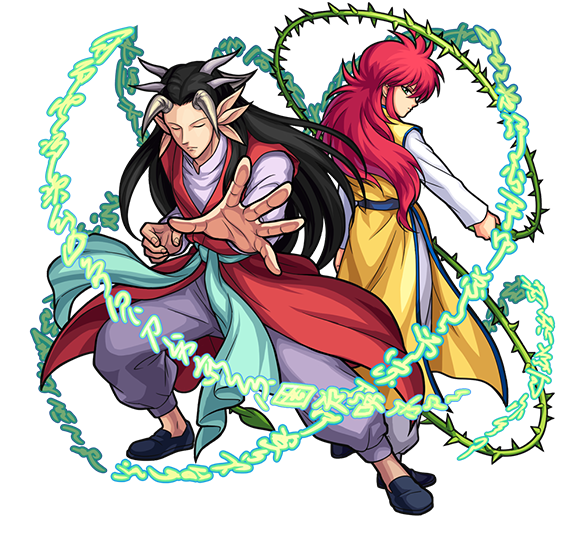 JP Name
黄泉&蔵馬
JP #
2612
Class
Demon
Element
Gender
-
Rarity
-

Sling
Bounce
Max Luck
99
Type
Blast
Rating
-
Ability
Mine Sweeper / Null Damage Wall
Gauge
Status Recovery / Dash
HP
18518 (+3900) = 22418
Obtain
-
ATK
19042 (+1850) = 20892 (25071 w/ Gauge)
SPD
224.60 (+22.10) = 246.70
Luck Skill
Badge
Strike Shot
魔古忌流煉破反衝壁 - 22 Turns
Protects allies from enemies' attacks with Demon Absorption Wall.
Bump Combo
Rebound Ex Laser L (3480)
Attacks in an X pattern with 4 large elemental lasers that rebound three times
Strengths
Two Null Abilities with Two Utility Abilities
SS puts a Barrier that can block enemy damage for your team
Blast Bump Combo for mob clearing
Weakness
Need to position for the Barrier SS
Ableberries
Sidekick - Increases Bump Combo damage
Class Kinstrength - Increases own ATK stat
Viable Quests

Impossibles/Colossals: Yamato Takeru: Zero | Marishiten | Bishamonten | Doom


Fire:


Water: Jabberwock | Queen Butterflight | Lilith | Princess Iron Fan | Dracula


Wood: Basilisk | Florrior


Light: Roller Girl | Utagawara Senko


Dark: Karasu | Yeti | Kamaitachi

Tower: 29F | 32F

Temple: Water (Time) | Water (Carnage) | Wood (Time) | Wood (Carnage) | Light (Carnage)
Ad blocker interference detected!
Wikia is a free-to-use site that makes money from advertising. We have a modified experience for viewers using ad blockers

Wikia is not accessible if you've made further modifications. Remove the custom ad blocker rule(s) and the page will load as expected.