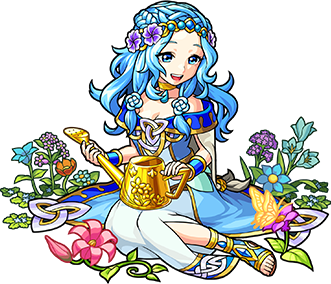 JP Name
-
JP #
2553
Class
Deity
Element
Gender
-
Rarity
-

Sling
Pierce
Max Luck
90
Type
Balanced
Rating
-
Ability
Null Damage Wall
Gauge
Null Warp
HP
17007 (+2460) = 19467
Obtain
-
ATK
14635 (+1425) = 16060
SPD
316.07 (+31.45) = 347.52
Luck Skill
-
Badge
Strike Shot
ノルン3姉妹の天命 - 21 Turns
Neutralizes damage walls, barriers, warps, and mines.
Bump Combo
Mega Blast (7653)
Attacks with a very large, non-elemental blast around the user.

To Evo

1 Divine Sharl
5 Blue Sharls
10 Blue Stoans
30 Maxstoans

To Asc

Angrboða (3)
Garm (3)
Urd (Evolution)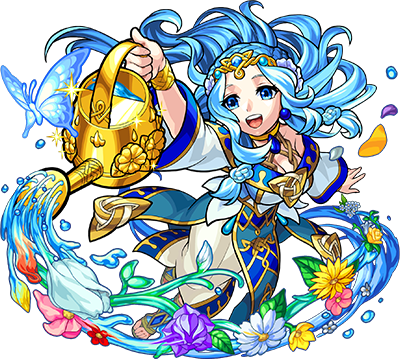 JP Name
-
JP #
2554
Class
Deity
Element
Gender
-
Rarity
-

Sling
Pierce
Max Luck
99
Type
Balanced
Rating
-
Ability
Null Damage Wall
Gauge
Null Warp
HP
19933 (+3900) = 23833
Obtain
-
ATK
22669 (+3325) = 25994
SPD
338.87 (+51.00) = 389.87
Luck Skill
Badge
Strike Shot
ウルザブルン・ブレッシング - 25 Turns
Neutralizes damage walls, barriers, warps, and mines.
Bump Combo
Giga Blast (7499)
Attacks with a massive, non-elemental blast around the user.

To Asc

Angrboða (2)
Garm (2)
Strengths
Common double nulls
Blast bump for support
Weakness
Little damage, physical and bump combo
Long cooldown for a lackluster SS
Ableberries
Class Kinstrength - Increases her decently high ATK
Cutthroat - Save's off boss' before the battle even starts
Viable Quests

Impossibles/Colossals: Ashura | Izanagi


Fire: Wyatt Earp | Leopoint | Vendetta | Fenrir X | Shen Gongbao | Captain Mica | Taki Rentaro | Fortuna | Ymir | Haru


Water:


Wood:


Light: Origami | Fenrir


Dark:

Tower: 21F | 26F | 34F | 36F

Temple: Water (Carnage) | Water (Time) | Light (Carnage) | Dark (Time)
Urd (Ascension)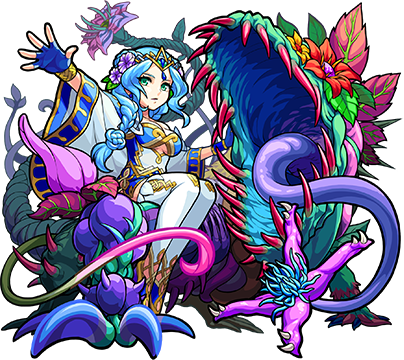 JP Name
-
JP #
2555
Class
Deity
Element
Gender
-
Rarity
-

Sling
Bounce
Max Luck
99
Type
Power
Rating
-
Ability
Weak Point Slayer
Gauge
Null Block
HP
19919 (+4200) = 24119
Obtain
-
ATK
26375 (+3850) = 30225 (36270 w/ Gauge)
SPD
208.93 (+31.45) = 240.38
Luck Skill
Badge
Strike Shot
デスティニーゴッデス - 12 Turns
Passes through enemies and reverts to bounce after touching a wall.
Bump Combo
DEF Up (0)
Grants an defense boost to teammates.

Sub Bump

To Evo

15 Blue Sharls
30 Blue Stoans
90 Maxstoans
Strengths
Arcadia viability with WP Slayer and NB
Pierce until wall hit SS
Weakness
Little to no viability outside of Arcadia
Ableberries
Style Kinstrength - Increases bounce allies' ATK
Class Kinstrength - Highest individual ATK boost
Survivor - Decreases damage intake
Viable Quests

Impossibles/Colossals: Tsukuyomi: Zero | Arcadia


Fire: Gremory


Water:


Wood:


Light: Pine | Scyllara


Dark: Lady Rokujo

Tower:

Temple: Water (Carnage)
Ragnarok 3 Series

Hatcher Monsters

Skuld

Urd

Heimdall
Drop Monsters

Ymir

Jotun

Garm

Angrboða
[Lethal] Guide
[Extreme] Guide
[Savage] Guide
[Extreme] Guide
Ad blocker interference detected!
Wikia is a free-to-use site that makes money from advertising. We have a modified experience for viewers using ad blockers

Wikia is not accessible if you've made further modifications. Remove the custom ad blocker rule(s) and the page will load as expected.