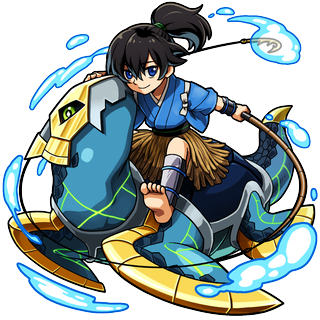 JP Name
浦島太郎
JP #
475
Class
Demihume
Element
Gender
-
Rarity
-

Sling
Bounce
Max Luck
72
Type
Balanced
Rating
-
Ability
Deity Slayer
Gauge
-
HP
6990 (+1400) = 8360
Obtain
-
ATK
8257 (+1600) = 9857
SPD
247.93 (+49.3) = 297.23
Luck Skill
-
Badge
Strike Shot
Treasure Box Gratitude - 12 Turns
Uses dragon palace blessings to increase Speed.
Bump Combo
Super Blast (6560)
Attacks with a large, non-elemental blast around the user.

To Evo

1 Blue Sharl
5 Blue Stoans
10 Maxstoans
30 Stoans

Material For

Momotaro
Time Wanderer Urashima (Evolution)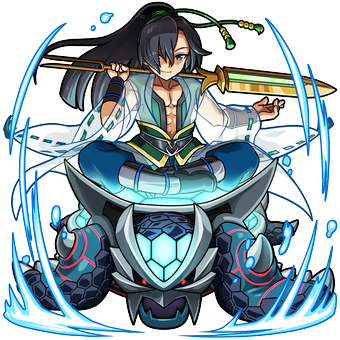 JP Name
竜宮童子 浦島太郎
JP #
476
Class
Demihume
Element
Gender
-
Rarity
-

Sling
Bounce
Max Luck
90
Type
Balanced
Rating
-
Ability
Deity Slayer
Gauge
-
HP
12060 (+2460) = 14520
Obtain
-
ATK
14522 (+2825) = 17347
SPD
287.63 (+57.8) = 345.43
Luck Skill
-
Badge
Strike Shot
Dragon Palace Thrust - 18 Turns
Uses dragon palace power to do a lot of damage to Drones.
Bump Combo
Mega Blast (7653)
Attacks with a very large non-elemental blast around the user.
Strengths
Effective against Deity enemies
SS can break Drones
Weakness
Faereie Tale Fantasia Series

Hatcher Monsters

Red-Hood Red-Hood Nonno

Loreley the Mermaid

Spearmint Boots

Beast

Hamelin
Drop Monsters

Momotaro

Urashima

Issun

Tanuki

Kaguya
[Extreme] Guide
[Savage] Guide
[Extreme] Guide
[Savage] Guide
[Savage] Guide
Ad blocker interference detected!
Wikia is a free-to-use site that makes money from advertising. We have a modified experience for viewers using ad blockers

Wikia is not accessible if you've made further modifications. Remove the custom ad blocker rule(s) and the page will load as expected.