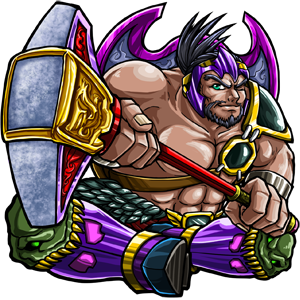 JP Name
 トリスタン
JP #
290
Class
Paladin
Element
Gender
Male
Rarity
4★

Sling
Bounce
Max Luck
72
Type
Power
Rating
Ability
Vivolith Slayer L
Gauge
-
HP
7160 (+1400) = 8560
Obtain
Hatcher
ATK
13259 (+1280) = 14539
SPD
129.97 (+33.32) = 163.29
Luck Skill
-
Badge
Strike Shot
Inexorable Strength - 13 Turns
Bashes the first contacted enemy and uses brute strength to send it flying.
Bump Combo
Super Blast (4592)
Attacks with a large, non-elemental blast around the user.

To Evo

1 Dark Sharl
5 Dark Stoans
10 Maxstoans
30 Stoans
Tristan the Thirsty (Evolution)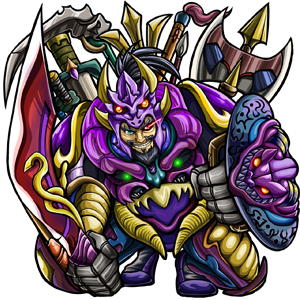 JP Name
渇欲の騎士トリスタン
JP #
291
Class
Paladin
Element
Gender
Male
Rarity
5★

Sling
Bounce
Max Luck
90
Type
Power
Rating
4.0
Ability
Vivolith Slayer XL
Gauge
-
HP
12265 (+2460) = 14725
Obtain
Evolution
ATK
23468 (+2240) = 25708
SPD
143.43 (+39.10) = 182.53
Luck Skill
-
Badge
Strike Shot
Mercy for Dragons - 15 Turns
Shreds the first contacted enemy and sends it flying with dragon-smiting force.
Bump Combo
Mega Blast (5357)
Attacks with a very large non-elemental blast around the user.
Strengths
Very effective against Vivolith enemies
Weakness
No Null Abilities
Not that many Vivolith Bosses
Paladin Series

Hatcher Monsters

Galahad

Lancelot

Merlin

Arthur

Tristan
Drop Monsters

Mordred

Lot

Cormoran

Emerald Dragon

Morgan
[Extreme] Guide
[Savage] Guide
[Savage] Guide
[Extreme] Guide
[Savage] Guide
Ad blocker interference detected!
Wikia is a free-to-use site that makes money from advertising. We have a modified experience for viewers using ad blockers

Wikia is not accessible if you've made further modifications. Remove the custom ad blocker rule(s) and the page will load as expected.