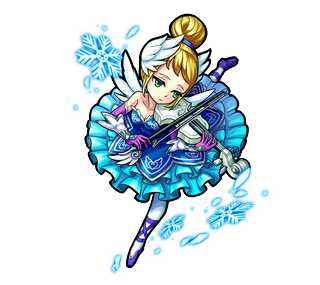 JP Name
チャイコフスキー
JP #
763
Class
Demihume
Element
Gender
Female
Rarity
4★

Sling
Pierce
Max Luck
72
Type
Speed
Rating
-
Ability
Null Damage Wall
Gauge
-
HP
8134 (+1400) = 9534
Obtain
Hatcher
ATK
8139 (+775) = 8814
SPD
305.80 (+30.60) = 336.40
Luck Skill
-
Badge
Strike Shot
くるみ割り人形 - 12 Turns
Increases the Speed of teammates on contact for a short time.
Bump Combo
Homing Piercer 4 (1702)
Randomly targets foes with 4 elemental pass-through shots.

To Evo

1 Blue Sharl
5 Blue Stoans
10 Maxstoans
30 Stoans
Swan Lake Tchaikovsky (Evolution)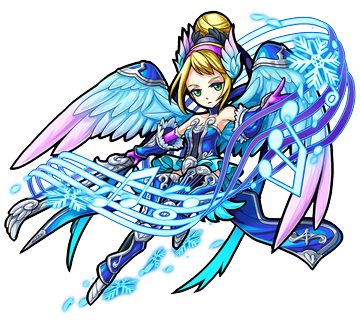 JP Name
白鳥湖 チャイコフスキー
JP #
764
Class
Demihume
Element
Gender
Female
Rarity
5★

Sling
Pierce
Max Luck
90
Type
Speed
Rating
3.0
Ability
Null Damage Wall
Gauge
HP
14095 (+2460) = 16555
Obtain
Evolution
ATK
9855 (+1450) = 11305
SPD
358.60 (+53.55) = 412.15
Luck Skill
Badge
Strike Shot
プロムナード・キス - 16 Turns
Increases the Speed of teammates on contact.
Bump Combo
Homing Piercer 6 (1702)
Randomly targets foes with 6 elemental pass-through shots.
Strengths
SS can boost up allies' SPD for 3 rounds
Weakness
Low damage output
Long cooldown on Strike Shot
Masterful Maestros Series

Hatcher Monsters

Beethoven

Tchaikovsky

Bach

Mozart

Chopin
Drop Monsters

Donatello

Michelangelo

Auguste Rodin

Raphaelo

Da Vinci
[Savage] Guide
[Extreme] Guide
[Savage] Guide
[Savage] Guide
[Extreme] Guide
Ad blocker interference detected!
Wikia is a free-to-use site that makes money from advertising. We have a modified experience for viewers using ad blockers

Wikia is not accessible if you've made further modifications. Remove the custom ad blocker rule(s) and the page will load as expected.