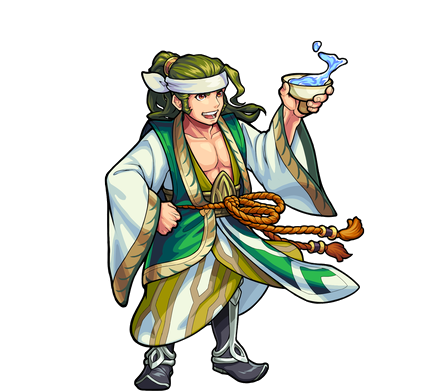 JP Name
-
JP #
1758
Class
Samurai
Element
Gender
-
Rarity
-

Sling
Pierce
Max Luck
72
Type
Speed
Rating
-
Ability
Null Damage Wall
Gauge
-
HP
6244 (+1400) = 7644
Obtain
-
ATK
6699 (+650) = 7349
SPD
271.67 (+27.2) = 298.87
Luck Skill
-
Badge
Strike Shot
Valor of Wu - 12 Turns
Increases Speed.
Bump Combo
Homing Shot 8 (2583)
Randomly targets foes with 18 elemental shots.

To Evo

1 Green Sharl
5 Green Stoans
10 Maxstoans
30 Stoans
Sun Ce Bofu (Evolution)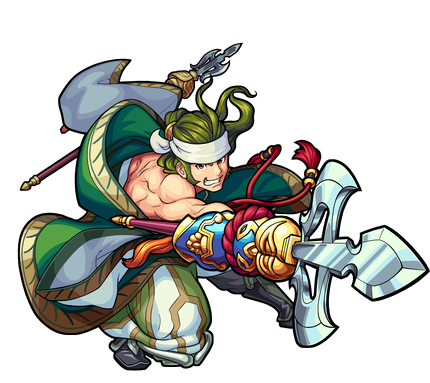 JP Name
-
JP #
1759
Class
Samurai
Element
Gender
-
Rarity
-

Sling
Pierce
Max Luck
90
Type
Speed
Rating
-
Ability
Null Damage Wall
Gauge
Etherean Slayer M
HP
13182 (+2460) = 15642
Obtain
-
ATK
10234 (+1500) = 11734 (14080 w/ Gauge)
SPD
375.03 (+56.1) = 431.13
Luck Skill
-
Badge
Strike Shot
Little Conqueror - 16 Turns
Rebound off enemies and dance across the battlefield!
Bump Combo
Homing Shot 12 (3075)
Randomly targets foes with 12 elemental shots.
Strengths
Easy to deal damage Ethereans with high SPD and Pierce Sling
SS can be used in tight spots
Weakness
Low Bump Combo damage
Low damage towards non-Etherean enemies
Ad blocker interference detected!
Wikia is a free-to-use site that makes money from advertising. We have a modified experience for viewers using ad blockers

Wikia is not accessible if you've made further modifications. Remove the custom ad blocker rule(s) and the page will load as expected.