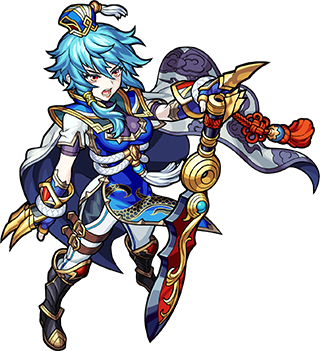 JP Name
司馬懿
JP #
2341
Class
Samurai
Element
Gender
Female
Rarity
5★

Sling
Bounce
Max Luck
90
Type
Speed
Rating
-
Ability
Null Warp
Gauge
-
HP
16857 (+0) = 16857
Obtain
ATK
12782 (+0) = 12782
SPD
302.23 (+0) = 302.23
Luck Skill
-
Badge
Strike Shot
大志抱きし知将 - 12 Turns
Increases Speed.
Bump Combo
Rebound Spread Shot XL3 (2009)
Fires three 16-way sprays of massive, rebounding elemental bullets.

To Evo

1 Divine Sharl
5 Blue Sharls
10 Blue Stoans
30 Maxstoans

To Asc

Sun Quan (3)
Huang Gai (5)
Recommended Form - Ascension
Wei Defender Sima Yi (Evolution)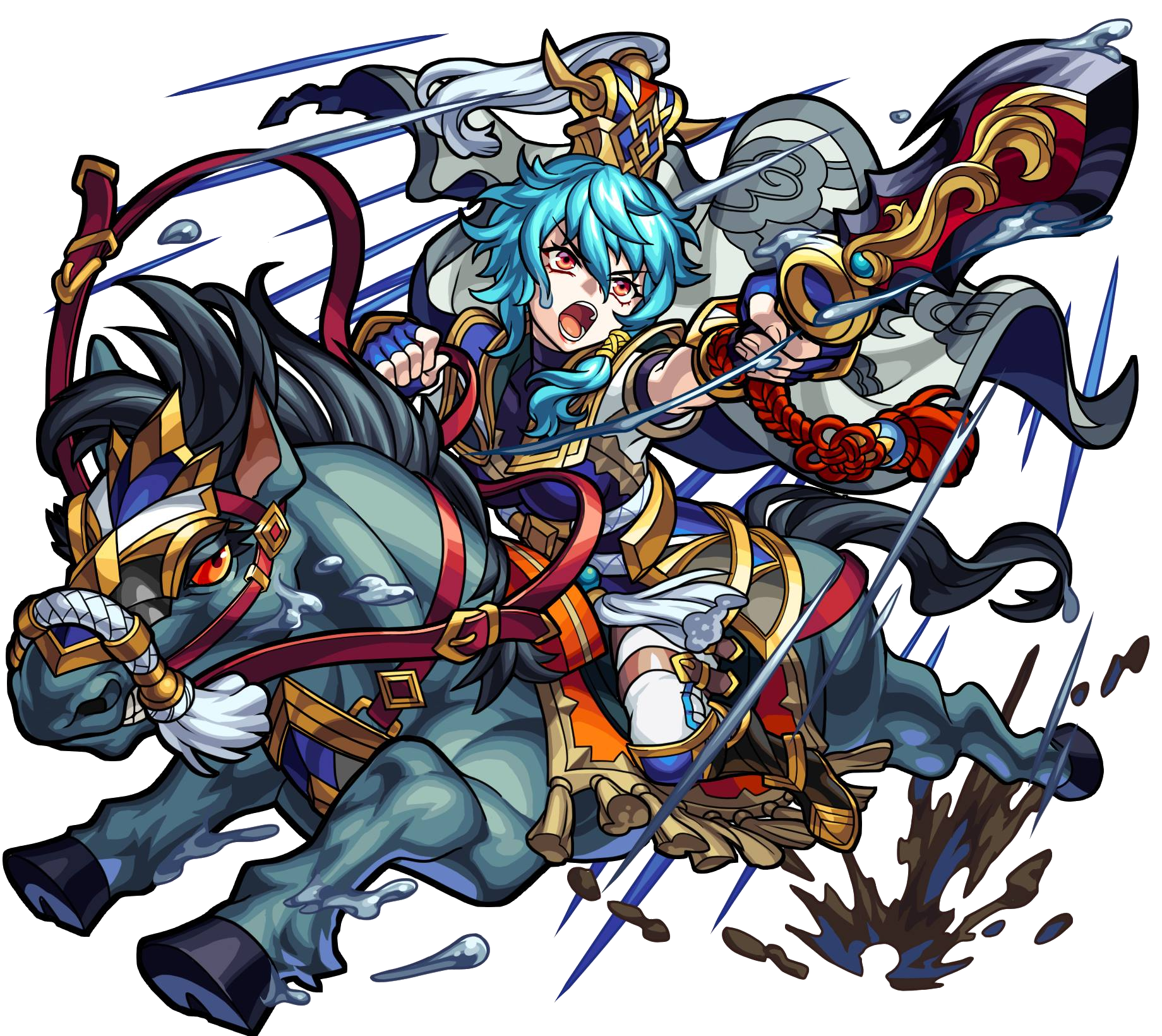 JP Name
司馬懿 仲達
JP #
2342
Class
Samurai
Element
Gender
Female
Rarity
6★

Sling
Bounce
Max Luck
99
Type
Speed
Rating
7.5
Ability
Null Warp
Gauge
HP
18177 (+3900) = 22077
Obtain
Evolution
ATK
17465 (+5975) = 23440
SPD
334.23 (+118.15) = 452.38
Luck Skill
Badge
Strike Shot
電光石火の行軍 - 30 Turns
Attacks all enemies on contact with lightning.
Bump Combo
Short Spread 9 (4097)
Fires nine 16-way sprays of elemental bullets.

To Asc

Sun Quan (2)
Huang Gai (4)
Strengths
Meteor SS for mob clearing which is effective against Avalon
Weakness
Need to be nearby enemies for Bump Combo to deal damage
Viable Quests

Impossibles/Colossals: Avalon | Izanagi | Akasha


Fire: Shen Gongbao | Leopoint | Fenrir X | Fire Noel | Captain Mica


Water:


Wood:


Light: Hikaru Genji


Dark:

Tower:

Temple:
Superior Strategist Sima Yi (Ascension)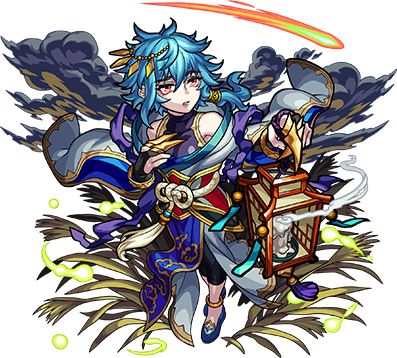 JP Name
大軍師 司馬懿
JP #
2343
Class
Samurai
Element
Gender
Female
Rarity
6★

Sling
Bounce
Max Luck
99
Type
Balanced
Rating
7.5
Ability
Null Warp
Gauge
Null Block
HP
17821 (+4200) = 22021
Obtain
Ascension
ATK
16814 (+5750) = 22564 (27077 w/ Gauge)
SPD
252.67 (+89.25) = 341.92
Luck Skill
Badge
Strike Shot
五丈原の追幕 - 18 Turns
Greatly increases Speed and Strength and does a lot of damage to Drones.
Bump Combo
Rebound Spread Shot XL3 (2812)
Fires three 16-way sprays of massive, rebounding elemental bullets.

Sub Bump

To Evo

15 Blue Sharls
30 Blue Stoans
90 Maxstoans
Strengths
Weakness
Need to be nearby enemies for Bump Combo to deal damage
Meteor-struction can hit unfavorable targets
Viable Quests

Impossibles/Colossals: Arcadia | Avalon | Tsukuyomi: Zero | Izanagi | Akasha


Fire: Captain Mica | Fenrir X | Leopoint | Fire Noel | Shen Gongbao


Water: Koalius


Wood:


Light: Pine | Scyllara | Hikaru Genji


Dark: Lady Rokujo

Tower:

Temple:
3 Kingdoms III Series

Hatcher Monsters

Zhuge Liang

Zhao Yun

Lady Sun
Drop Monsters

Huang Gai

Sima Yi

Meng Huo

Sun Quan
[Savage] Guide
[Lethal] Guide
[Extreme] Guide
[Extreme] Guide
Ad blocker interference detected!
Wikia is a free-to-use site that makes money from advertising. We have a modified experience for viewers using ad blockers

Wikia is not accessible if you've made further modifications. Remove the custom ad blocker rule(s) and the page will load as expected.