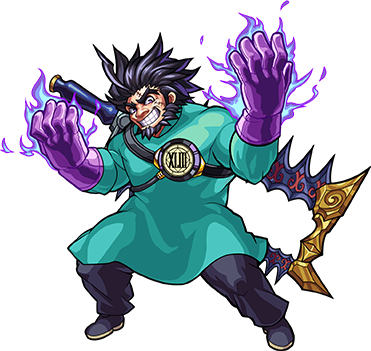 JP Name
-
JP #
2167
Class
Mancer
Element
Gender
-
Rarity
-

Sling
Bounce
Max Luck
72
Type
Power
Rating
-
Ability
Mine Sweeper
Gauge
-
HP
9401 (+1400) = 10801
Obtain
-
ATK
11915 (+1150) = 13065
SPD
148 (+14.45) = 162.45
Luck Skill
-
Badge
Strike Shot
Operation Tribulation - 12 Turns
Increases Speed.
Bump Combo
Slice 'n' Dice (629)
Randomly slices into foes with razor-sharp blades.

To Evo

1 Dark Sharl
5 Dark Stoans
10 Maxstoans
30 Stoans

Material For

Baal
Surgeon Sabnock (Evolution)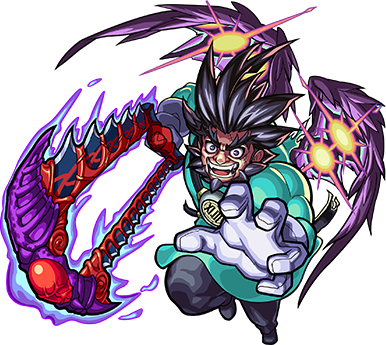 JP Name
-
JP #
2168
Class
Mancer
Element
Gender
-
Rarity
-

Sling
Bounce
Max Luck
99
Type
Power
Rating
-
Ability
Mine Sweeper / Null Wind
Gauge
HP
16103 (+2460) = 18563
Obtain
-
ATK
21089 (+7175) = 28264
SPD
163.3 (+57.8) = 221.1
Luck Skill
Badge
Strike Shot
Bloodcurdling Surgery - 24 Turns
On each enemy rebound, attacks outward with bullets.
Bump Combo
Slice 'n' Dice (881)
Randomly slices into foes with razor-sharp blades.
Strengths
Bump Combo and SS can produce a lot of hits against scorpions
Weakness
Low SPD to make it difficult to sweep mines
Ad blocker interference detected!
Wikia is a free-to-use site that makes money from advertising. We have a modified experience for viewers using ad blockers

Wikia is not accessible if you've made further modifications. Remove the custom ad blocker rule(s) and the page will load as expected.