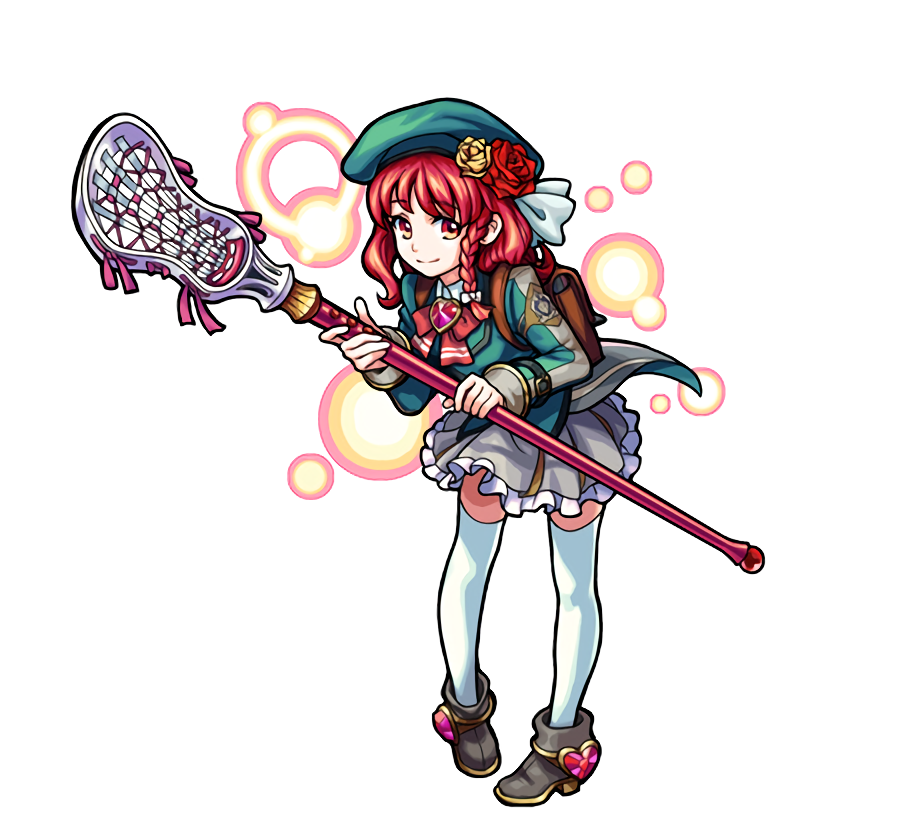 JP Name
ルビー
JP #
1686
Class
Demihume
Element
Gender
Female
Rarity
5★

Sling
Pierce
Max Luck
90
Type
Balanced
Rating
-
Ability
Null Warp
Gauge
-
HP
14841 (+2460) = 17301
Obtain
Hatcher
ATK
16024 (+1550) = 17574
SPD
300.47 (+29.75) = 330.22
Luck Skill
-
Badge
Strike Shot
Cut of Compassion - 12 Turns
Increases Speed.
Bump Combo
Cross Laser M (4735)
Attacks in a cross pattern with medium-sized elemental lasers.

To Evo

1 Divine Sharl
5 Red Sharls
10 Red Stoans
30 Maxstoans

To Asc

Giless de Rais (2)
Salome (2)
Ivan the Terrible (2)
Recommended Form - Evolution
Ruby, Gem of Love (Evolution)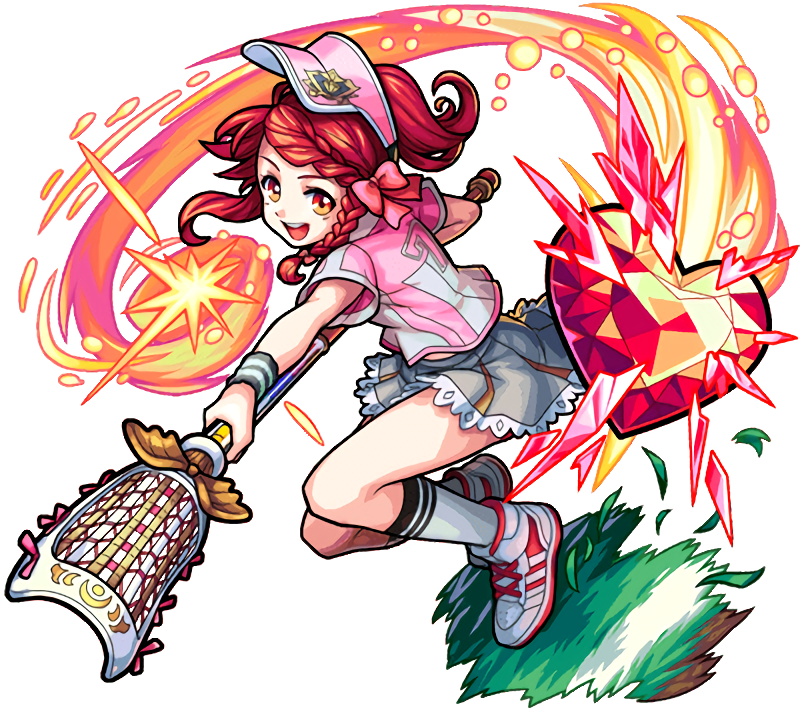 JP Name
純愛の宝石 ルビー
JP #
1687
Class
Demihume
Element
Gender
Female
Rarity
6★

Sling
Pierce
Max Luck
99
Type
Balanced
Rating
8.0
Ability
Mine Sweeper
Gauge
Null Warp
HP
19100 (+3900) = 23000
Obtain
Evolution
ATK
20730 (+3025) = 23755 (28506 w/ Gauge)
SPD
322.3 (+48.45) = 370.75
Luck Skill
Badge
Strike Shot
Detox Burst - 21 Turns
Deals a ton of damage on contact with enemy weak point.
Bump Combo
Cross Laser L (6187)
Attacks in a cross pattern with large elemental lasers.

To Asc

Giless de Rais (1)
Salome (1)
Ivan the Terrible (1)
Strengths
SS and Sling synergies well
Two Null Abilities
Weakness
Ableberries
Class Kinstrength - Increases SS damage
Knockout - Synergies well with Sling
Viable Quests
Impossibles/Colossals: Izanagi | Daikoku | Kushinada: Zero


Fire: Grey Alien


Water:


Wood: Jiraiya | Tokugawa Yoshinobu | Zhang Jiao | Diaochan | Biollante | Halloweena | Kevin Verdure

Light:

Dark: Typera | Drillmax | Satellite

Tower:

Temple: Fire (Time) | Fire (Carnage) | Wood (Time) | Wood (Carnage)
Crimson Sharpshooter Ruby (Ascension)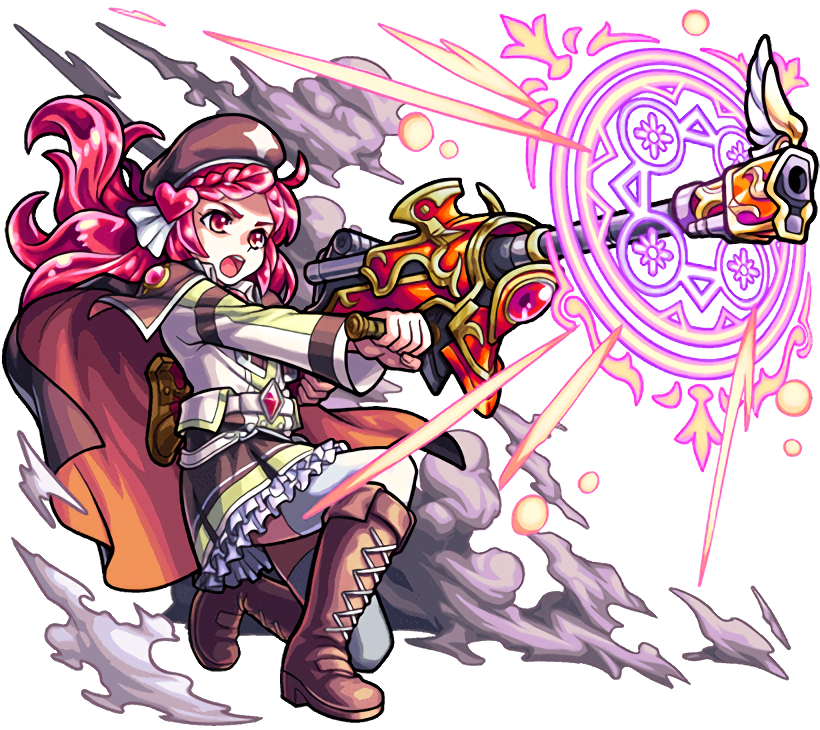 JP Name
紅玉の狙撃手 ルビー
JP #
1688
Class
Demihume
Element
Gender
Female
Rarity
6★

Sling
Pierce
Max Luck
99
Type
Blast
Rating
8.0
Ability
Null Warp
Gauge
-
HP
16681 (+4200) = 20881
Obtain
Ascension
ATK
18369 (+2675) = 21044
SPD
261.67 (+39.95) = 301.62
Luck Skill
Badge
Strike Shot
Scarlet Pigeon Bomb - 22 Turns
Increases Speed and Strength and enables Counter Mode.
Bump Combo
Tag Laser XL (58705)
Fires a massive elemental laser in the bumping monster's direction of travel.

Sub Bump

Homing Shot 8 (3616)
Randomly targets foes with 8 elemental shots.

To Evo

15 Red Sharls
30 Red Stoans
90 Maxstoans
Strengths
Blast type Tag Laser XL for a lot of damage
SS makes her Bump Combo a Lock-on Laser XL
Weakness
Hard to make use of her Tag Laser
Ableberries
Sidekick - Increases her Bump Combo damage
Survivor - Helps to mitigate damage for her SS
Viable Quests
Impossibles/Colossals: Kushinada | Izanagi


Fire:


Water:


Wood: Jiraiya | Fellmane | Tokugawa Yoshinobu | Serket | Issun | Sylvasaur | Poltergeist | Diaochan | Snowman | HIKAKIN | Gomora | Biollante | Bell Joya 108

Light:

Dark:

Tower:

Temple: Wood (Time) | Wood (Carnage) | Dark (Carnage)
Ad blocker interference detected!
Wikia is a free-to-use site that makes money from advertising. We have a modified experience for viewers using ad blockers

Wikia is not accessible if you've made further modifications. Remove the custom ad blocker rule(s) and the page will load as expected.