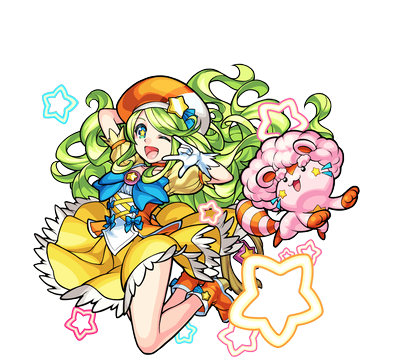 JP Name
レンブラント
JP #
2216
Class
Demihume
Element
Gender
Female
Rarity
5★

Sling
Bounce
Max Luck
90
Type
Speed
Rating
Ability
Null Gravity Barrier
Gauge
-
HP
16155 (+2460) = 18615
Obtain
Hatcher
ATK
16027 (+1550) = 17577
SPD
326.5 (+32.3) = 358.8
Luck Skill
-
Badge
Strike Shot
Magical Manipulation - 12 Turns
Increases Speed.
Bump Combo
Speed Up (0)
Grants a speed boost to teammates.

To Evo

1 Divine Sharl
5 Light Sharls
10 Light Stoans
30 Maxstoans

To Asc

Taki Rentaro (1)
Schubert (1)
Dvorak (1)
Recommended Form - Ascension
Designed to deal with the Colossal Yomi
Light Enchantress Rembrandt (Evolution)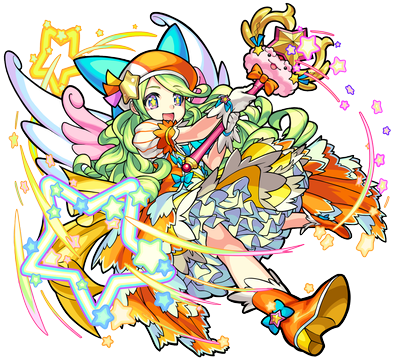 JP Name
光の魔法少女 レンブラント
JP #
2217
Class
Demihume
Element
Gender
Female
Rarity
6★

Sling
Bounce
Max Luck
99
Type
Speed
Rating
8.5
Ability
Null Gravity Barrier
Gauge
Null Damage Wall
HP
19370 (+3900) = 23270
Obtain
Evolution
ATK
18185 (+2650) = 20835 (25002 w/ Gauge)
SPD
412 (+62.05) = 474.05
Luck Skill
Badge
Strike Shot
Magical Rembrandt Light - 20 Turns
Increases Speed and Strength and deals big damage to the first class it hits.
Bump Combo
Speed Up (0)
Grants a speed boost to teammates.

To Asc

Taki Rentaro (2)
Schubert (2)
Dvorak (2)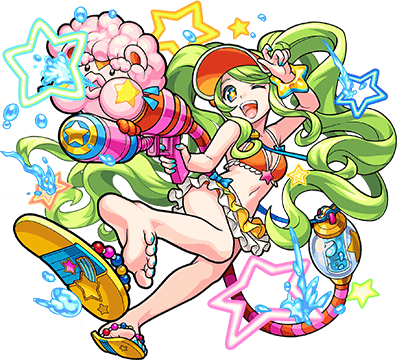 JP Name
ビーチの魔法少女 レンブラント
JP #
2833
Class
Demihume
Element
Gender
Female
Rarity
6★

Sling
Bounce
Max Luck
99
Type
Speed
Rating
8.5
Ability
Null Gravity Barrier
Gauge
Null Damage Wall
HP
19370 (+3900) = 23270
Obtain
Evolution
ATK
18185 (+2650) = 20835 (25002 w/ Gauge)
SPD
412 (+62.05) = 474.05
Luck Skill
Badge
Strike Shot
マジカル★レンブラントシュート - 20 Turns
Increases Speed and Strength and deals big damage to the first class it hits.
Bump Combo
Speed Up (0)
Grants a speed boost to teammates.

To Asc

Taki Rentaro (2)
Schubert (2)
Dvorak (2)
Strengths
Two Null Abilities
SS can be used to deal high Boss damage
Weakness
Only damage source is her SS
Ableberries
Survivor - Mitigates damage from enemies
Cutthroat - Effective against high HP Bosses
Viable Quests

Impossibles/Colossals: Yomi | Tsukuyomi | Tsukuyomi: Zero | Devadatta


Fire: Fire Wyrm | Astaroth | Hydra


Water: Joker | Nurarihyon | Tiger I | Okita Soji | Sanma | Baal


Wood: PC-G3 | Poltergeist | Pencil Base


Light: Emerald Dragon | Kii | Minamoto no Yoritomo | Behemoth


Dark: Visceron | Dong Zhuo | Krishna | Dark Wyrm | Kabushido | Bastet | Inari | Bahamut | Gilles de Rais | Princess Takiyasha | Darkblade Murasame | Deathscoil | Da Vinci

Tower: 27F | 30F | 35F | 40F

Temple: Water (Time) | Water (Carnage) | Wood (Time) | Wood (Carnage) | Light (Carnage) | Dark (Time) | Dark (Carnage)
Rembrandt, Nightguard Light (Ascension)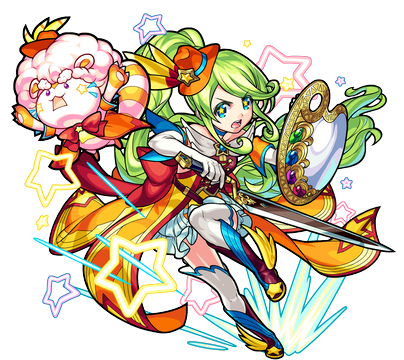 JP Name
光の夜警隊長 レンブラント
JP #
2218
Class
Demihume
Element
Gender
-
Rarity
6★

Sling
Pierce
Max Luck
99
Type
Speed
Rating
8.5
Ability
Mancer Slayer M
Gauge
Null Gravity Barrier
HP
19015 (+4200) = 23215
Obtain
Ascension
ATK
18270 (+2650) = 20920 (25104 w/ Gauge)
SPD
399.2 (+60.35) = 459.55
Luck Skill
Badge
Strike Shot
Magical Night Patrol - 12 Turns
Leads teammates against the enemy.
Bump Combo
Slice 'n' Dice (2431)
Randomly slices into foes with razor-sharp blades.

Sub Bump

To Evo

15 Light Sharls
30 Light Stoans
90 Maxstoans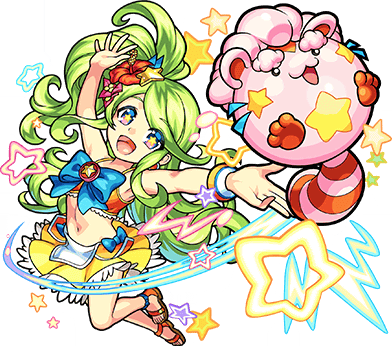 JP Name
ビーチの夜警隊長 レンブラント
JP #
2834
Class
Demihume
Element
Gender
-
Rarity
6★

Sling
Pierce
Max Luck
99
Type
Speed
Rating
8.5
Ability
Mancer Slayer M
Gauge
Null Gravity Barrier
HP
19015 (+4200) = 23215
Obtain
Ascension
ATK
18270 (+2650) = 20920 (25104 w/ Gauge)
SPD
399.2 (+60.35) = 459.55
Luck Skill
Badge
Strike Shot
マジカル★ビーチウォッチ - 12 Turns
Leads teammates against the enemy.
Bump Combo
Slice 'n' Dice (2431)
Randomly slices into foes with razor-sharp blades.

Sub Bump

To Evo

15 Light Sharls
30 Light Stoans
90 Maxstoans
Strengths
Effective against Mancer monsters
12 Turn Command SS that can be used multiple times
Weakness
Low damage against non-Mancer monsters
Ableberries
Class Kinstrength - Increases damage against Mancer enemies
Survivor - Mitigates damage from enemies
Cutthroat - Effective against high HP Bosses
Viable Quests

Impossibles/Colossals: Yomi | Tsukuyomi | Cain


Fire: Gilgamesh (FF)


Water: Joker | Princess Iron Fan | Kay


Wood:


Light: Nero | Marida of the Lamp


Dark: Lady Rokujo | Princess Takiyasha | Vanilla the Witch | Blizzaga

Tower:

Temple: Water (Time) | Wood (Carnage) | Dark (Carnage)
Artists Series

Hatcher Monsters

Katsushika Hokusai

Rembrandt

Gogh
Drop Monsters

Taki Rentaro

Schubert

Poca-Poco

Dvorak

Con Brio
[Extreme] Guide
[Extreme] Guide
[Savage] Guide
[Savage] Guide
[Savage] Guide
Ad blocker interference detected!
Wikia is a free-to-use site that makes money from advertising. We have a modified experience for viewers using ad blockers

Wikia is not accessible if you've made further modifications. Remove the custom ad blocker rule(s) and the page will load as expected.