JP Name
-
JP #
1138
Class
Mancer
Element
Gender
-
Rarity
-

Sling
Pierce
Max Luck
90
Type
Balanced
Rating
-
Ability
Null Warp
Gauge
-
HP
10474 (+0) = 10474
Obtain
-
ATK
11310 (+0) = 11310
SPD
271.03 (+0) = 271.03
Luck Skill
-
Badge
Strike Shot
Rakshasa Flame Cut - 12 Turns
Increases Speed.
Bump Combo
Lock-on Toxwave 6 (6629)
Attacks with 6 poison shockwaves.

To Evo

1 Divine Sharl
5 Red Sharls
10 Red Stoans
30 Maxstoans

To Asc

Princess Takiyasha (3)
Goldman (3)
Recommended Form - Evolution
Lots of replacements for Ascension
Belching Blaze Rakshasa (Evolution)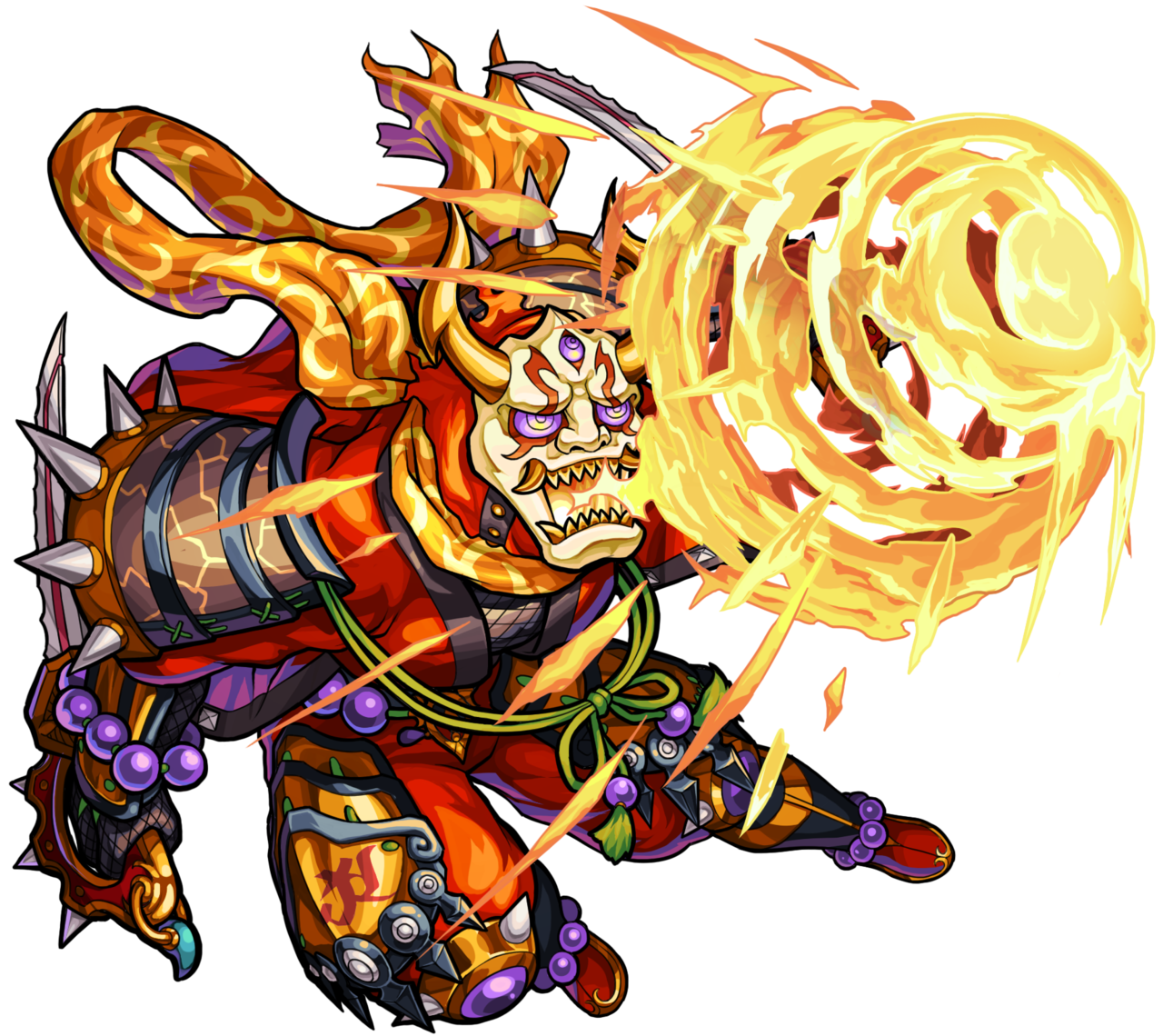 JP Name
-
JP #
1139
Class
Mancer
Element
Gender
-
Rarity
-

Sling
Pierce
Max Luck
99
Type
Balanced
Rating
-
Ability
Null Warp
Gauge
HP
13554 (+3900) = 17454
Obtain
-
ATK
18344 (+6275) = 24619
SPD
238.70 (+84.15) = 322.85
Luck Skill
Badge
Strike Shot
Secret Netherblaze - 21 Turns
Deals a lot of damage upon contact with enemy weak point.
Bump Combo
Lock-on Toxwave 6 (13259)
Attacks with 6 poison shockwaves.

To Asc

Princess Takiyasha (2)
Goldman (2)
Strengths
Farmable with Poison Bump Combo
SS synergizes well with Sling
Weakness
Only one Null Ability
Low HP
Ableberries
Class Kinstrength - Increases SS damage
Viable Quests

Impossibles/Colossals: Kushinada: Zero


Fire:


Water:


Wood: Medusa | Diaochan | Biollante | Tokugawa Yoshinobu | Meng Huo


Light:


Dark: Space Whale Geppetto

Tower:

Temple: Wood (Time) | Wood (Carnage)
Rakshasa the Cold Flame (Ascension)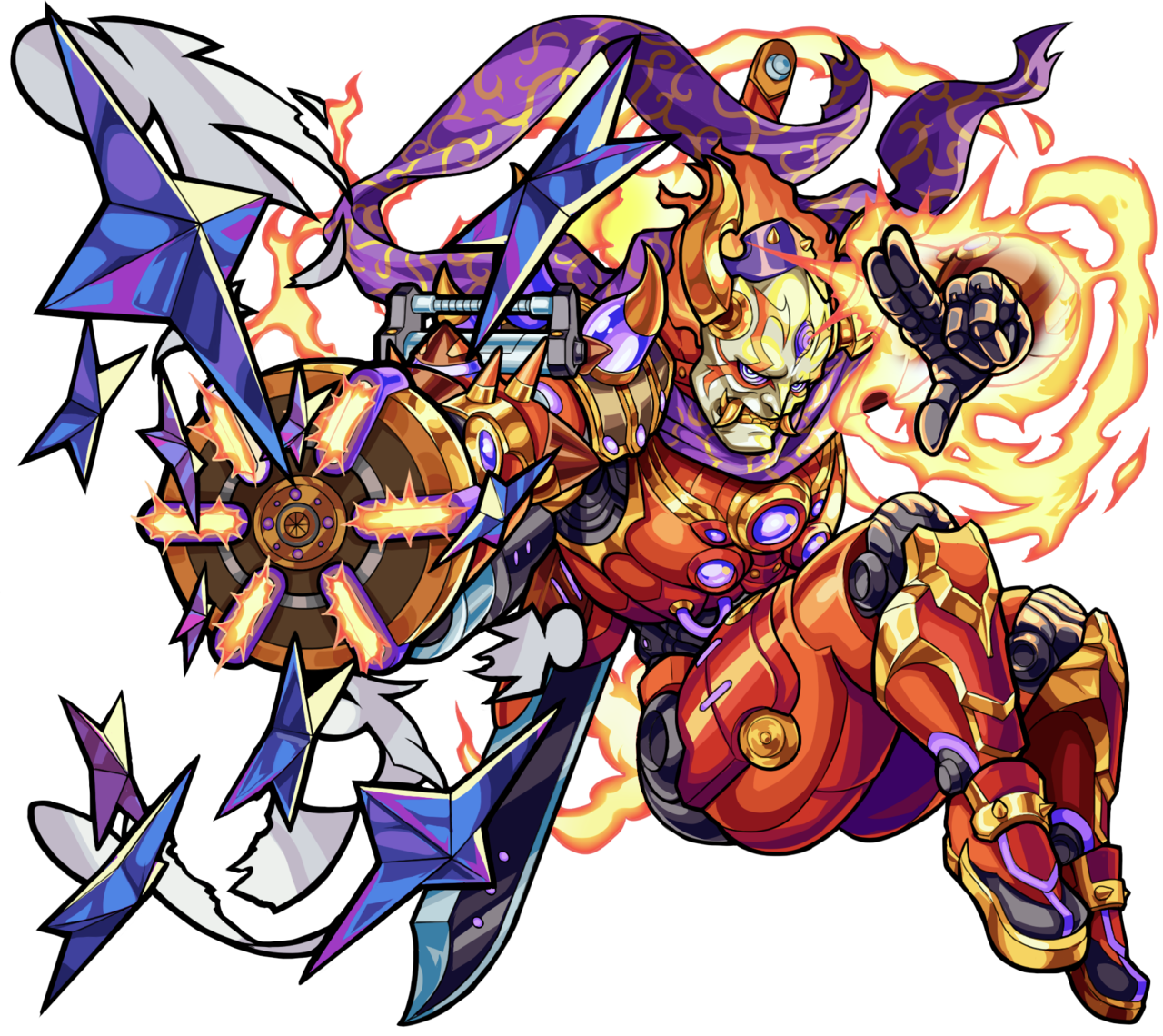 JP Name
-
JP #
1140
Class
Mancer
Element
Gender
-
Rarity
-

Sling
Pierce
Max Luck
99
Type
Balanced
Rating
-
Ability
Null Gravity Barrier
Gauge
HP
14032 (+4200) = 18232
Obtain
-
ATK
16192 (+5525) = 21717
SPD
211.17 (+74.80) = 285.97
Luck Skill
Badge
Strike Shot
Sinister Subterfuge - 21 Turns
Deals a lot of damage upon contact with enemy weak point.
Bump Combo
Lock-on Toxwave 6 (13259)
Attacks with 6 poison shockwaves.

Sub Bump

To Evo

Oda Nobunaga
Ibaraki Doji
Diviner Seimei
Princess Takiyasha
Strengths
Farmable with Poison Bump Combo
SS synergizes well with Sling
Weakness
Only one Null Ability
Low HP
Ableberries
Class Kinstrength - Increases SS damage
Viable Quests

Impossibles/Colossals: Shambhala


Fire: Hydra


Water:


Wood: Serket | Gigamantis


Light:


Dark: Princess Takiyasha | Bastet | Krishna

Tower: 25F

Temple: Wood (Carnage) | Dark (Carnage)
Onmyodo Road Series

Hatcher Monsters

Izumo

Ibaraki Doji

Diviner Seimei
Drop Monsters

Rakshasa

Goldman

Doman

Preta

Princess Takiyasha
[Extreme] Guide
[Savage] Guide
[Savage] Guide
[Savage] Guide
[Extreme] Guide
Ad blocker interference detected!
Wikia is a free-to-use site that makes money from advertising. We have a modified experience for viewers using ad blockers

Wikia is not accessible if you've made further modifications. Remove the custom ad blocker rule(s) and the page will load as expected.