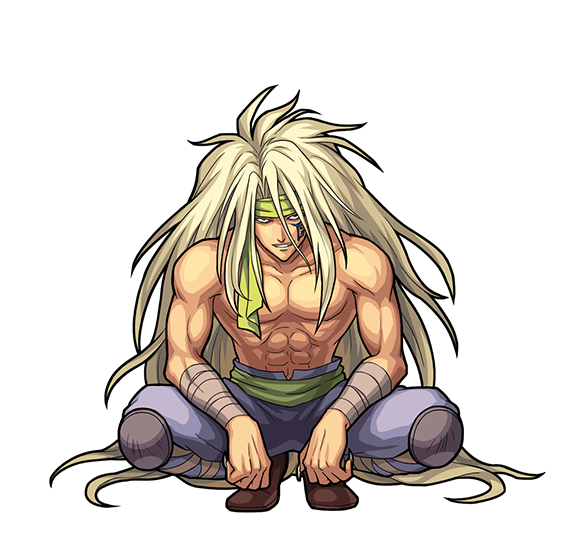 JP Name
雷禅
JP #
2613
Class
Demon
Element
Gender
-
Rarity
-

Sling
Bounce
Max Luck
90
Type
Balanced
Rating
-
Ability
Null Gravity Barrier
Gauge
-
HP
13441 (+2460) = 15901
Obtain
-
ATK
15597 (+750) = 16347
SPD
237.17 (+11.90) = 249.07
Luck Skill
-
Badge
Strike Shot
小僧、いい度胸だ… - 12 Turns
Increases Speed.
Bump Combo
Meteor-struction (149303)
Attacks a random enemy with a devastating meteor.

To Evo

1 Divine Sharl
5 Light Sharls
10 Light Stoans
30 Maxstoans

To Asc

Itsuki (3)
Amanuma Tsukihito (1)
Makihara Sadao (1)
Recommended Form - Evolution
Not many Dark Demon Bosses for Ascension
Raizen & Yusuke (Evolution)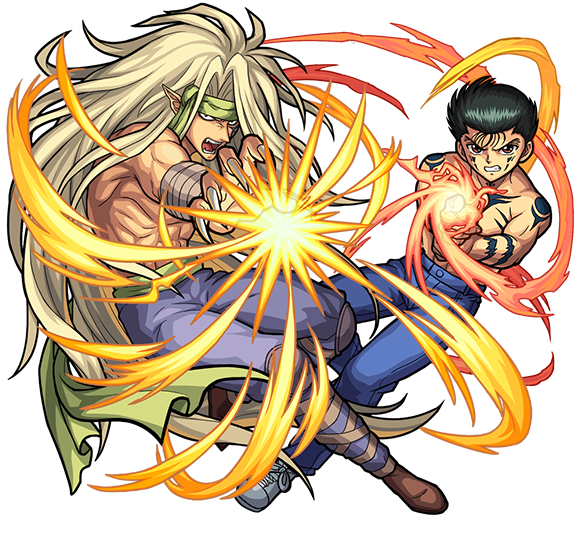 JP Name
雷禅&幽助
JP #
2614
Class
Demon
Element
Gender
-
Rarity
-

Sling
Bounce
Max Luck
99
Type
Balanced
Rating
-
Ability
Super Null Gravity Barrier
Gauge
Gravity Barrier Slayer
HP
19599 (+3900) = 23499
Obtain
-
ATK
20031 (+1950) = 21981 (26378 w/ Gauge)
SPD
275.47 (+28.05) = 303.52
Luck Skill
Badge
Strike Shot
親子双撃拳&妖丸 - 22 Turns
Raizen and Yusuke dances around the battlefiend and attacks a nearby enemy with a Reigun.
Bump Combo
Meteor-struction (199071)
Attacks a random enemy with a devastating meteor.

To Asc

Itsuki (2)
Amanuma Tsukihito (1)
Makihara Sadao (1)
Strengths
Both Abilities synergizes well since they increase SPD and damage dealt towards enemies with Gravity Barriers
Weakness
Inconsistent SS damage
Randomness of Meteor-struction
Ableberries
Class Kinstrength - Increases Slayer and SS damage
Viable Quests

Impossibles/Colossals: Tsukuyomi | Yomi | Karma


Fire: Jin | Hagiri Kaname


Water: Yamata no Orochi


Wood:


Light: Akechi Mitsuhide


Dark: Gilles de Rais | Valodica | Princess Takiyasha | Genome | Sensui Shinobu | Sensui Kazuya

Tower:

Temple: Fire (Time) | Water (Time) | Wood (Carnage) | Light (Carnage) | Dark (Time)
Raizen (Ascension)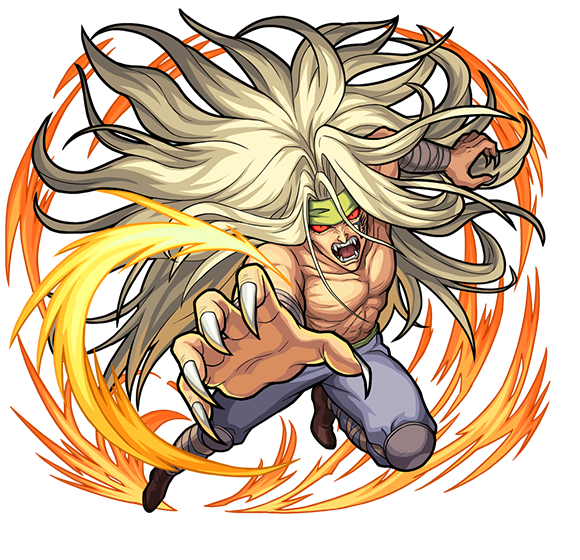 JP Name
闘神 雷禅
JP #
2615
Class
Demon
Element
Gender
-
Rarity
-

Sling
Bounce
Max Luck
99
Type
Power
Rating
-
Ability
Null Damage Wall / Demon Slayer
Gauge
Dark Slayer
HP
20500 (+4200) = 24700
Obtain
-
ATK
25625 (+2500) = 28125 (33750 w/ Gauge)
SPD
214.50 (+21.25) = 235.75
Luck Skill
Badge
Strike Shot
食人鬼の渇き - 21 Turns
Unleash a number of fists and attacks one enemy in the targeted direction.
Bump Combo
Barrage Shotgun (1053)
Hits nearby foes with 100 elemental shots.

Sub Bump

To Evo

15 Light Sharls
30 Light Stoans
90 Maxstoans
Strengths
Effective against Demon and Dark enemies
Weakness
Not many Dark Demon enemies
Can't get optimal Slayer damage due to low SPD
Ableberries
Class Kinstrength - Increases Slayer and SS damage
Viable Quests

Impossibles/Colossals:


Fire:


Water: Lilith | Queen Butterflight


Wood:


Light:


Dark: Deathscoil | Dong Zhuo

Tower:

Temple: Water (Time) | Water (Carnage) | Wood (Time) | Wood (Carnage) | Light (Carnage) | Dark (Time)
Ad blocker interference detected!
Wikia is a free-to-use site that makes money from advertising. We have a modified experience for viewers using ad blockers

Wikia is not accessible if you've made further modifications. Remove the custom ad blocker rule(s) and the page will load as expected.