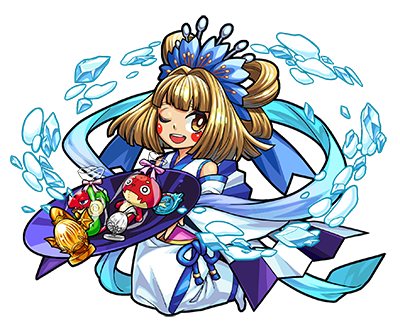 JP Name
-
JP #
2520
Class
Demihume
Element
Gender
-
Rarity
-

Sling
Bounce
Max Luck
90
Type
Speed
Rating
-
Ability
Mine Sweeper
Gauge
-
HP
16526 (+0) = 16526
Obtain
-
ATK
12023 (+0) = 12023
SPD
267.43 (+0) = 267.43
Luck Skill
-
Badge
Strike Shot
繚乱の至宝 - 12 Turns
Increases Speed.
Bump Combo
Rebound Spread Shot XL3 (2009)
Fires three 16-way sprays of massive, rebounding elemental bullets.

To Evo

1 Divine Sharl
5 Blue Sharls
10 Blue Stoans
30 Maxstoans
Festive Princess Sakuya X (Evolution)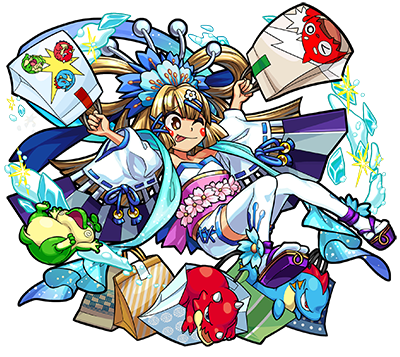 JP Name
-
JP #
2521
Class
Demihume
Element
Gender
-
Rarity
-

Sling
Bounce
Max Luck
99
Type
Speed
Rating
-
Ability
Mine Sweeper
Gauge
Mech Slayer
HP
16510 (+3900) = 20410
Obtain
-
ATK
12317 (+4200) = 16517
SPD
292.83 (+103.70) = 396.53
Luck Skill
Badge
Strike Shot
集いし者たちに幸あれ! - 23 Turns
Sends all enemies flying on contact.
Bump Combo
Rebound Spread Shot XL3 (2812)
Fires three 16-way sprays of massive, rebounding elemental bullets.
Strengths
Weakness
Viable Quests

Impossibles/Colossals:


Fire:


Water:


Wood:


Light:


Dark:

Tower:

Temple:
Ad blocker interference detected!
Wikia is a free-to-use site that makes money from advertising. We have a modified experience for viewers using ad blockers

Wikia is not accessible if you've made further modifications. Remove the custom ad blocker rule(s) and the page will load as expected.