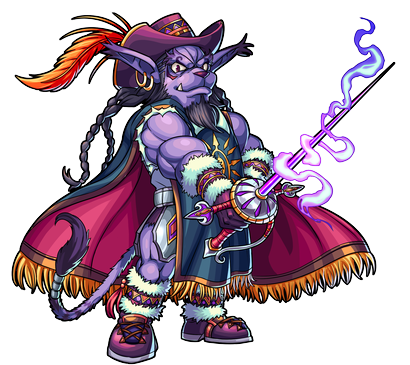 JP Name
-
JP #
1075
Class
Paladin
Element
Gender
-
Rarity
-

Sling
Bounce
Max Luck
90
Type
Balanced
Rating
-
Ability
Demonsbane
Gauge
-
HP
13545 (+2460) = 16005
Obtain
-
ATK
14372 (+1400) = 15772
SPD
232.60 (+22.95) = 255.55
Luck Skill
-
Badge
Strike Shot
Musketeers, Together! - 20 Turns
Recalls the musketeers' unity to increase Strength.
Bump Combo
Homing Shot 12 (3075)
Randomly targets foes with 12 elemental shots.

To Evo

1 Divine Sharl
5 Dark Sharls
10 Dark Stoans
30 Maxstoans

To Asc

Louis XIII (2)
Duke of Buckingham (4)
Recommended Form - Evolution
Effective against Demon and Mancer enemies
Supports team with Recovery M
Cannoneer Porthos (Evolution)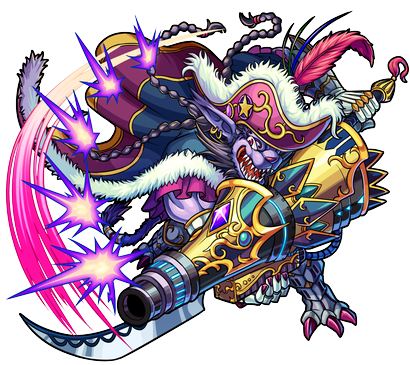 JP Name
-
JP #
1076
Class
Paladin
Element
Gender
-
Rarity
-

Sling
Bounce
Max Luck
99
Type
Balanced
Rating
-
Ability
Demonsbane L
Gauge
HP
21639 (+3900) = 25539
Obtain
-
ATK
23123 (+3375) = 26498
SPD
264.13 (+39.95) = 304.08
Luck Skill
Badge
Strike Shot
Gunlance Brandish - 20 Turns
Explodes on first enemy contact and does a lot of damage to all foes in the vicinity.
Bump Combo
Homing Shot 18 (3294)
Randomly targets foes with 18 elemental shots.

To Asc

Louis XIII (1)
Duke of Buckingham (3)
Strengths
Effective against Demon and Mancer enemies
Explosion SS deals high Boss damage
Weakness
Ableberries
Class Kinstrength - Increases damage towards enemies he slays for
Viable Quests

Impossibles/Colossals:


Fire:


Water: Queen Butterflight | Lilith | Kai


Wood: Tengu | Zhang Jiao


Light: Ghoulie | Marida of the Lamp | Nero | Rivaithanra


Dark: Deathscoil | Lady Rokujo

Tower:

Temple: Water (Time) | Wood (Carnage)
Lethal Acrobat Porthos (Ascension)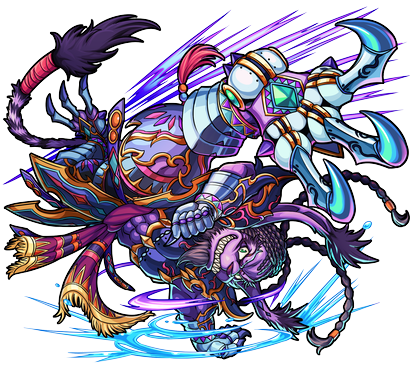 JP Name
-
JP #
1077
Class
Paladin
Element
Gender
-
Rarity
-

Sling
Bounce
Max Luck
99
Type
Balanced
Rating
-
Ability
Null Warp
Gauge
Recovery M
HP
19501 (+4200) = 23701
Obtain
-
ATK
17893 (+2625) = 20518 (24621 w/ Gauge)
SPD
279.87 (+42.50) = 322.37
Luck Skill
Badge
Strike Shot
Au Batido Claw - 18 Turns
Passes through enemies while attacking.
Bump Combo
Homing Shot 18 (3294)
Randomly targets foes with 18 elemental shots.

Sub Bump

To Evo

15 Dark Sharls
30 Dark Stoans
90 Maxstoans
Strengths
Heals up to 28% of your team's HP
Piercing SS makes it easier to heal team or to deal damage
Weakness
Ableberries
Class Kinspeed - Increases SPD to hit allies easier
Survivor - Mitigates damage from enemies
Viable Quests

Impossibles/Colossals: Izanagi: Zero | Eden


Fire: Grey Alien | Captain Mica


Water: Louis XIII | ZENIGATA


Wood: Tokugawa Yoshinobu | Medusa | Jiraiya


Light: Zashiki Warashi | Ghoulie | Origami | Typhon


Dark: Vanilla the Witch | Space Whale Geppetto

Tower:

Temple: Water (Time) | Water (Carnage) | Wood (Time) | Wood (Carnage)
Merry Musketeers Series

Hatcher Monsters

Athos

Aramis

Porthos
Drop Monsters

Milady de Winter

Louis XIII

Colonel Potato

Cardinal Richelieu

Buckingham
[Savage] Guide
[Extreme] Guide
[Savage] Guide
[Extreme] Guide
[Savage] Guide
Ad blocker interference detected!
Wikia is a free-to-use site that makes money from advertising. We have a modified experience for viewers using ad blockers

Wikia is not accessible if you've made further modifications. Remove the custom ad blocker rule(s) and the page will load as expected.