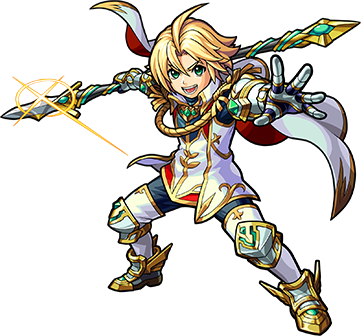 JP Name
パーシヴァル
JP #
2455
Class
Paladin
Element
Gender
-
Rarity
-

Sling
Pierce
Max Luck
90
Type
Blast
Rating
-
Ability
Mine Sweeper
Gauge
Null Warp
HP
11700 (+2460) = 14160
Obtain
-
ATK
10757 (+1050) = 11807 (14169 w/ Gauge)
SPD
248.27 (+24.65) = 272.92
Luck Skill
-
Badge
Strike Shot
Pure Heart - 18 Turns
Increases Speed and Strength and enables Counter Mode.
Bump Combo
Homing Piercer 6 (2432)
Randomly targets foes with 6 elemental pass-through shots.

To Evo

1 Divine Sharl
5 Light Sharls
10 Light Stoans
30 Maxstoans

To Asc

Dullahan (3)
Mosquito (2)
Recommended Form - Evolution
Two major Null Abilities
Bump Combo is better for damage and mob clearing
Pure Knight Percival (Evolution)
JP Name
無垢なる騎士 パーシヴァル
JP #
2456
Class
Paladin
Element
Gender
-
Rarity
-

Sling
Pierce
Max Luck
99
Type
Blast
Rating
-
Ability
Mine Sweeper
Gauge
Null Warp / Strike Shot Reducer
HP
16826 (+3900) = 20726
Obtain
-
ATK
16119 (+2350) = 18469 (22163 w/ Gauge)
SPD
261.37 (+39.10) = 300.47
Luck Skill
Badge
Strike Shot
Shining Holy Spear - 22 Turns
Increases Speed and Strength and enables Counter Mode.
Bump Combo
Homing Pierce-struction 8 (4684)
Randomly targets foes with 8 powerful elemental pass-through shots.

To Asc

Dullahan (2)
Mosquito (1)
Strengths
Double Null Abilities
Blast type Bump Combo great for mob clearing and damage
Weakness
Ableberries
Sidekick - Increase his Bump Combo damage
Class Kinvigor - Covers his low HP
Viable Quests

Impossibles/Colossals: Daikokuten


Fire: Grey Alien


Water: ZENIGATA | Princess Iron Fan | First Empress


Wood: Zhang Jiao | Jiraiya


Light: Vishnu


Dark: Typera | Satellite | Slash | Honda Tadakatsu | Drillmax | Domyoji Anko

Tower:

Temple: Fire (Trial) | Fire (Carange) | Water (Carnage) | Wood (Time) | Wood (Carnage)
Percival, Seeker of the Grail (Ascension)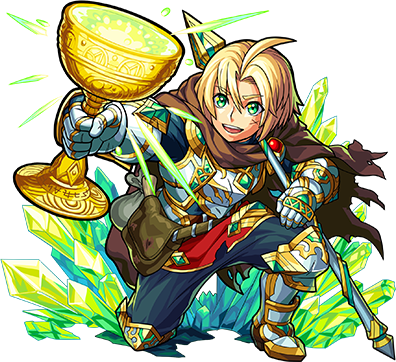 JP Name
聖杯の探索者 パーシヴァル
JP #
2457
Class
Paladin
Element
Gender
-
Rarity
-

Sling
Pierce
Max Luck
99
Type
Balanced
Rating
-
Ability
Mine Sweeper L
Gauge
Null Block
HP
19616 (+4200) = 23816
Obtain
-
ATK
20824 (+3050) = 23874 (28649 w/ Gauge)
SPD
336.23 (+51.00) = 387.23
Luck Skill
Badge
Strike Shot
Breath of the Holy Grail - 20 Turns
Sets a bomb on the first contacted enemy that explodes on every contact.
Bump Combo
Homing Pierce-struction 8 (3345)
Randomly targets foes with 8 powerful elemental pass-through shots.

Sub Bump

To Evo

15 Light Sharls
30 Light Stoans
90 Maxstoans
Strengths
Unique SS that can be useful during your allies' turns
Weakness
No real use for Null Block
Ableberries
Sidekick - Increase his Bump Combo damage
Class Kinstrength - Increases attack with a swept mine
Viable Quests

Impossibles/Colossals: Tsukuyomi: Zero


Fire:


Water:


Wood: Jiraiya


Light:


Dark: Typera | Kamaitachi | Slash | Honda Tadakatsu

Tower: 39F

Temple: Fire (Trial) | Fire (Carange) | Wood (Carnage)
Ad blocker interference detected!
Wikia is a free-to-use site that makes money from advertising. We have a modified experience for viewers using ad blockers

Wikia is not accessible if you've made further modifications. Remove the custom ad blocker rule(s) and the page will load as expected.