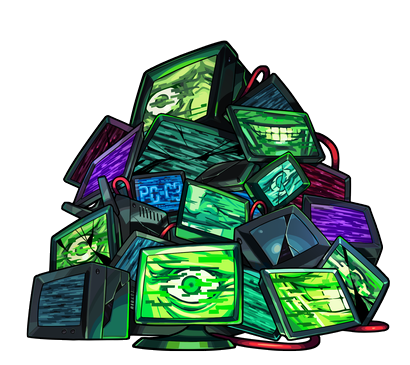 JP Name
-
JP #
1375
Class
Mech
Element
Gender
-
Rarity
-

Sling
Bounce
Max Luck
90
Type
Blast
Rating
-
Ability
Null Gravity Barrier
Gauge
-
HP
13877 (+0) = 13877
Obtain
-
ATK
13667 (+0) = 13667
SPD
263.07 (+0) = 263.07
Luck Skill
-
Badge
Strike Shot
G3 Algorithm - 18 Turns
Launches a pulse attack in the targeted direction.
Bump Combo
Vertical Laser L (13259)
Attacks upward and downward with 2 large elemental lasers.

To Evo

1 Divine Sharl
5 Green Sharls
10 Green Stoans
30 Maxstoans

To Asc

Satellite (3)
Factorian (3)

Material For

Satellite
Apollo X
Recommended Form - Evolution (Ascension if you have Wood NGB ML)
Evolution has a Null Abilities
Ascension great for Trials / Normal Quests
Cerebral Weapon PC-G3 (Evolution)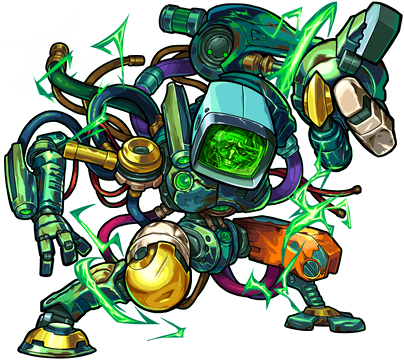 JP Name
-
JP #
1376
Class
Mech
Element
Gender
-
Rarity
-

Sling
Bounce
Max Luck
99
Type
Blast
Rating
-
Ability
Null Gravity Barrier
Gauge
-
HP
19215 (+3900) = 23115
Obtain
-
ATK
16790 (+5750) = 22540
SPD
208.57 (+73.95) = 282.52
Luck Skill
Badge
Strike Shot
Brainwasher - 18 Turns
Launches a pulse attack in the targeted direction.
Bump Combo
Vertical Laser L (17236)
Attacks upward and downward with 2 large elemental lasers.

To Asc

Satellite (2)
Factorian (2)
Strengths
High damage from Bump Combo and easy to position for
Weakness
SS doesn't do a lot of damage
Ableberries
Sidekick - Increases his Bump Combo damage
Viable Quests

Impossibles/Colossals: Yamato Takeru | Lu Bu


Fire:


Water: Marie Antoinette | Louis XIII | Queen Butterflight | Nurarihyon | Kay | Aquarius Camus |Goldy & Baldy | Michelangelo | Baal


Wood:


Light:


Dark: Deathscoil | M. Bison

Tower: 22F | 27F

Temple: Water (Time) | Wood (Carnage) | Dark (Carnage)
Cerebral Ghoul PC-G3 (Ascension)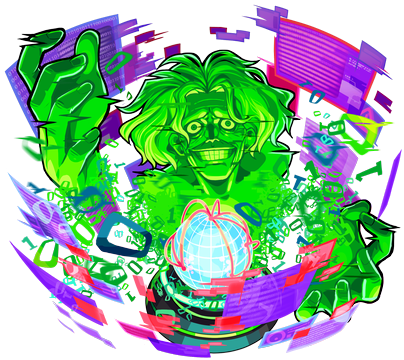 JP Name
-
JP #
1377
Class
Fiend
Element
Gender
-
Rarity
-

Sling
Bounce
Max Luck
99
Type
Power
Rating
-
Ability
Demon Slayer M
Gauge
-
HP
20019 (+4200) = 24219
Obtain
-
ATK
20195 (+6950) = 27145
SPD
148.83 (+52.70) = 201.53
Luck Skill
Badge
Strike Shot
Cerebral Cracking - 8 Turns
Neutralizes damage walls, barriers, warps, and mines.
Bump Combo
Homing Shot 18 (2353)
Randomly targets foes with 18 elemental shots.

Sub Bump

To Evo

15 Green Sharls
30 Green Stoans
90 Maxstoans
Strengths
8 Turn All Null SS
Effective against Demon monsters
Weakness
Low SPD to make use of his SS
Ableberries
Class Kinstrength - Increases damage towards Demon monsters
Strike Haste - Shortens SS cooldown so that you can use it in Round 1
Viable Quests

Impossibles/Colossals:


Fire:


Water: ZENIGATA | Queen Butterflight | Lilith | Younger Toguro


Wood:


Light: Ghoulie | Scyallara


Dark: Deathscoil

Tower:

Temple: Water (Time)
Ad blocker interference detected!
Wikia is a free-to-use site that makes money from advertising. We have a modified experience for viewers using ad blockers

Wikia is not accessible if you've made further modifications. Remove the custom ad blocker rule(s) and the page will load as expected.