JP Name
-
JP #
2407
Class
Demihume
Element
Gender
-
Rarity
-

Sling
Bounce
Max Luck
90
Type
Balanced
Rating
-
Ability
Null Damage Wall
Gauge
-
HP
11221 (+2460) = 13681
Obtain
-
ATK
15605 (+1525) = 17130
SPD
272.40 (+27.20) = 299.60
Luck Skill
-
Badge
Strike Shot
Wizard of Oz - 12 Turns
Increases Speed.
Bump Combo
Big bomb (10332)
Attack enemies with a giant bomb.

To Evo

1 Divine Sharl
5 Blue Sharls
10 Blue Stoans
30 Maxstoans

To Asc

LionDance (3)
Hotpot (2)
Recommended Form - Ascension
Deals more damage to Deity enemies
Viability in Arcadia
Wonderful Wizard Oz (Evolution)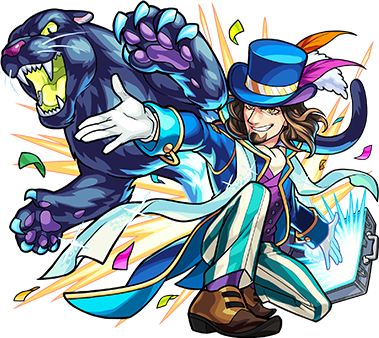 JP Name
-
JP #
2408
Class
Demihume
Element
Gender
-
Rarity
-

Sling
Bounce
Max Luck
99
Type
Blast
Rating
-
Ability
Null Damage Wall
Gauge
Deity Slayer
HP
19161 (+3900) = 23061
Obtain
-
ATK
18257 (+2675) = 20932 (25118 w/ Gauge)
SPD
287.8 (+43.35) = 331.15
Luck Skill
Badge
Strike Shot
Sleight of Hand - 20 Turns
Passes through enemies while attacking and increases the grade of items on screen.
Bump Combo
Big bomb (24108)
Attack enemies with a giant bomb.

To Asc

LionDance (2)
Hotpot (1)
Strengths
Blast Type Big Bomb for damage as well as procing ally Bump Combos
Weakness
Ableberries
Class Kinstrength - Increases damage towards Deity enemies
Survivor - Mitigate damage from enemies
Viable Quests

Impossibles/Colossals: Izanagi


Fire: Fortuna


Water:


Wood:


Light:


Dark: Bastet | Inari

Tower: 36F

Temple: Water (Time) | Water (Carnage) | Light (Carnage) | Dark (Time)
Emerald King Oz (Ascension)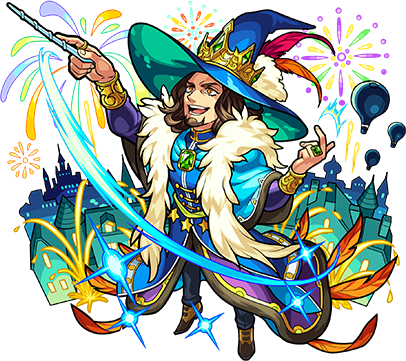 JP Name
-
JP #
2409
Class
Demihume
Element
Gender
-
Rarity
-

Sling
Bounce
Max Luck
99
Type
Balanced
Rating
-
Ability
Deity Slayer XL
Gauge
Null Block
HP
20950 (+4200) = 25150
Obtain
-
ATK
19905 (+2900) = 22805 (27366 w/ Gauge)
SPD
300.37 (+45.05) = 345.42
Luck Skill
Badge
Strike Shot
Emerald Phantasia - 12 Turns
Sends the first contacted enemy flying and restores HP.
Bump Combo
Spread Piercer XL3 (2812)
Fires three 16-way sprays of massive elemental pass-through shots.

Sub Bump

To Evo

15 Blue Sharls
30 Blue Stoans
90 Maxstoans
Strengths
Weakness
Only Null Block
Low Bump Combo damage
Ableberries
Class Kinstrength - Increases damage towards Deity enemies
Survivor - Mitigate damage from enemies
Viable Quests

Impossibles/Colossals: Tsukuyomi: Zero | Arcadia


Fire:


Water:


Wood:


Light: Pine | Scyllara


Dark:

Tower:

Temple: Water (Time)
Fantasia 4 Series

Hatcher Monsters

May

Oz

Hansel & Gretel
Drop Monsters

Fortuna

Hotpot

LionDance

Feisha
[Lethal] Guide
[Extreme] Guide
[Extreme] Guide
[Savage] Guide
Ad blocker interference detected!
Wikia is a free-to-use site that makes money from advertising. We have a modified experience for viewers using ad blockers

Wikia is not accessible if you've made further modifications. Remove the custom ad blocker rule(s) and the page will load as expected.