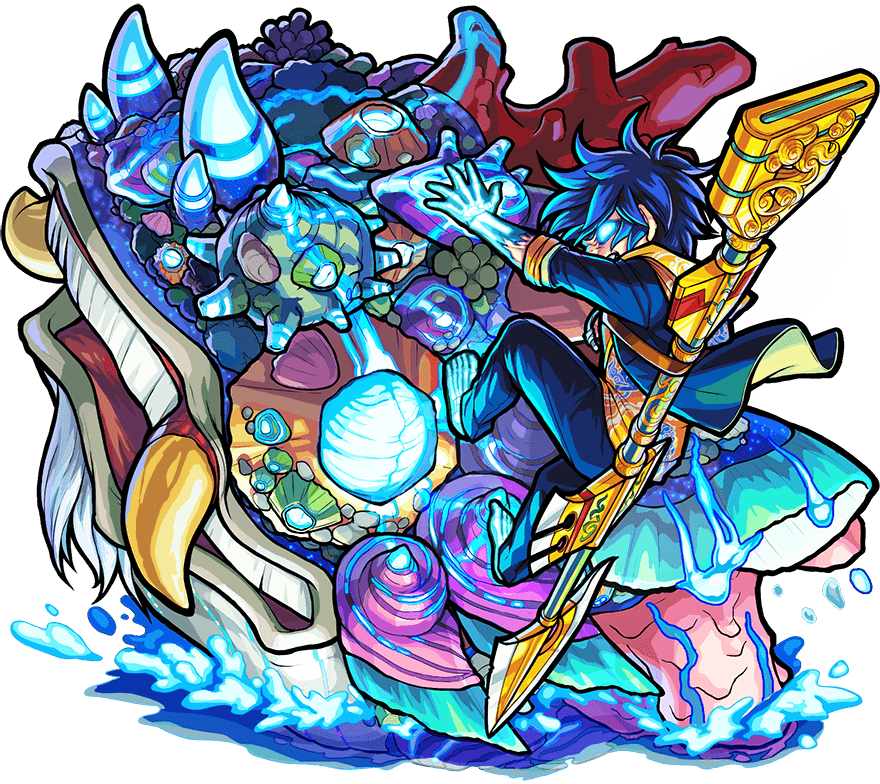 JP Name
ニライカナイ
JP #
1740
Class
Dragon
Element
Gender
Male
Rarity
6★

Sling
Bounce
Max Luck
90
Type
Balanced
Rating
-
Ability
Null Gravity Barrier
Gauge
-
HP
15374 (+0) = 15374
Obtain
ATK
18923 (+0) = 18923
SPD
230.70 (+0) = 230.70
Luck Skill
-
Badge
-
Strike Shot
イザイホー - 12 Turns
Increases Speed.
Bump Combo
Energy Burst 4 (34850)
Unleashes four powerful non-elemental attacks in various directions.

To Asc

Yamato Takeru (3)
Bishamonten (3)
Ancestral Beast Nirai Kanai (Ascension)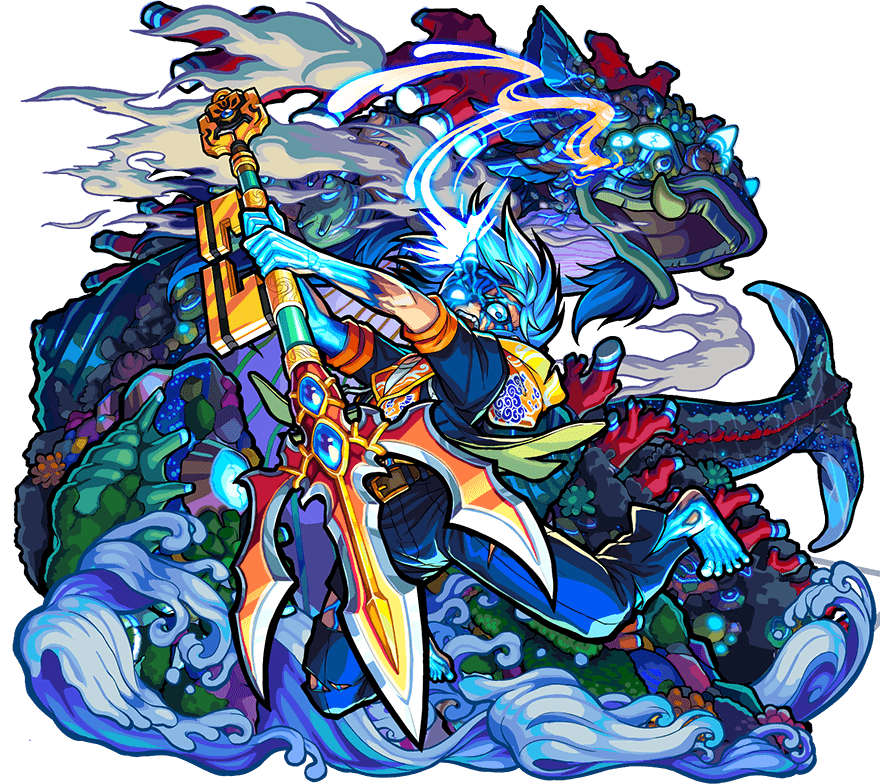 JP Name
祖霊聖獣 ニライカナイ
JP #
1741
Class
Dragon
Element
Gender
Male
Rarity
6★

Sling
Bounce
Max Luck
99
Type
Balanced
Rating
9.0
Ability
Mine Sweeper
Gauge
Null Gravity Barrier
HP
19248 (+4200) = 23448
Obtain
Ascension
ATK
16211 (+7925) = 24136 (28963 w/ Gauge)
SPD
221.17 (+112.20) = 333.37
Luck Skill
-
Badge
-
Strike Shot
ニヌファブシ - 20 Turns
Increases Speed and Strength and deals big damage to the first class it hits.
Bump Combo
Energy Burst 4 (57400)
Unleashes four powerful non-elemental attacks in various directions.

Sub Bump
Strengths
Double Null Abilities
Powerful Bump Combo
Weaknesses
SS is hard to use if there are multiple mobs with different Classes
Bump Combo has limited range
Viable Quests

Impossibles/Colossals: Izanami | Tsukuyomi | Acala | Izanami: Zero | Yamato Takeru: Zero | Nirvana | Karma | Cain


Fire: Gilgamesh | Roc | Daisy | Burst | Gargoyle | Forty-Seven Ronin | Queen of Hearts | Rakshasa | Briareus | Momotaro | Gunblaize | Zeami | Hydra | Destroyah | Gremory | Giraffina


Water: Azure Blade Muramasa | Marie Antoinette | Nurarihyon | First Empress | Fox Metal | Lobstar | Aquarius Camus | Goldy & Baldy | Yamata no Orochi | Michelangelo


Wood:


Light: Ultimecia | Cardinal Richelieu | Blight Bright | Vishnu | Verona | Light Noel | Miyabi | Senko Serenader


Dark: Deathscoil | Tadakatsu Honda | Shadow Blade Muramasa | Princess Takiyasha | Dark Wyrm | Bahamut | Giga Zombie | Godzilla x Eva-01 | Satellite | Karasu | Slash

Tower: 31F | 35F | 39F

Temple: Fire (Time) | Fire (Carnage) | Water (Time) | Light (Time) | Dark (Carnage)
Colossals

1st Round

Avalon
[Guide]

Nirai Kanai
[Guide]

Shambhala
[Guide]

Eden
[Guide]

Yomi
[Guide]
2nd Round

Arcadia
[Guide]

Penglai
[Guide]

Mag Mell
[Guide]

El Dorado
[Guide]

Canaan
[Guide]
Ad blocker interference detected!
Wikia is a free-to-use site that makes money from advertising. We have a modified experience for viewers using ad blockers

Wikia is not accessible if you've made further modifications. Remove the custom ad blocker rule(s) and the page will load as expected.