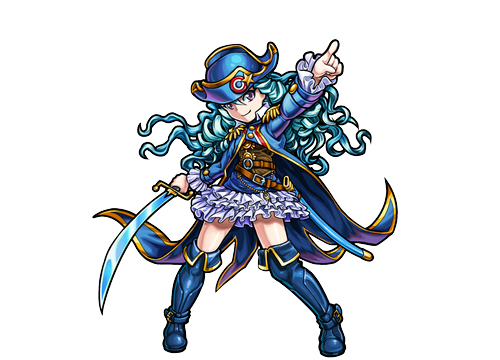 JP Name
ナポレオン
JP #
559
Class
Paladin
Element
Gender
Female
Rarity
5★

Sling
Pierce
Max Luck
90
Type
Balanced
Rating
-
Ability
Null Gravity Barrier
Gauge
-
HP
9639 (+2460) = 12099
Obtain
Hatcher
Aqua Banquet Exclusive
ATK
13628 (+650) = 14278
SPD
200.03 (+9.35) = 209
Luck Skill
-
Badge
Strike Shot
Bonaparte Shot - 24 Turns
Leads teammates against the enemy.
Bump Combo
Mega Blast (7653)
Attacks with a very large non-elemental blast around the user.

To Evo

1 Divine Sharl
5 Blue Sharls
10 Blue Stoans
30 Maxstoans

To Asc

Okita Soji (3)
Momotaro (1)
Fellmane (1)
Recommended Form - Evolution
More powerful SS
Ascension has low stats
Napoleon (Evolution)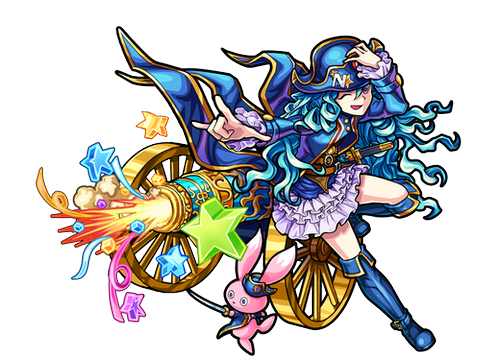 JP Name
英雄 ナポレオン
JP #
560
Class
Paladin
Element
Gender
Female
Rarity
6★

Sling
Pierce
Max Luck
99
Type
Balanced
Rating
8.0
Ability
Null Gravity Barrier / Deity Slayer
Gauge
-
HP
20030 (+3900) = 23930
Obtain
Evolution
ATK
21658 (+2100) = 23758
SPD
308.43 (+30.6) = 339.03
Luck Skill
Badge
Strike Shot
Not in My Dictionary - 26 Turns
Leads teammates against the enemy.
Bump Combo
Giga Blast (7499)
Attacks with a massive, non-elemental blast around the user

To Asc

Okita Soji (2)
Momotaro (1)
Napoleon (MV)
JP Name
英雄 ナポレオン MV
JP #
2356
Class
Paladin
Element
Gender
Female
Rarity
6★

Sling
Pierce
Max Luck
99
Type
Balanced
Rating
8.0
Ability
Null Gravity Barrier / Deity Slayer
Gauge
-
HP
20030 (+3900) = 23930
Obtain
Hatcher
Movie Hatcher
ATK
21658 (+2100) = 23758
SPD
308.43 (+30.6) = 339.03
Luck Skill
Badge
Strike Shot
余の辞書に不可能という言葉はない - 26 Turns
Leads teammates against the enemy.
Bump Combo
Giga Blast (7499)
Attacks with a massive, non-elemental blast around the user
Strengths
Command SS great for mob clearing and damage
Weakness
Ableberries
Knockout - Synergizes well with Sling
Class Kinstrength - Increases damage towards Deity enemies
Survivor - Mitigates damage from enemies
Viable Quests

Impossibles/Colossals: Izanami | Tsukuyomi | Tsukuyomi: Zero


Fire: Gargoyle | Tokugawa Yoshimune | Momotaro | Destroyah


Water:


Wood:


Light: Kii | Minamoto no Yoritomo | Orochimaru


Dark: Bastet | Inari | Princess Takiyasha | Krishna

Tower: 30F | 35F

Temple: Fire (Time) | Water (Time) | Dark (Carnage)
Empress Napoleon (Ascension)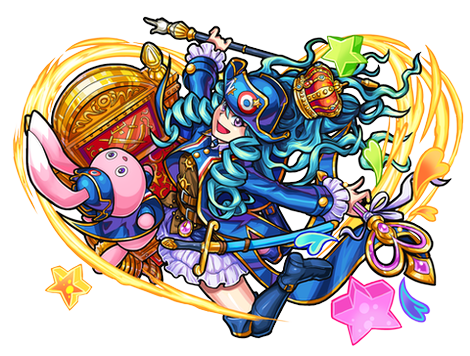 JP Name
皇帝 ナポレオン
JP #
561
Class
Paladin
Element
Gender
Female
Rarity
6★

Sling
Bounce
Max Luck
99
Type
Power
Rating
7.0
Ability
Mine Sweeper
Gauge
Null Gravity Barrier
HP
9761 (+4200) = 13961
Obtain
Ascension
ATK
31922 (+5625) = 37547
SPD
203.83 (+28.9) = 232.73
Luck Skill
Badge
Strike Shot
My code is eternal - 12 Turns
Bashes the first contacted enemy and attacks with a salvo of projectiles.
Bump Combo
Spread Piercer XL3 (1968)
AFires three 16-way sprays of massive elemental bullets.

Sub Bump

To Evo

15 Blue Sharls
30 Blue Stoans
90 Maxstoans
Strengths
Two Null Abilities
Low cooldown SS to position for her Bump Combos
Weakness
Ableberries
Sidekick - Increases Bump Combo damage
Class Kinvigor - Covers her low HP
Viable Quests

Impossibles/Colossals:


Fire: Grey Alien | Princess Sakuya | Hydra | Rakshasa | Giraffina | Zeami


Water: Marie Antoinette | Michelangelo | Princess Iron Fan


Wood:


Light: Cardinal Richelieu


Dark: Slash | Deathscoil

Tower:

Temple: Fire (Time) | Fire (Carnage) | Water (Time) | Light (Carnage) | Dark (Carnage)

Ad blocker interference detected!
Wikia is a free-to-use site that makes money from advertising. We have a modified experience for viewers using ad blockers

Wikia is not accessible if you've made further modifications. Remove the custom ad blocker rule(s) and the page will load as expected.