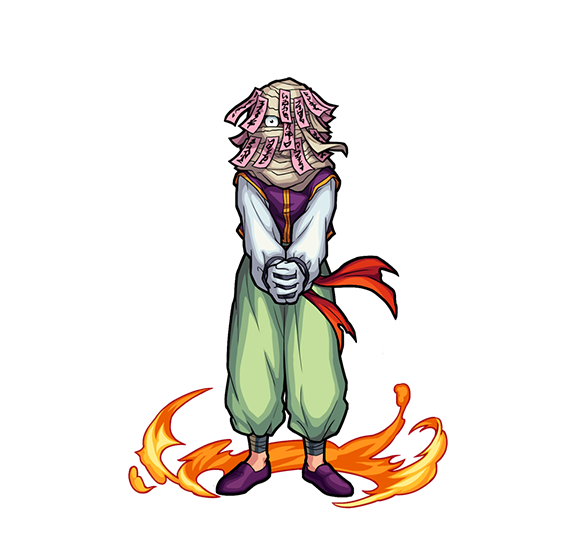 JP Name
軀
JP #
2607
Class
Demon
Element
Gender
-
Rarity
-

Sling
Bounce
Max Luck
90
Type
Speed
Rating
-
Ability
Null Warp
Gauge
-
HP
8927 (+2460) = 11387
Obtain
-
ATK
15280 (+750) = 16030
SPD
325.57 (+16.15) = 341.72
Luck Skill
-
Badge
Strike Shot
耐えられたら褒美をくれてやる… - 12 Turns
Increases Speed.
Bump Combo
Cross Laser M (4735)
Attacks in a cross pattern with medium-sized elemental lasers.

To Evo

1 Divine Sharl
5 Red Sharls
10 Red Stoans
30 Maxstoans
Mukuro & Hiei (Evolution)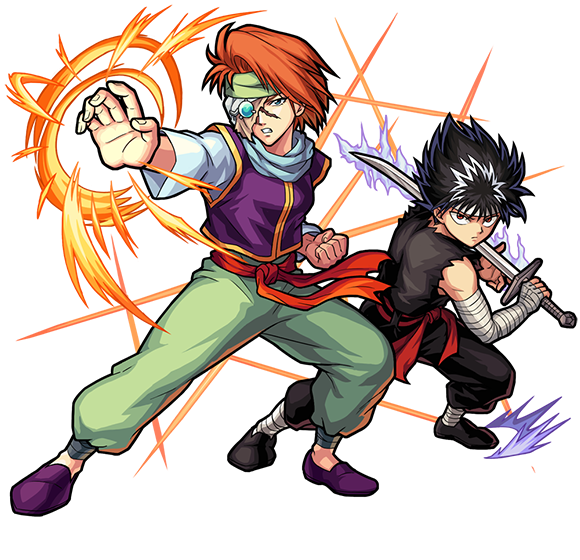 JP Name
軀&飛影
JP #
2608
Class
Demon
Element
Gender
-
Rarity
-

Sling
Bounce
Max Luck
99
Type
Speed
Rating
-
Ability
Null Warp / Null Wind
Gauge
Null Block
HP
18452 (+3900) = 22352
Obtain
-
ATK
19666 (+1900) = 21566 (25880 w/ Gauge)
SPD
382.03 (+38.25) = 420.28
Luck Skill
Badge
Strike Shot
断空邪王烈 - 21 Turns
Shoots a marker onto walls and deals a lot of damage to enemies within a 3-point area.
Bump Combo
Cross Laser XL (12312)
Attacks in a cross pattern with massive elemental lasers.
Strengths
High damage from SS and doesn't need to move to put markers
Powerful Bump Combo
Weakness
Not many uses for Null Wind and Null Block
Ableberries
Class Kinstrength - Increases SS damage
Sidekick - Increases Bump Combo damage
Viable Quests

Impossibles/Colossals: Kushinada


Fire: Gremory | Captain Mica


Water:


Wood: Itsuki | Tokugawa Yoshinobu | Bell Joya 108


Light: Scyllara | Pine


Dark: Lady Rokujo | Sensui Minoru

Tower:

Temple: Wood (Time) | Wood (Carnage)
Ad blocker interference detected!
Wikia is a free-to-use site that makes money from advertising. We have a modified experience for viewers using ad blockers

Wikia is not accessible if you've made further modifications. Remove the custom ad blocker rule(s) and the page will load as expected.