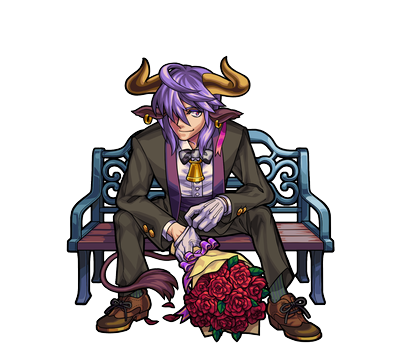 JP Name
-
JP #
1813
Class
Fiend
Element
Gender
-
Rarity
-

Sling
Bounce
Max Luck
72
Type
Power
Rating
-
Ability
Deity Slayer L
Gauge
-
HP
7591 (+1400) = 8991
Obtain
-
ATK
13168 (+1275) = 14443
SPD
121.47 (+11.9) = 133.37
Luck Skill
-
Badge
Strike Shot
Land of Tears - 16 Turns
Deals a lot of damage upon contact with enemy weak point.
Bump Combo
Cross Laser S (2706)
Attacks in an cross pattern with 4 small elemental lasers.

To Evo

1 Dark Sharl
5 Dark Stoans
10 Maxstoans
30 Stoans
Slick Hitman Moloch (Evolution)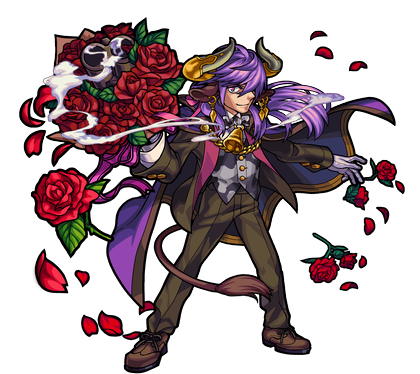 JP Name
-
JP #
1814
Class
Fiend
Element
Gender
-
Rarity
-

Sling
Bounce
Max Luck
90
Type
Power
Rating
-
Ability
Deity Slayer XL
Gauge
-
HP
13006 (+2460) = 15466
Obtain
-
ATK
23307 (+3400) = 26707
SPD
134.03 (+19.55) = 153.58
Luck Skill
-
Badge
Strike Shot
Deathrose Bouquet - 20 Turns


Deals a ton of damage on contact with enemy weak point.

Bump Combo
Cross Laser M (3314)
Attacks in an cross pattern with 4 medium-sized elemental lasers.
Strengths
Effective against Deity Bosses
SS synergies well with Slayer
Weakness
Low SPD so can't make optimal use of Slayer
Useless outside of Deity Bosses
Ad blocker interference detected!
Wikia is a free-to-use site that makes money from advertising. We have a modified experience for viewers using ad blockers

Wikia is not accessible if you've made further modifications. Remove the custom ad blocker rule(s) and the page will load as expected.