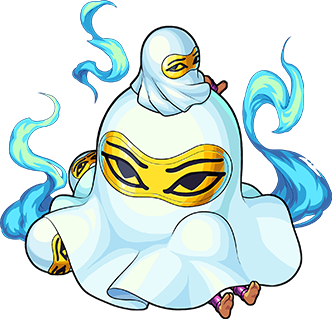 JP Name
-
JP #
2511
Class
Deity
Element
Gender
-
Rarity
-

Sling
Bounce
Max Luck
90
Type
Balanced
Rating
-
Ability
Null Gravity Barrier
Gauge
-
HP
16671 (+0) = 16671
Obtain
-
ATK
14911 (+0) = 14911
SPD
229.20 (+0) = 229.20
Luck Skill
-
Badge
Strike Shot
ランピリダエ・ライト謎だらけイグジステンス - 18 Turns
Launches a pulse attack in the targeted direction.
Bump Combo
Vertical Laser L (9471)
Attacks upward and downward with 2 large elemental lasers.

To Evo

1 Divine Sharl
5 Blue Sharls
10 Blue Stoans
30 Maxstoans

Material For

Nephthys
Atum
Sphinx
Medjed (Evolution)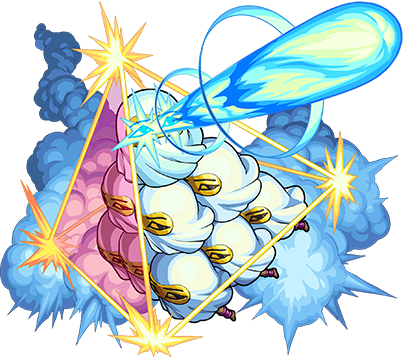 JP Name
-
JP #
2512
Class
Deity
Element
Gender
-
Rarity
-

Sling
Bounce
Max Luck
99
Type
Balanced
Rating
-
Ability
Null Gravity Barrier
Gauge
-
HP
20362 (+3900) = 24262
Obtain
-
ATK
16617 (+5675) = 22292
SPD
206.90 (+73.10) = 280.00
Luck Skill
Badge
Strike Shot
ミステリアス眼ヂカラビーム - 24 Turns
Launches a pulse attack in the targeted direction.
Bump Combo
One-way Laser XL (24255)


Attacks upward with a massive elemental laser.
Strengths
Weakness
Countered by Laser Barriers
Low ATK
Bump Combo requires positioning
Viable Quests

Impossibles/Colossals: Izanami


Fire: Hydra | Momotaro | Gunblaize


Water:


Wood:


Light:


Dark:

Tower:

Temple:
Egyptians 2.0

Hatcher Monsters

Nephthys

Thoth

Atum
Ad blocker interference detected!
Wikia is a free-to-use site that makes money from advertising. We have a modified experience for viewers using ad blockers

Wikia is not accessible if you've made further modifications. Remove the custom ad blocker rule(s) and the page will load as expected.