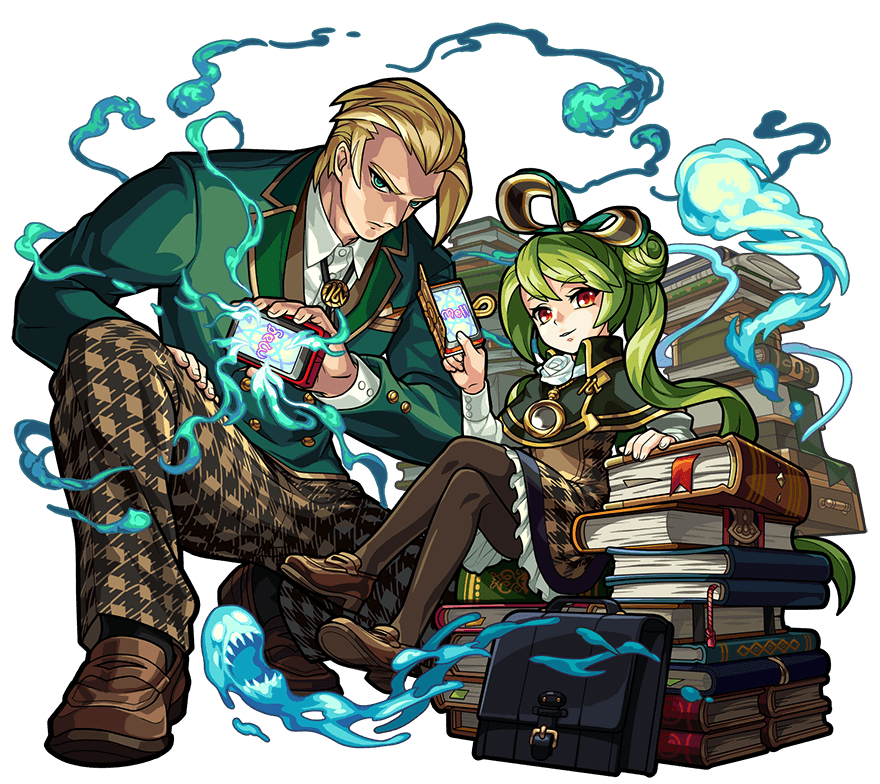 JP Name
マグメル
JP #
2548
Class
Demihume
Element
Gender
N/A
Rarity
5★

Sling
Pierce
Max Luck
90
Type
Balanced
Rating
-
Ability
Null Damage Wall
Gauge
-
HP
14495 (+0) = 14495
Obtain
ATK
14530 (+0) = 14530
SPD
251.10 (+0) = 251.10
Luck Skill
-
Badge
-
Strike Shot
ホワイダニット - 12 Turns
Increases Speed.
Bump Combo
Mega Blast (7653)
Attacks with a very large, non-elemental blast around the user.

To Asc

Kushinada: Zero (3)
Memento Mori (3)
Mag Mell (Ascension)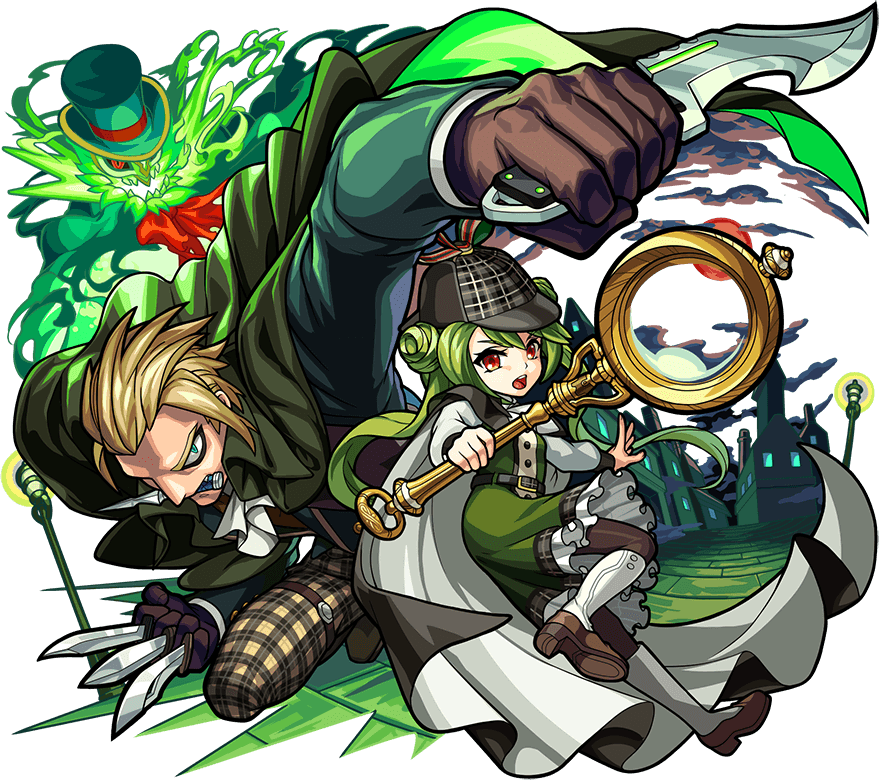 JP Name
屍都探偵 マグ・メル
JP #
2549
Class
Demihume
Element
Gender
N/A
Rarity
6★

Sling
Pierce
Max Luck
99
Type
Balanced
Rating
8.5
Ability
Null Damage Wall
Gauge
Null Block
HP
19930 (+4200) = 24130
Obtain
Ascension
ATK
14698 (+7175) = 21873 (26248 w/ Gauge)
SPD
252.60 (+127.50) = 380.1
Luck Skill
-
Badge
-
Strike Shot
デッドマンズ・マーダーケース - 20 Turns
Increases the Speed of teammates on contact for a set period of time.
Bump Combo
Copy (0)
Activates allies' Bump Combos.

Sub Bump

Short Spread 9 (2410)
Fires nine 16-way sprays of elemental bullets.
Strengths
Copy Bump activates the allies' Main Bump Combo with the same power as the original
Weakness
Viable Quests
Impossibles/Colossals: Bishamonten | Penglai | Brutus


Fire:


Water: Kay | Dracula Queen Butterflight | Origa


Wood: Chikamatsu Monzaemon | Gigabeast Fighters

Light: Yuan Shao | LionDance | Cabaletta | Pine | Marida of the Lamp

Dark: Kamaitachi

Tower:

Temple: Water (Carnage) |
Colossals

1st Round

Avalon
[Guide]

Nirai Kanai
[Guide]

Shambhala
[Guide]

Eden
[Guide]

Yomi
[Guide]
2nd Round

Arcadia
[Guide]

Penglai
[Guide]

Mag Mell
[Guide]

El Dorado
[Guide]
Ad blocker interference detected!
Wikia is a free-to-use site that makes money from advertising. We have a modified experience for viewers using ad blockers

Wikia is not accessible if you've made further modifications. Remove the custom ad blocker rule(s) and the page will load as expected.