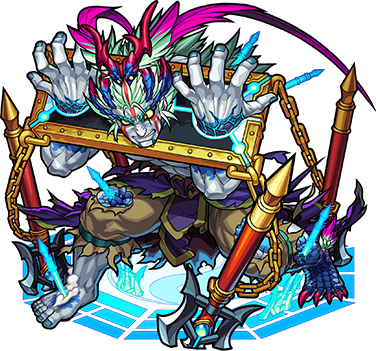 JP Name
呂布
JP #
2602
Class
Samurai
Element
Gender
Male
Rarity
5★

Sling
Bounce
Max Luck
90
Type
Power
Rating
-
Ability
Null Damage Wall
Gauge
-
HP
19112 (+0) = 19112
Obtain
ATK
18716 (+0) = 18716
SPD
147.90 (+0) = 147.90
Luck Skill
-
Badge
-
Strike Shot
飛将狂瀾 - 12 Turns
Increases Speed.
Bump Combo
Poison Meteor (5215)
Attacks enemies randomly with 4 poison meteors.

To Evo

2 Divine Sharls
10 Blue Sharls
20 Blue Stoans
60 Maxstoans
Lu Bu (Evolution)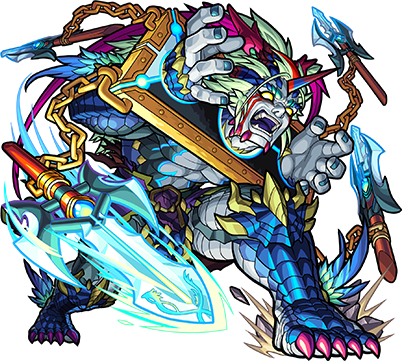 JP Name
人中之鬼神 呂布
JP #
2603
Class
Samurai
Element
Gender
Male
Rarity
6★

Sling
Bounce
Max Luck
99
Type
Power
Rating
8.0
Ability
Fire Slayer
Gauge
Null Damage Wall
HP
19014 (+3900) = 22914
Obtain
Evolution
ATK
17992 (+8800) = 26792 (32151 w/ Gauge)
SPD
180.87 (+91.80) = 272.67
Luck Skill
-
Badge
-
Strike Shot
方天画戟無双 - 30 Turns
Attacks enemies with a meteor shower that grows more powerful with each enemy contacted.
Bump Combo
Poison Meteor (7254)
Attacks enemies randomly with 6 poison meteors.
Strengths
Poison Meteor effective against Scorpions and mob clearing
Powerful Chain Meteor SS due to high base ATK and Fire Slayer
Weakness
Only one Null ability
Hard to use Fire Slayer due to low SPD and low Bump Combo damage
Viable Quests

Impossibles/Colossals: Ashura


Fire: Fortuna | Taki Rentaro


Water:


Wood:


Light:


Dark:

Tower:36F

Temple:

Ad blocker interference detected!
Wikia is a free-to-use site that makes money from advertising. We have a modified experience for viewers using ad blockers

Wikia is not accessible if you've made further modifications. Remove the custom ad blocker rule(s) and the page will load as expected.