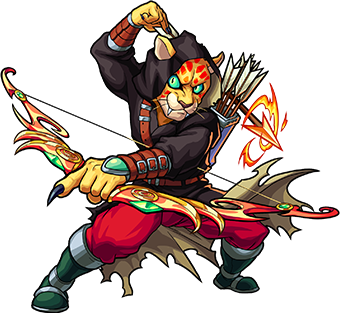 JP Name
-
JP #
2289
Class
Beast
Element
Gender
-
Rarity
-

Sling
Bounce
Max Luck
90
Type
Blast
Rating
-
Ability
Null Gravity Barrier
Gauge
-
HP
14315 (+0) = 14315
Obtain
-
ATK
10505 (+0) = 10505
SPD
248.3 (+0) = 248.3
Luck Skill
-
Badge
Strike Shot
Arrow Magica - 21 Turns
Fires a number of homing shots.
Bump Combo
Lock-on Shockwave 6 (18942)
Attacks with 6 non-elemental shockwaves.

To Evo

1 Divine Sharl
5 Red Sharls
10 Red Stoans
30 Maxstoans

Material For

Coral
Lapis Lazuli
Pearl
Leopard Archer Leopoint (Evolution)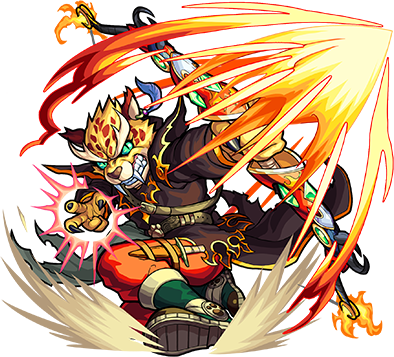 JP Name
-
JP #
2290
Class
Beast
Element
Gender
-
Rarity
-

Sling
Bounce
Max Luck
99
Type
Blast
Rating
-
Ability
Null Gravity Barrier
Gauge
HP
18183 (+3900) = 22083
Obtain
-
ATK
16607 (+5675) = 22282
SPD
224.17 (+79.05) = 303.22
Luck Skill
Badge
Strike Shot
Raging Arrow Rush - 21 Turns
Fires a number of homing shots.
Bump Combo
Lock-struction Shockwave 6 (36383)
Attacks with 6 non-elemental shockwaves.
Strengths
Powerful Blast Type Bump Combo
Weakness
Only one Null Ability
SS only does damage when there are only 1 enemy on the map
Viable Quests

Impossibles/Colossals:


Fire:


Water:


Wood: Sylvasaur | Issun | Tokugawa Yoshinobu | Reindeera


Light:


Dark:

Tower:

Temple:
Jewel Academy 2 Series

Hatcher Monsters

Coral

Lapis Lazuli

Pearl
Drop Monsters

Leopoint

Homumi

Arte

Valodica
[Extreme] Guide
[Extreme] Guide
[Savage] Guide
[Lethal] Guide
Ad blocker interference detected!
Wikia is a free-to-use site that makes money from advertising. We have a modified experience for viewers using ad blockers

Wikia is not accessible if you've made further modifications. Remove the custom ad blocker rule(s) and the page will load as expected.