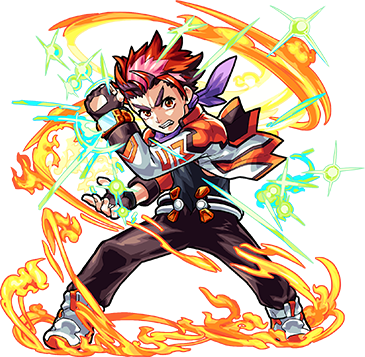 JP Name
-
JP #
2437
Class
Demihume
Element
Gender
-
Rarity
-

Sling
Pierce
Max Luck
90
Type
Speed
Rating
-
Ability
Null Gravity Barrier
Gauge
-
HP
14378 (+0) = 14378
Obtain
-
ATK
13137 (+0) = 13137
SPD
389.80 (+0) = 389.80
Luck Skill
-
Badge
-
Strike Shot
Lampyridae Light - 12 Turns
Increases Speed.
Bump Combo
Ex Laser M (4735)
Attacks in an X pattern with 4 medium-sized elemental lasers.

To Evo

1 Divine Sharl
5 Red Sharls
10 Red Stoans
30 Maxstoans

Material For

DigMole
Girl of Arc
Kevin Verdure
The Firefly Monstriker (Evolution)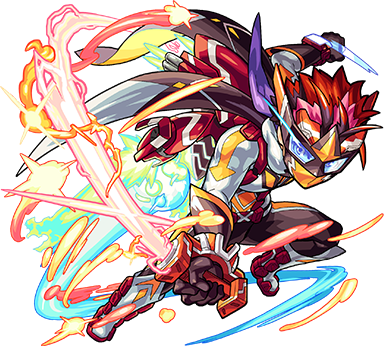 JP Name
-
JP #
2438
Class
Paladin
Element
Gender
-
Rarity
-

Sling
Pierce
Max Luck
99
Type
Speed
Rating
-
Ability
Null Gravity Barrier
Gauge
Null Block
HP
19523 (+3900) = 23423
Obtain
-
ATK
12695 (+4325) = 17020 (20424 w/ Gauge)
SPD
328.83 (+116.45) = 445.28
Luck Skill
Badge
Strike Shot
Fire Blade Gigantia - 18 Turns
Greatly increases Speed and Strength and does a lot of damage to Drones.
Bump Combo
Ex Laser L (6187)
Attacks in an X pattern with 4 large elemental lasers.
Strengths
High SPD works well with SS
Unique ability set for farmables
Weakness
Low ATK so he hardly gets damage from normal attacks
Low damage from Bump Combo
Viable Quests
Impossibles/Colossals: Tsukuyomi | Tsukuyomi: Zero


Fire:


Water:

Wood: Fellmane | Issun


Light: Scyllara | Pine | Nero


Dark:


Tower:

Temple:
Ad blocker interference detected!
Wikia is a free-to-use site that makes money from advertising. We have a modified experience for viewers using ad blockers

Wikia is not accessible if you've made further modifications. Remove the custom ad blocker rule(s) and the page will load as expected.