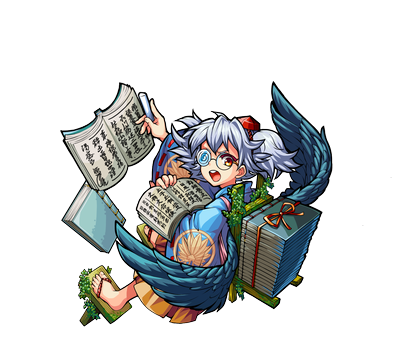 JP Name
-
JP #
1344
Class
Mancer
Element
Gender
-
Rarity
-

Sling
Pierce
Max Luck
72
Type
Speed
Rating
-
Ability
Mine Sweeper
Gauge
-
HP
7515 (+1400) = 8915
Obtain
-
ATK
5819 (+550) = 6369
SPD
303.87 (+30.60) = 334.47
Luck Skill
-
Badge
Strike Shot
Watch and Learn! - 16 Turns
Increases the Strength of teammates on contact for a set period of time.
Bump Combo
Volatile Blast S (2342)
Causes a massive blast that triggers additional Bump Combos.

To Evo

1 Blue Sharl
5 Blue Stoans
10 Maxstoans
30 Stoans
Tactics Instructor Kurama Tengu (Evolution)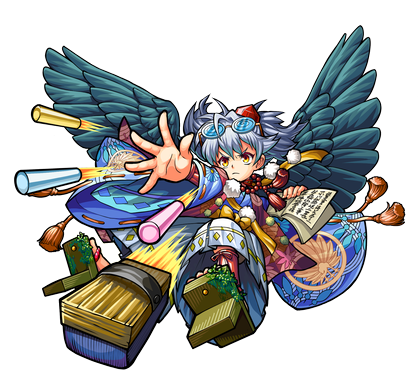 JP Name
-
JP #
1345
Class
Mancer
Element
Gender
-
Rarity
-

Sling
Pierce
Max Luck
90
Type
Speed
Rating
-
Ability
Mine Sweeper
Gauge
-
HP
13020 (+2460) = 15480
Obtain
-
ATK
10060 (+1475) = 11535
SPD
356.27 (+53.55) = 409.82
Luck Skill
-
Badge
Strike Shot
No Napping in Class! - 20 Turns
Increases the Strength of teammates on contact for a set period of time.
Bump Combo
Volatile Blast M (2733)
Causes a massive blast that triggers additional Bump Combos.
Strengths
SS can increase the damage of allies
High SPD and Pierce Sling to hit SS
Weakness
Ad blocker interference detected!
Wikia is a free-to-use site that makes money from advertising. We have a modified experience for viewers using ad blockers

Wikia is not accessible if you've made further modifications. Remove the custom ad blocker rule(s) and the page will load as expected.