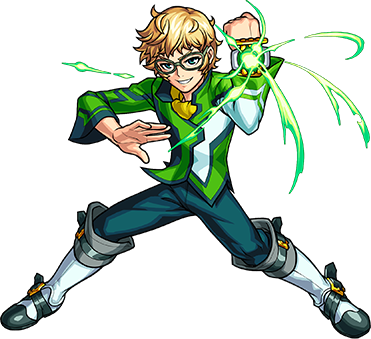 JP Name
ケビン緑川
JP #
2441
Class
Demihume
Element
Gender
Male
Rarity
5★

Sling
Bounce
Max Luck
90
Type
Blast
Rating
-
Ability
Null Damage Wall
Gauge
-
HP
13679 (+0) = 13679
Obtain
ATK
13332 (+0) = 13332
SPD
302.47 (+0) = 302.47
Luck Skill
-
Badge
-
Strike Shot
ハーモニック・モーション - 12 Turns
Increases Speed.
Bump Combo
Vertical Laser L (13259)
Attacks upward and downward with 2 large elemental lasers.

To Evo

1 Divine Sharl
5 Green Sharls
10 Green Stoans
30 Maxstoans

To Asc

Aiden Capote (2)
Raina Brooks (2)
Mimi & Lolo Gildea (2)
The Pendulum Monstriker (Evolution)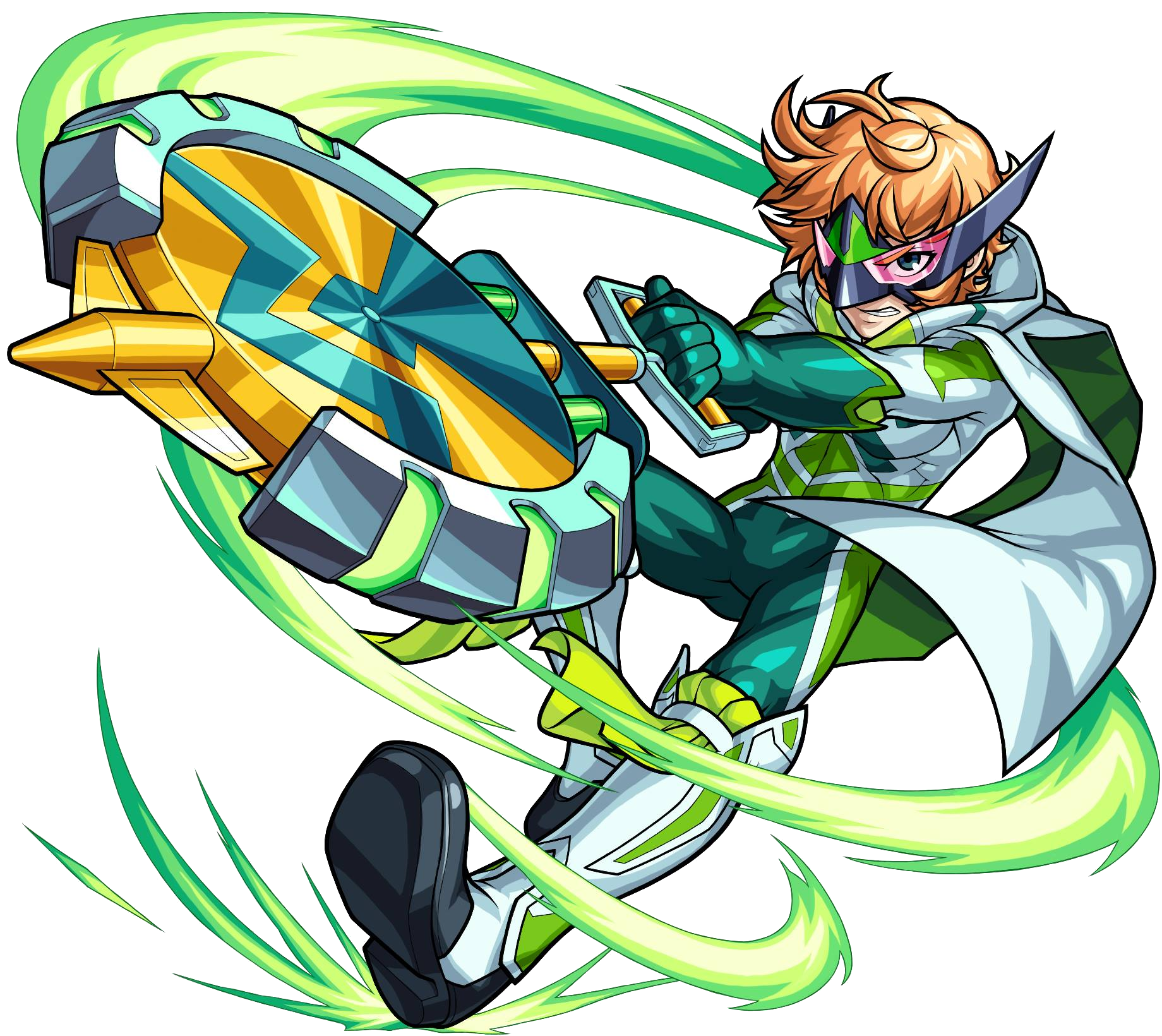 JP Name
モンストペンデュラム
JP #
2442
Class
Paladin
Element
Gender
Male
Rarity
6★

Sling
Bounce
Max Luck
99
Type
Blast
Rating
6.5
Ability
Null Damage Wall
Gauge
Fiend Slayer
HP
16226 (+3900) = 20126
Obtain
Evolution
ATK
16229 (+5525) = 21754 (26105 w/ Gauge)
SPD
224.23 (+79.05) = 303.28
Luck Skill
Badge
-
Strike Shot
ダイナマイト・ペンデュラム - 21 Turns
Explodes on first enemy contact and does a lot of damage to all foes in the vicinity.
Bump Combo
Vertical Laser L (17236)
Attacks upward and downward with 2 large elemental lasers.

To Asc

Aiden Capote (1)
Raina Brooks (1)
Mimi & Lolo Gildea (1)
Strengths
1 Null and a popular Slayer
Weakness
Hard to get damage off of Bump Combo
Viable Quests

Impossibles/Colossals: Bishamonten


Fire:


Water: Origa | Dracula


Wood:


Light:


Dark: Dong Zhuo

Tower:

Temple:
Warverion V (Ascension)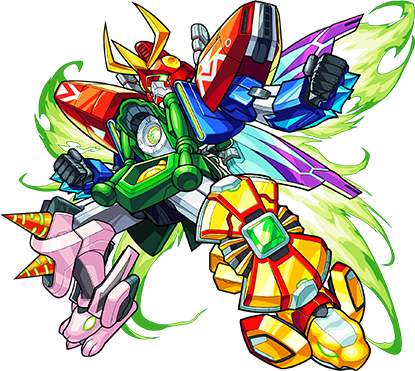 JP Name
超合体機動 ワラベリオンV
JP #
2443
Class
Mech
Element
Gender
Megazord
Rarity
6★

Sling
Pierce
Max Luck
99
Type
Power
Rating
6.5
Ability
Flight
Gauge
Null Damage Wall
HP
19352 (+4200) = 23552
Obtain
Ascension
ATK
20777 (+7100) = 27877 (33453 w/ Gauge)
SPD
170.30 (+60.35) = 230.65
Luck Skill
Badge
-
Strike Shot
ファイナル・ワラベインパクト - 18 Turns
Increases Speed and Strength.
Bump Combo
Vertical Laser L (8618)
Attacks upward and downward with 2 large elemental lasers.

Sub Bump

To Evo

15 Green Sharls
30 Green Stoans
90 Maxstoans
Strengths
2 popular Nulls which are rare for farmables
Viability for Penglai
Weakness
Viable Quests

Impossibles/Colossals: Penglai | Yamato Takeru: Zero


Fire:


Water: Princess Iron Fan


Wood:


Light:


Dark:

Tower:

Temple:
Ad blocker interference detected!
Wikia is a free-to-use site that makes money from advertising. We have a modified experience for viewers using ad blockers

Wikia is not accessible if you've made further modifications. Remove the custom ad blocker rule(s) and the page will load as expected.