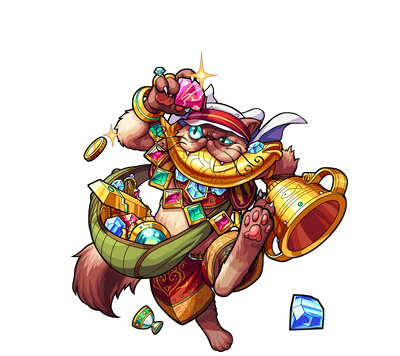 JP Name
-
JP #
1390
Class
Demihume
Element
Gender
-
Rarity
-

Sling
Bounce
Max Luck
72
Type
Balanced
Rating
-
Ability
Null Warp
Gauge
-
HP
7999 (+1400) = 9399
Obtain
-
ATK
10906 (+1050) = 11956
SPD
217.80 (+21.25) = 239.05
Luck Skill
-
Badge
Strike Shot
Cache Crasher - 12 Turns
Increases Speed.
Bump Combo
Rebound Laser S3 (930)
Attacks with a small elemental laser that rebounds three times.

To Evo

1 Red Sharl
5 Red Stoans
10 Maxstoans
30 Stoans
Patchwork Kassim (Evolution)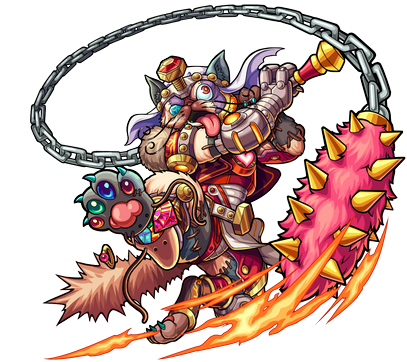 JP Name
-
JP #
1391
Class
Demihume
Element
Gender
-
Rarity
-

Sling
Bounce
Max Luck
90
Type
Balanced
Rating
-
Ability
Null Warp
Gauge
Null Gravity Barrier
HP
13732 (+2460) = 16192
Obtain
-
ATK
11850 (+1750) = 13600 (16320 w/ Gauge)
SPD
253.53 (+38.25) = 291.78
Luck Skill
-
Badge
Strike Shot
Kit 'n' Caboodle - 20 Turns


Explodes on first enemy contact and does a lot of damage to all foes in the vicinity.

Bump Combo
Rebound Laser M3 (1353)


Attacks with a medium-sized elemental laser that rebounds three times.
Strengths
Double Null Abilities
High stats
Weakness
Low damage from Bump Combo
Ad blocker interference detected!
Wikia is a free-to-use site that makes money from advertising. We have a modified experience for viewers using ad blockers

Wikia is not accessible if you've made further modifications. Remove the custom ad blocker rule(s) and the page will load as expected.