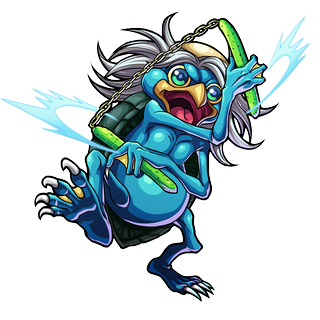 JP Name
-
JP #
803
Class
Demon
Element
Gender
-
Rarity
-

Sling
Bounce
Max Luck
72
Type
Balanced
Rating
-
Ability
Mine Sweeper
Gauge
HP
6094 (+1400) = 7494
Obtain
-
ATK
8666 (+825) = 9491
SPD
190.37 (+18.70) = 209.07
Luck Skill
-
Badge
Strike Shot
Cucumber Time! - 20 Turns
Subtracts 15% of remaining enemy HP on contact.
Bump Combo
Super Blast (6560)
Attacks with a large, non-elemental blast around the user.

To Evo

1 Blue Sharl
5 Blue Stoans
10 Maxstoans
30 Stoans

Material For

Uesugi Kenshin
Tokugawa Ieyasu
Tengu
Zashiki Warashi
Water Yokai Kappa (Evolution)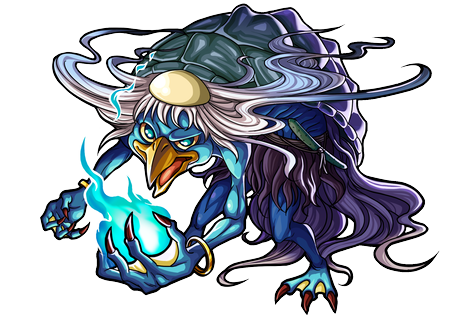 JP Name
-
JP #
804
Class
Demon
Element
Gender
-
Rarity
-

Sling
Bounce
Max Luck
90
Type
Balanced
Rating
-
Ability
Mine Sweeper
Gauge
HP
10559 (+2460) = 13019
Obtain
-
ATK
13108 (+4475) = 17583
SPD
220.87 (+77.35) = 298.22
Luck Skill
Badge
Strike Shot
Kappa Torrent - 23 Turns
Subtracts 20% of remaining enemy HP on contact.
Bump Combo
Super Blast (6560)
Attacks with a large, non-elemental blast around the user.
Strengths
SS can deal 20% of enemies' max HP
Weakness
Low SPD
Kappa can only move a small distance during his SS
Sengoku Samurai Series

Hatcher Monsters

Takeda Shingen

Uesugi Kenshin

Hojo Ujiyasu

Naoe Kanetsugu

Tokugawa Ieyasu
Drop Monsters

Kasha

Kappa

Tengu

Zashiki Warashi

Gashadokuro
[Savage] Guide
[Savage] Guide
[Extreme] Guide
[Extreme] Guide
[Savage] Guide
Ad blocker interference detected!
Wikia is a free-to-use site that makes money from advertising. We have a modified experience for viewers using ad blockers

Wikia is not accessible if you've made further modifications. Remove the custom ad blocker rule(s) and the page will load as expected.