JP Name
カイ
JP #
1789
Class
Demon Mancer
Element
Gender
Male
Rarity
5★

Sling
Pierce
Max Luck
90
Type
Balanced
Rating
-
Ability
Null Damage Wall
Gauge
-
HP
11688 (+0) = 11688
Obtain
ATK
13391 (+0) = 13991
SPD
216.03 (+0) = 216.03
Luck Skill
-
Badge
Strike Shot
Demon's Splinter - 12 Turns
Increases Speed.
Bump Combo
Spread Piercer XL3 (2009)
Fires three 16-way sprays of massive elemental pass-through shots.

To Evo

1 Divine Sharl
5 Blue Sharls
10 Blue Stoans


To Asc

Briareus (3)
Director Monsieur (2)
Prima Donna (1)
Mirror Knight (1)

Material For

Artica the Snow Queen
Don Quixote
Briareus
Recommended Form - Either
Evolution has Meteor SS that is great for mob clearing
Ascension has an extra Fiend Slayer
Myriad Puzzle Kay (Evolution)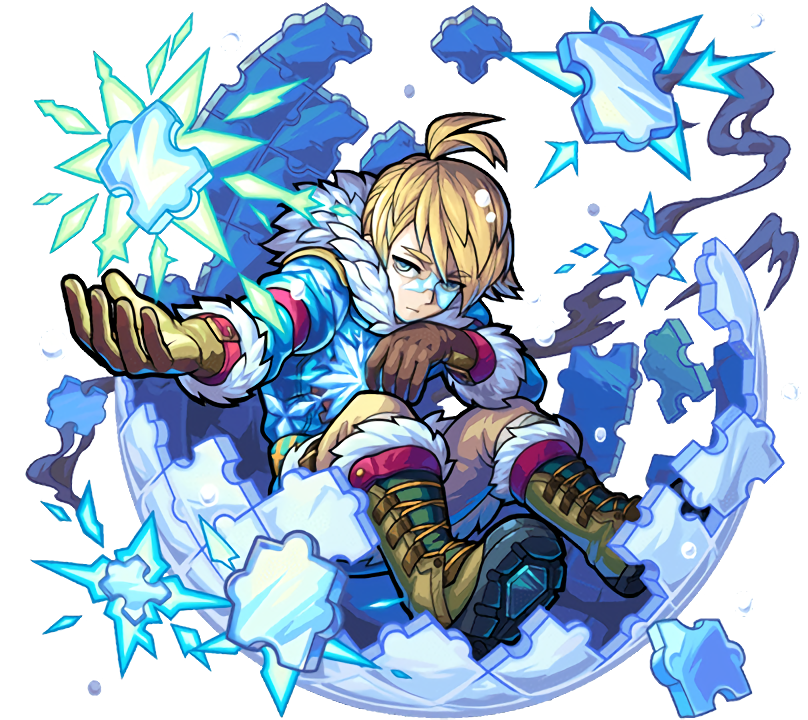 JP Name
永遠のパズル カイ
JP #
1790
Class
Demon Mancer
Element
Gender
Male
Rarity
6★

Sling
Pierce
Max Luck
99
Type
Balanced
Rating
6.0
Ability
Null Damage Wall
Gauge
Null Block
HP
16570 (+3900) = 20470
Obtain
Evolution
ATK
14474(+6225) = 24838
SPD
235.80 (+83.30) = 319.10
Luck Skill
Shield
Badge
Strike Shot
Piece After Piece - 30 Turns
Attacks enemies on contact with an ice shower.
Bump Combo
Spread Piercer XL3 (2812)
Fires three 16-way sprays of massive elemental pass-through shots.

To Asc

Briareus (2)
Director Monsieur (1)
Prima Donna (1)
Mirror Knight (1)
Strengths
SS is great for mob clearing and synergies with Sling
Weakness
Low SPD for a Pierce monster
Ableberries
Survivor - Great for high damaging quests like Vendetta
Class Kinspeed - Makes it easier to hit more targets
Class Kinvigor - Covers his low HP
Viable Quests

Impossibles/Colossals: Ashura


Fire: Wyatt Earp | Vendetta | Rakshasa | Astaroth | Rentaro Taki | Fire Noel | Mikumo


Water:


Wood:


Light: Jack | Cabaletta


Dark:

Tower:

Temple: Water (Time) | Water (Carnage) | Light (Carnage) | Dark (Time)
Knight Kay, Lord of Puzzles (Ascension)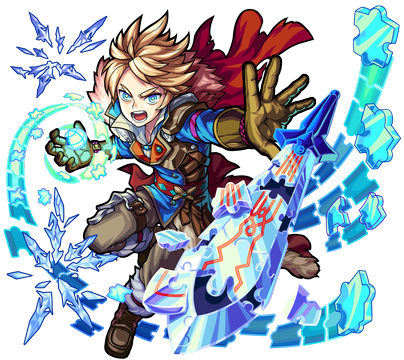 JP Name
パズルの騎士 カイ
JP #
1791
Class
Demihume
Element
Gender
Male
Rarity
6★

Sling
Bounce
Max Luck
99
Type
Balanced
Rating
6.0
Ability
Null Damage Wall
Gauge
Fiend Slayer
HP
16509 (+4200) = 20709
Obtain
Ascension
ATK
15944 (+5451) = 21395 (25674 w/ Gauge)
SPD
250.63 (+88.40) = 339.03
Luck Skill
Shield
Badge
Strike Shot
Blade of Gerda - 21 Turns
Deals a ton of damage on contact with enemy weak point.
Bump Combo
Spread Pierer XL3 (2812)
Fires three 16-way sprays of massive elemental pass-through shots.

Sub Bump

To Evo

15 Blue Sharls
30 Blue Stoans
90 Maxstoans
Strengths
Slayer for a popular Class; can use in Dragon Gem quests
Weakness
Low HP so you need monsters with high HP to cover him
Ableberries
Survivor - Great for high damaging quests like Vendetta
Class Kinspeed - Deals more damage to enemies, especially Fiend ones
Class Kinvigor - Covers his low HP
Viable Quests

Impossibles/Colossals: Ashura


Fire: Zuma | Mordered | Vendetta | Astaroth


Water: Nurarihyon | Origa | Dracula


Wood:


Light: Cabaletta


Dark: Dong Zhuo

Tower:

Temple: Water (Time) | Water (Carnage) | Light (Carnage) | Dark (Time) |}
Ad blocker interference detected!
Wikia is a free-to-use site that makes money from advertising. We have a modified experience for viewers using ad blockers

Wikia is not accessible if you've made further modifications. Remove the custom ad blocker rule(s) and the page will load as expected.