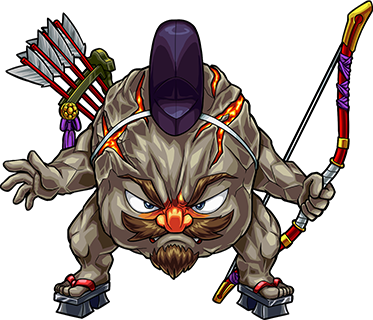 JP Name
-
JP #
2260
Class
Demon
Element
Gender
-
Rarity
-

Sling
Bounce
Max Luck
72
Type
Power
Rating
-
Ability
Null Gravity Barrier
Gauge
-
HP
7833 (+1400) = 9233
Obtain
-
ATK
12086 (+1175) = 13261
SPD
154.83 (+15.3) = 170.13
Luck Skill
-
Badge
Strike Shot
Stonewall Security - 12 Turns
Increases Speed.
Bump Combo
Meteor Shower (4655)
Attacks random enemies with 4 meteors.

To Evo

1 Red Sharl
5 Red Stoans
10 Maxstoans
30 Stoans]

Material For

Shakespeare
Hikaru Genji
Rampaging Judge Rock (Evolution)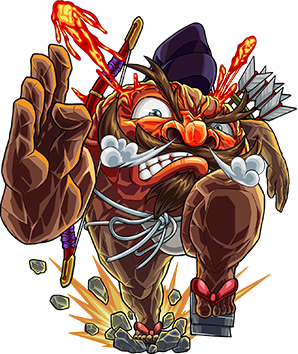 JP Name
-
JP #
2261
Class
Demon
Element
Gender
-
Rarity
-

Sling
Bounce
Max Luck
90
Type
Power
Rating
-
Ability
Null Gravity Barrier / Null Wind
Gauge
HP
13685 (+2460) = 16145
Obtain
-
ATK
18832 (+6425) = 25257
SPD
140.8 (+49.3) = 190.1
Luck Skill
Badge
Strike Shot
Boulder Dash - 22 Turns
Dizzies foes with speed and cancels projectiles for a set number of turns.
Bump Combo
Meteor Shower (6518)
Attacks random enemies with 4 meteors.
Strengths
SS speeds him up to deal damage with his high ATK and makes him immune to damage
Weakness
Library of Dark Marchen Series

Hatcher Monsters

Andersen

Shakespeare

Dante
Drop Monsters

Judge Rock

Gigabeast Fighters

Hikaru Genji

Lady Rokujo
[Savage] Guide
[Extreme] Guide
[Lethal] Guide
[Extreme] Guide
Ad blocker interference detected!
Wikia is a free-to-use site that makes money from advertising. We have a modified experience for viewers using ad blockers

Wikia is not accessible if you've made further modifications. Remove the custom ad blocker rule(s) and the page will load as expected.