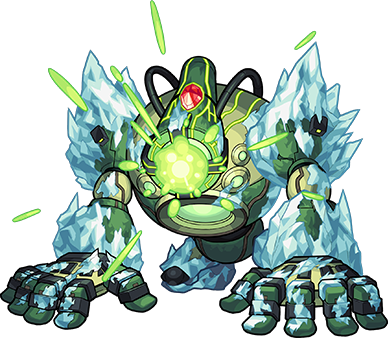 JP Name
ヨトゥン
JP #
2562
Class
Mech
Element
Gender
-
Rarity
-

Sling
Bounce
Max Luck
90
Type
Power
Rating
-
Ability
Mine Sweeper
Gauge
HP
11757 (+0) = 11757
Obtain
-
ATK
19239 (+0) = 19239
SPD
166.57 (+0) = 166.57
Luck Skill
-
Badge
Strike Shot
ジャイアント・ブースト - 12 Turns
Increases Strength.
Bump Combo
Mega Blast (5357)
Attacks with a very large, non-elemental blast around the user.

To Evo

1 Divine Sharl
5 Green Sharls
10 Green Stoans
30 Maxstoans

Material For

Skuld
Heimdall
Ymir
Jotun (Evolution)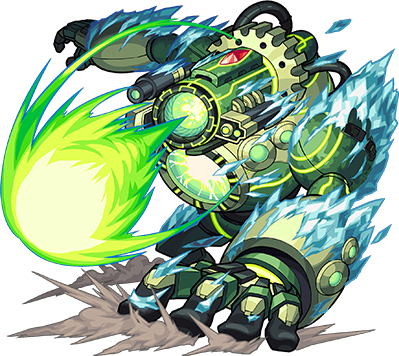 JP Name
古の巨人兵器 ヨトゥン
JP #
2563
Class
Mech
Element
Gender
-
Rarity
-

Sling
Bounce
Max Luck
99
Type
Power
Rating
-
Ability
Mine Sweeper
Gauge
Etherean Slayer M
HP
19936 (+3900) = 23836
Obtain
-
ATK
20353 (+7000) = 27353 (32824 w/ Gauge)
SPD
177.33 (+62.90) = 240.23
Luck Skill
Badge
Strike Shot
ゴッド・ヨトゥンフォース - 12 Turns
Increases Strength.
Bump Combo
Giga Blast (5249)
Attacks with a massive, non-elemental blast around the user.
Strengths
Weakness
Mediocre in non-Etherean Boss Quests
Jotun's SS only increases ATK, he won't get any SPD
Viable Quests

Impossibles/Colossals:


Fire:


Water: Jabberwock


Wood: Dullahan


Light: Sphinx | Ghoulie | Utagawara Senko


Dark: Honda Tadakatsu

Tower:

Temple:
Ragnarok 3 Series

Hatcher Monsters

Skuld

Urd

Heimdall
Drop Monsters

Ymir

Jotun

Garm

Angrboða
[Lethal] Guide
[Extreme] Guide
[Savage] Guide
[Extreme] Guide
Ad blocker interference detected!
Wikia is a free-to-use site that makes money from advertising. We have a modified experience for viewers using ad blockers

Wikia is not accessible if you've made further modifications. Remove the custom ad blocker rule(s) and the page will load as expected.