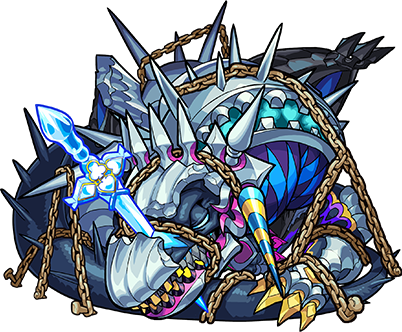 JP Name
ジャバウォック
JP #
2460
Class
Etherean
Element
Gender
Male
Rarity
5★

Sling
Bounce
Max Luck
90
Type
Balanced
Rating
-
Ability
Null Gravity Barrier
Gauge
-
HP
14912 (+0) = 14912
Obtain
ATK
16265 (+0) = 16265
SPD
279.33 (+0) = 279.33
Luck Skill
-
Badge
-
Strike Shot
Vorpal Sword - 24 Turns
Attacks enemies on contact with a meteor shower.
Bump Combo
Breath (15559)
Attacks nearby enemies with elemental breath.

To Evo

1 Divine Sharl
5 Blue Sharls
10 Blue Stoans
30 Maxstoans

To Asc

Dullahan (3)
Alraune (5)
Recommended Form - Evolution
Meteor SS from Evolution is better than Ascension's SS
Not much use for Null Wind from Ascension
Jabberwock, Dragon of Chaos (Evolution)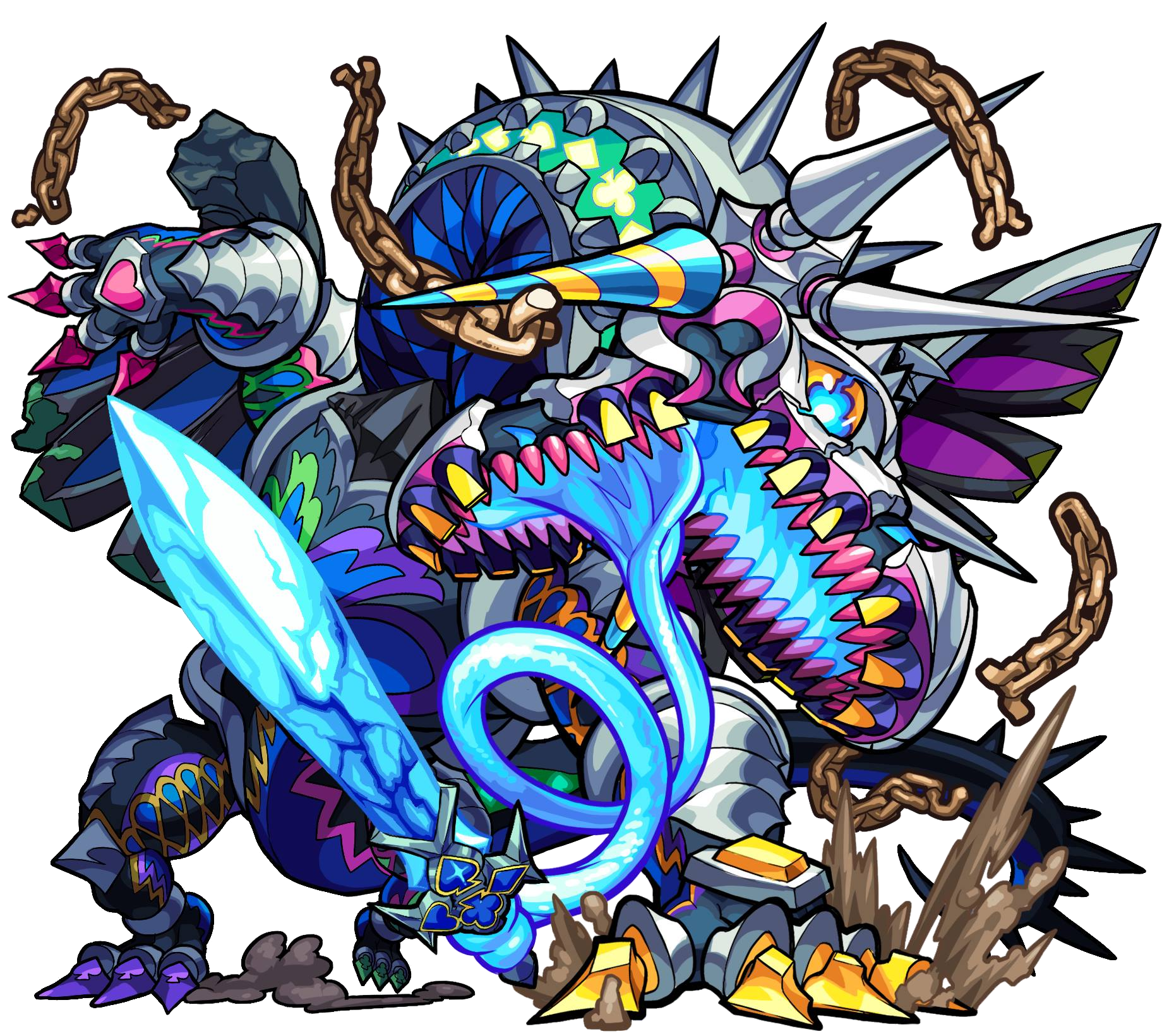 JP Name
混沌たる凶竜 ジャバウォック
JP #
2461
Class
Etherean
Element
Gender
Male
Rarity
6★

Sling
Bounce
Max Luck
99
Type
Balanced
Rating
6.5
Ability
Null Gravity Barrier
Gauge
Strike Shot Reducer
HP
19222 (+3900) = 23122
Obtain
Evolution
ATK
17755 (+6075) = 23830 (28596 w/ Gauge)
SPD
244.87 (+86.70) = 331.57
Luck Skill
Badge
-
Strike Shot
Jaws That Bite - 30 Turns
Attacks enemies on contact with a meteor shower.
Bump Combo
Breath (29278)
Attacks nearby enemies with elemental breath.

To Asc

Dullahan (2)
Alraune (4)
Strengths
SS Reducer works well to reduce Meteor SS
Weakness
Need to position for Bump Combo
Viable Quests

Impossibles/Colossals: Izanami | Nirvana | Cain


Fire: Gunblaize | Giraffina | Hydra | Operation Crab | Hagiri Kaname | Forty-Seven Ronin | Jin


Water:


Wood:


Light:


Dark:

Tower: 31F

Temple:
Jabberwock, Nightmare of Wonderland (Ascension)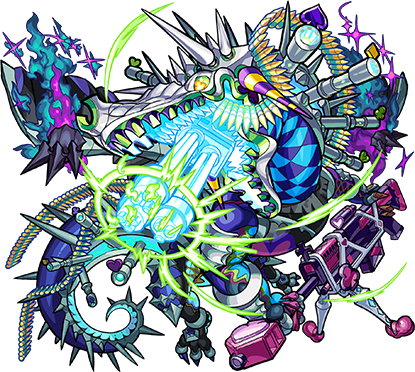 JP Name
不思議の国の怪竜 ジャバウォック
JP #
2462
Class
Etherean
Element
Gender
Male
Rarity
6★

Sling
Bounce
Max Luck
99
Type
Balanced
Rating
6.5
Ability
Null Wind
Gauge
Null Gravity Barrier
HP
21008 (+4200) = 25208
Obtain
Ascension
ATK
13804 (+4725) = 18529 (22235 w/ Gauge)
SPD
311.07 (+110.50) = 421.57
Luck Skill
Badge
-
Strike Shot
Jabberwocky Blitz - 21 Turns
Fires a laser in the targeted direction, then attacks with a homing shot.
Bump Combo
Strafing Shotgun (3163)
Hits nearby foes with 100 elemental shots in all directions.

Sub Bump

To Asc

15 Blue Sharls
30 Blue Stoans
90 Maxstoans
Strengths
Super Blast good for procing allies' Bumps
Very useful in 31F of the Tower
Weakness
Hard to get damage off with SS
Viable Quests

Impossibles/Colossals: Izanami | Cain


Fire: Gunblaize | Giraffina | Hydra | Operation Crab | Hagiri Kaname | Forty-Seven Ronin | Jin


Water:


Wood:


Light:


Dark:

Tower: 31F

Temple:
Ad blocker interference detected!
Wikia is a free-to-use site that makes money from advertising. We have a modified experience for viewers using ad blockers

Wikia is not accessible if you've made further modifications. Remove the custom ad blocker rule(s) and the page will load as expected.