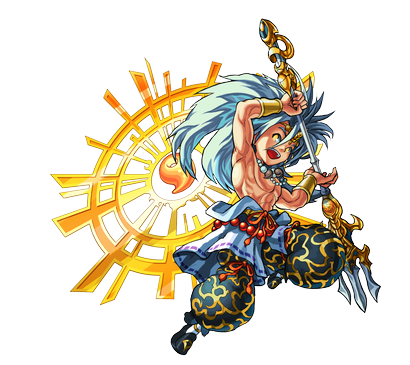 JP Name
イザナギ
JP #
856
Class
Deity
Element
Gender
Male
Rarity
5★

Sling
Bounce
Max Luck
90
Type
Balanced
Rating
-
Ability
Full Resistance
Gauge
-
HP
11212 (+0) = 11212
Obtain
ATK
13332 (+0) = 13332
SPD
210.07 (+0) = 210.07
Luck Skill
-
Badge
-
Strike Shot
Bridge of Heaven - 19 Turns
Launches a pulse attack in the targeted direction.
Bump Combo
EX Laser M (4735)
Attacks in an X pattern with 3 medium-sized elemental lasers.

To Evo

2 Divine Sharls
10 Light Sharls
20 Light Stoans
60 Maxstoans

Material For

Eden
Izanagi the Worldmaker (Evolution)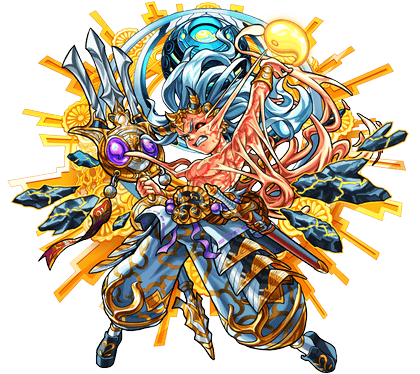 JP Name
創世の始神 イザナギ
JP #
857
Class
Deity
Element
Gender
Male
Rarity
6★

Sling
Bounce
Max Luck
99
Type
Balanced
Rating
7.5
Ability
Full Resistance
Gauge
Null Damage Wall / Sprite Slayer
HP
17507 (+3900) = 21407
Obtain
Evolution
ATK
17033 (+5825) = 22858 (27429 w/ Gauge)
SPD
232.80 (+78.20) = 311.00
Luck Skill
-
Badge
-
Strike Shot
Divine Jeweled Spear - 21 Turns
Launches a pulse attack in the targeted direction.
Bump Combo
EX Laser XL (12312)
Attacks in an X pattern with 4 massive elemental lasers.
Strengths
Full Resistance reduces damage by 25%
Powerful bump combo
Weakness
Laser barriers
Sprite slayer is very niche
Only one null
Viable Quests

Impossibles/Colossals:


Fire: Fireblade Murasame | Fire Apprentice Santa Noel


Water: Lilith


Wood: Windblade Murasame


Light: Zashiki Warashi | Jack | Aries | Birthday


Dark: Visceron | Dark Wyrm | Da Vinci | Yeti | Dong Zhuo | Inari | Kamaitachi | Darkblade Murasame | 9th Angel | Jigen Daisuke | Sephiroth

Tower: 20F | 40F

Temple: Water (Time) | Water (Carnage) | Wood (Time) | Wood (Carnage) | Light (Carnage) | Night (Time)
Ad blocker interference detected!
Wikia is a free-to-use site that makes money from advertising. We have a modified experience for viewers using ad blockers

Wikia is not accessible if you've made further modifications. Remove the custom ad blocker rule(s) and the page will load as expected.