Hazards
Hazards
Applicable Ability
Blocks
Null Block
Damage Walls
Null Damage Wall
Elemental Effectiveness
Bounce Obstructors
Revivers
Mines
Minesweeper
Flight
Style Change Panels
Enemy Transparency
Video Walkthrough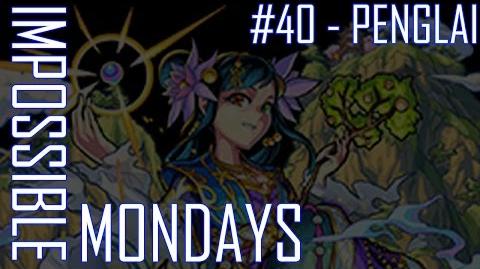 -->
Overall Strategy
Elemental Effectiveness
Wood monsters take reduced damage from water mobs and deal increased damage to them. Elemental Effectiveness amplifies these characteristics. To take advantage of this, bring a full wood team.

Damage Walls
Damage Walls are up all the time on every wall. Two or three hits off them will kill you. Bring a full NDW team to not die.

Bounce Obstructors
Bounce Obstructors appear on every stage. They will oneshot you after 5 turns. They also get revived by their Aqua Wyrm companions.

Poison Mist
Avoid bringing dupes to this dungeon. Penglai and Scylla fire a poison mist that deals massive damage to dupes. Monsters of the same evolution chain will be affected by the mist.

Enemy Transparency

-->
Urashima Taro and Penglai will turn themselves transparent for a few turns. Scylla will turn other mobs transparent. Transparent enemies don't take damage and don't have hitboxes, making them impossible to kill.

Viable Monsters
S Rank
Reason

Hatcher
Hansel & Gretel (Ascension)
- Pierce, NDW + Weakpoint Slayer
- Healing Wall SS

Hatcher
Mjölnir (Evolution)
- Pierce, NDW+ Null Block
- Paralysis on weakpoint contact SS
- NB makes it very easy to move around
A Rank
Reason

Drop
Mag Mell
- Pierce, NDW + Null Block
- Copy Bump + High stats
- Teammate Speed Up SS

Hatcher
Yang Quanqi (Evolution)
- Pierce, MS + NDW
- Bash + Heal SS
- Bash can deal massive damage on weakpoint

- SS can allow you to loop-hit the last boss stage


Hatcher
Zhuge Liang (Ascension)
- Pierce, NDW
- Reveal Weakpoint SS

Hatcher
Nibelung (Evolution)
- Pierce, NDW
- Delay SS can save the run

Hatcher
Wildcat (Ascension)
- Pierce, Flight / NDW
- Speed Up S for support
- Energy Circle L deals damage
B Rank
Reason

Hatcher
Scheherazade (Ascension)
- Pierce, NDW + Recovery
- Recovery to heal HP
- Speed + Power Up SS

Hatcher
Gulliver (Evolution)
- Pierce, Null Damage Wall
- Command SS

Hatcher
Hideyoshi Toyotomi (Evolution)
- Pierce, Fiend Slayer / Laser Stop + NDW
- Fiend Slayer for the Bahamuts
- Plasma SS can deal massive damage
Viable Max Luck Monsters
Colossals

1st Round

Avalon
[Guide]

Nirai Kanai
[Guide]

Shambhala
[Guide]

Eden
[Guide]

Yomi
[Guide]
2nd Round

Arcadia
[Guide]

Penglai
[Guide]

Mag Mell
[Guide]

El Dorado
[Guide]
Ad blocker interference detected!
Wikia is a free-to-use site that makes money from advertising. We have a modified experience for viewers using ad blockers

Wikia is not accessible if you've made further modifications. Remove the custom ad blocker rule(s) and the page will load as expected.