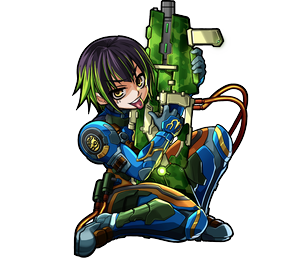 JP Name
ネトロヴィッチ森山
JP #
905
Class
Paladin
Element
Gender
Male
Rarity
4★

Sling
Bounce
Max Luck
72
Type
Balanced
Rating
-
Ability
Water Slayer
Gauge
HP
6287 (+1400) = 7687
Obtain
Hatcher
ATK
8582 (+825) = 9407
SPD
205.53 (+20.40) = 225.93
Luck Skill
-
Badge
Strike Shot
ガノフピロー砲 - 20 Turns
Launches a pulse attack in the targeted direction.
Bump Combo
Spread Shot L2 (1722)
Fires two 16-way sprays of large elemental bullets.

To Evo

1 Green Sharl
5 Green Stoans
10 Maxstoans
30 Stoans
SST Leaf Breaker (Evolution)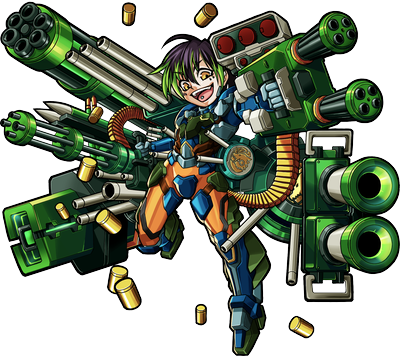 JP Name
MDT リーフブレイカー
JP #
906
Class
Paladin
Element
Gender
Male
Rarity
5★

Sling
Bounce
Max Luck
90
Type
Balanced
Rating
4.0
Ability
Water Slayer M
Gauge
HP
10793 (+2460) = 13253
Obtain
Evolution
ATK
14910 (+2200) = 17110
SPD
239.23 (+35.70) = 274.93
Luck Skill
Badge
Strike Shot
アールミヤング砲 - 21 Turns
Launches a pulse attack in the targeted direction.
Bump Combo
Spread Piercer XL3 (2009)
Fires three 16-way sprays of massive elemental pass-through shots.
Strengths
Very effective against all Water enemies
Weakness
No Null Abilities
Low SS damage, even onto Water enemies
Super Strike Team Series

Hatcher Monsters

Sherry Blawesome

Didier Simflaille

Igor Psychotovich

Ai Mechamori

Gerlinde Veisser
Drop Monsters

Beetlestag

Wrathantula

Gigamantis

Vesputin

Kabushido
[Savage] Guide
[Savage] Guide
[Extreme] Guide
[Savage] Guide
[Extreme] Guide
Ad blocker interference detected!
Wikia is a free-to-use site that makes money from advertising. We have a modified experience for viewers using ad blockers

Wikia is not accessible if you've made further modifications. Remove the custom ad blocker rule(s) and the page will load as expected.