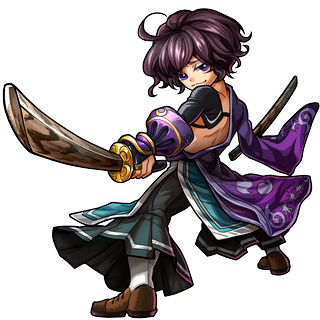 JP Name
-
JP #
507
Class
Samurai
Element
Gender
-
Rarity
-

Sling
Bounce
Max Luck
72
Type
Speed
Rating
-
Ability
Demonsbane
Gauge
-
HP
6945 (+1400) = 8345
Obtain
-
ATK
8126 (+1575) = 9701
SPD
256.1 (+51) = 307.10
Luck Skill
-
Badge
Strike Shot
Ash - 13 Turns
Uses a fearsome lieutenant's authority to increase Speed.
Bump Combo
Homing Shot 8 (2583)
Randomly targets foes foes with 8 elemental shots.

To Evo

1 Dark Sharl
5 Dark Stoans
10 Maxstoans
30 Stoans

Material For

Saigo Takamori
Oryo
Okita Soji
Hijikata the Comfortless (Evolution)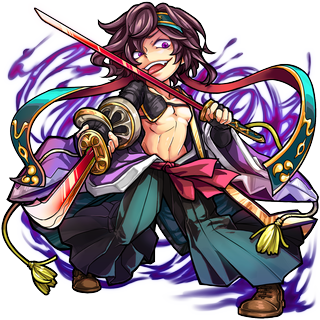 JP Name
-
JP #
508
Class
Samurai
Element
Gender
-
Rarity
-

Sling
Bounce
Max Luck
90
Type
Speed
Rating
-
Ability
Demonsbane L
Gauge
-
HP
12035 (+2460) = 14495
Obtain
-
ATK
14291 (+2775) = 17066
SPD
297.03 (+59.5) = 356.53
Luck Skill
-
Badge
Strike Shot
Raven Rishin-ryu - 18 Turns
Uses a fearsome lieutenant's authority to increase Speed and Strength.
Bump Combo
Homing Piercer 6 (1702)
Randomly targets foes with 6 elemental pass-through shots.
Strengths
Very effective against Demon and Mancer enemies
Weakness
Low HP and ATK
No Null Abilities
Rising Sun Revolutionaries Series

Hatcher Monsters

Sakamoto Ryoma

Katsu Kaishu

Oryo

John Manjiro

Saigo Takamori
Drop Monsters

Saito Hajime

Okita Soji

Tokugawa Yoshinobu

Kondo Isami

Hijikata Toshizo
[Savage] Guide
[Extreme] Guide
[Extreme] Guide
[Savage] Guide
[Savage] Guide
Ad blocker interference detected!
Wikia is a free-to-use site that makes money from advertising. We have a modified experience for viewers using ad blockers

Wikia is not accessible if you've made further modifications. Remove the custom ad blocker rule(s) and the page will load as expected.