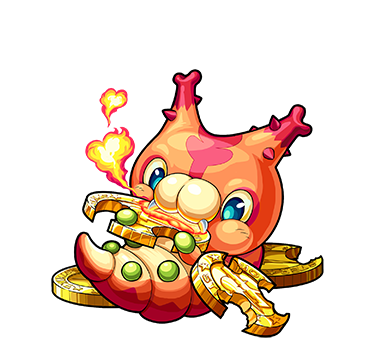 JP Name
-
JP #
2014
Class
Demon
Element
Gender
-
Rarity
-

Sling
Bounce
Max Luck
72
Type
Power
Rating
-
Ability
Vivolith Slayer L
Gauge
-
HP
8059 (+1400) = 9459
Obtain
-
ATK
12316 (+1200) = 13516
SPD
127.73 (+12.75) = 140.48
Luck Skill
-
Badge
Strike Shot
Money in My Belly - 21 Turns
Fires a wide blast of fire straight ahead.
Bump Combo
Flame (1974)
Attacks the nearest enemies with a wide, non-elemental strike.

To Evo

1 Red Sharl
5 Red Stoans
10 Maxstoans
30 Stoans

Material For

Skitty
Belstair
Goldy & Baldy
Verona
Ambitious Bug Hemmy (Evolution)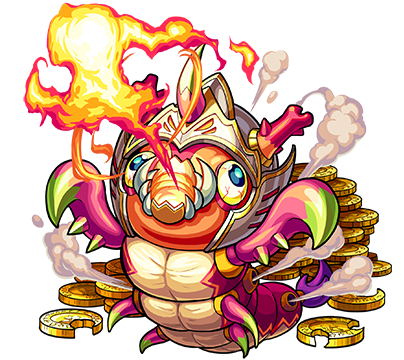 JP Name
-
JP #
2015
Class
Demon
Element
Gender
-
Rarity
-

Sling
Bounce
Max Luck
90
Type
Power
Rating
-
Ability
Vivolith Slayer XL
Gauge
-
HP
13806 (+2460) = 16266
Obtain
-
ATK
16132 (+5500) = 21632
SPD
140.97 (+49.3) = 190.27
Luck Skill
Badge
Strike Shot
Selfish Flame - 21 Turns
Fires a wide blast of fire straight ahead.
Bump Combo
Flame (2763)
Attacks the nearest enemies with a wide, non-elemental strike.
Strengths
Effective against Vivolith enemies
Weakness
No Null Abilities
Need to be close to enemies for Bump Combo
Rico's Adventure Series

Hatcher Monsters

Skitty

Rico

Belstair
Drop Monsters

Hemmy

Goldy & Baldy

Snick

Verona

Demonblade
[Savage] Guide
[Extreme] Guide
[Savage] Guide
[Extreme] Guide
[Savage] Guide
Ad blocker interference detected!
Wikia is a free-to-use site that makes money from advertising. We have a modified experience for viewers using ad blockers

Wikia is not accessible if you've made further modifications. Remove the custom ad blocker rule(s) and the page will load as expected.