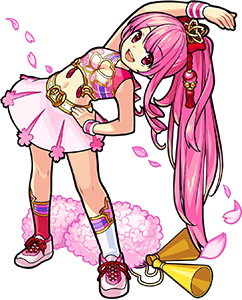 JP Name
ハル
JP #
2568
Class
Demihume
Element
Gender
-
Rarity
-

Sling
Bounce
Max Luck
90
Type
Balanced
Rating
-
Ability
Null Warp
Gauge
-
HP
16616 (+0) = 16616
Obtain
-
ATK
9854 (+0) = 9854
SPD
243.07 (+0) = 243.07
Luck Skill
-
Badge
Strike Shot
桜色のチアスピリット - 16 Turns
Increases Speed and Strength and enables Counter Mode.
Bump Combo
Energy Circle S (5412)
Fires a small elemental sphere of energy.

To Evo

1 Divine Sharl
5 Red Sharls
10 Red Stoans
30 Maxstoans
Haru (Evolution)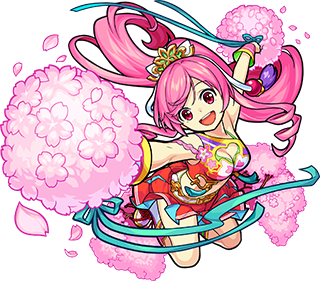 JP Name
新生活応援ガール ハル
JP #
2569
Class
Demihume
Element
Gender
-
Rarity
-

Sling
Bounce
Max Luck
99
Type
Balanced
Rating
-
Ability
Null Warp
Gauge
Strike Shot Reducer
HP
17555 (+3900) = 21455
Obtain
-
ATK
14341 (+4900) = 19241 (23090 w/ Gauge)
SPD
252.80 (+89.25) = 342.05
Luck Skill
Badge
Strike Shot
スプリング・チアリーディング - 16 Turns
Increases Speed and Strength and enables Counter Mode.
Bump Combo
Energy Circle M (9471)
Fires a medium-sized elemental sphere of energy.
Strengths
Energy Circle M great as a damage source
Average stats and quick SS
Weakness
Only one Null Ability
Low damage from her Bump Combo when she is in Counter Mode
Viable Quests

Impossibles/Colossals: Kushinada


Fire:


Water:


Wood: Meng Huo | Tokugawa Yoshinobu | Dullahan


Light:


Dark:

Tower:

Temple:
Ad blocker interference detected!
Wikia is a free-to-use site that makes money from advertising. We have a modified experience for viewers using ad blockers

Wikia is not accessible if you've made further modifications. Remove the custom ad blocker rule(s) and the page will load as expected.