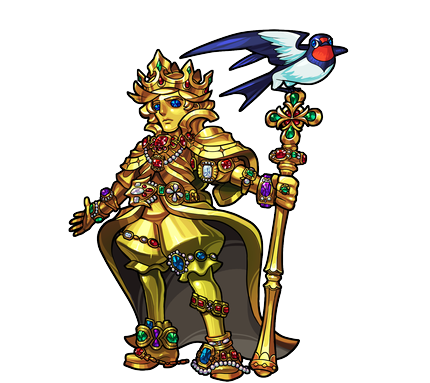 JP Name
-
JP #
1163
Class
Vivolith
Element
Gender
-
Rarity
-

Sling
Bounce
Max Luck
72
Type
Balanced
Rating
-
Ability
Mine Sweeper
Gauge
-
HP
8312 (+1400) = 9712
Obtain
-
ATK
11116 (+1075) = 12191
SPD
204.10 (+20.40) = 224.50
Luck Skill
-
Badge
Strike Shot
Fortune Drive - 12 Turns
Increases Speed.
Bump Combo
Homing Piercer 4 (1702)
Randomly targets foes with 4 elemental pass-through shots.

To Evo

1 Light Sharl
5 Light Stoans
10 Maxstoans
30 Stoans
HP the Golden Automaton (Evolution)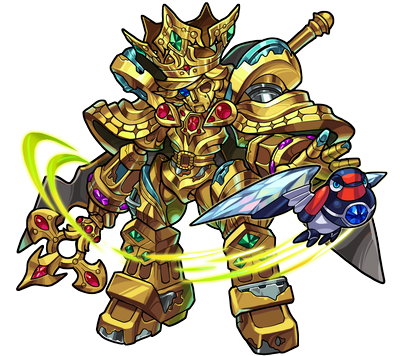 JP Name
-
JP #
1164
Class
Vivolith
Element
Gender
-
Rarity
-

Sling
Bounce
Max Luck
90
Type
Balanced
Rating
-
Ability
Mine Sweeper / Drone Breaker
Gauge
HP
14269 (+2460) = 16729
Obtain
-
ATK
12078 (+1775) = 13853
SPD
237.60 (+35.70) = 273.30
Luck Skill
Badge
Strike Shot
Golden Phoenix - 18 Turns
Increases Speed and Strength and does a lot of damage to Shields.
Bump Combo
Homing Piercer 6 (1702)
Randomly targets foes with 6 elemental pass-through shots.
Strengths
Can break both Drones and Shields
Weakness
Low SPD to sweep Mines or break Drones
Low Bump Combo damage
Of Tales and Fables Series

Hatcher Monsters

Cinderella

Jack the Planter

Gulliver

Happy Prince

Thumbelina
Drop Monsters

Old Mamma

Ugly Duckling Doug

King Daunkie

Cabaletta

Geppetto
[Savage] Guide
[Savage] Guide
[Savage] Guide
[Extreme] Guide
[Extreme] Guide
Ad blocker interference detected!
Wikia is a free-to-use site that makes money from advertising. We have a modified experience for viewers using ad blockers

Wikia is not accessible if you've made further modifications. Remove the custom ad blocker rule(s) and the page will load as expected.