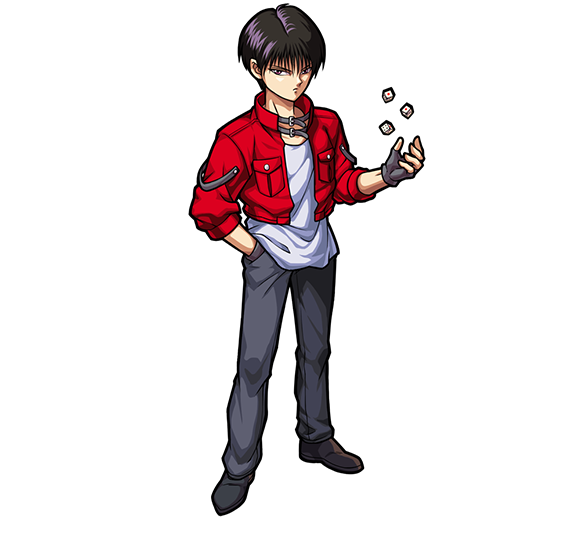 JP Name
刃霧要
JP #
2618
Class
Demihume
Element
Gender
-
Rarity
-

Sling
Bounce
Max Luck
90
Type
Speed
Rating
-
Ability
Null Damage Wall
Gauge
-
HP
17519 (+0) = 17519
Obtain
-
ATK
13214 (+0) = 13214
SPD
262.27 (+0) = 262.27
Luck Skill
-
Badge
Strike Shot
隠れたって無駄だ… - 12 Turns
Increases Speed.
Bump Combo
Lock-on Piercewave 6 (13259)
Attacks foes with 6 non-elemental piercewaves.

To Evo

1 Divine Sharl
5 Red Sharls
10 Red Stoans
30 Maxstoans

Material For

Hiei
Hagiri Kaname (Evolution)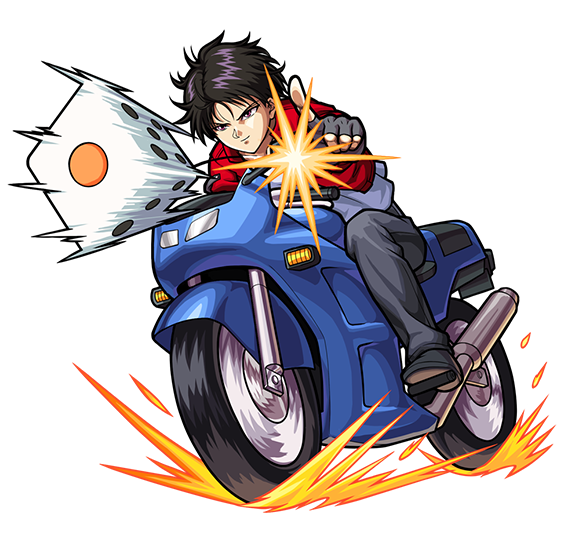 JP Name
狙撃手 刃霧要
JP #
2619
Class
Demihume
Element
Gender
-
Rarity
-

Sling
Bounce
Max Luck
99
Type
Speed
Rating
-
Ability
Null Damage Wall
Gauge
Null Block
HP
18904 (+3900) = 22804
Obtain
-
ATK
13942 (+4750) = 18692 (22431 w/ Gauge)
SPD
305.07 (+107.95) = 413.02
Luck Skill
Badge
Strike Shot
死紋十字斑 - 30 Turns
Attacks enemies on contact with a bullet.
Bump Combo
Lock-on Piercewave 6 (18562)
Attacks foes with 6 non-elemental piercewaves.
Strengths
High SPD to synergizes with hitting enemies with Meteor SS
Lock-on Piercewave 6 is a good damage source
Weakness
Not many dungeons that uses both Null Damage Wall and Null Block
Viable Quests

Impossibles/Colossals: Tsukuyomi: Zero


Fire:


Water:


Wood: Chikamatsu Monzaemon | Gigabeast Fighters | Siren | Tengu


Light: Marida of the Lamp | LionDance


Dark:

Tower:

Temple:
Yu Yu Hakusho Collaboration

Hatcher Monsters

Genkai

Urameshi Yusuke

Kurama

Kuwabara Kazuma

Hiei

Mukuro

Koenma

Yomi

Raizen

Pu
Drop Monsters

Jin
[Extreme]

Younger Toguro
[Extreme]

Chu
[Savage]

Shishiwakamaru
[Savage]

Karasu
[Extreme]

Hagiri Kaname
[Extreme]

Amanuma Tsukihito
[Savage]

Itsuki
[Extreme]

Makihara Sadao
[Savage]

Sensui Minoru
[Extreme]

Younger Toguro 100%
[Insidious]

Sensui Kazuya
[Extreme]

Sensui Shinobu
[Insidious]
Other Monsters

Botan

Yukina
Ad blocker interference detected!
Wikia is a free-to-use site that makes money from advertising. We have a modified experience for viewers using ad blockers

Wikia is not accessible if you've made further modifications. Remove the custom ad blocker rule(s) and the page will load as expected.