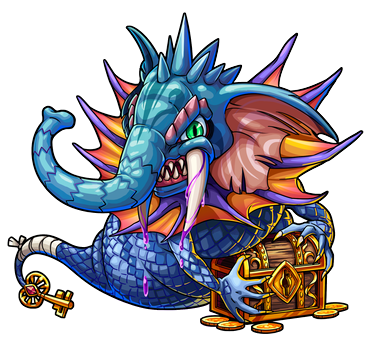 JP Name
-
JP #
1203
Class
Dragon
Element
Gender
-
Rarity
-

Sling
Bounce
Max Luck
72
Type
Balanced
Rating
-
Ability
Null Warp
Gauge
-
HP
7308 (+1400) = 8708
Obtain
-
ATK
7916 (+775) = 8691
SPD
214.63 (+21.25) = 235.88
Luck Skill
-
Badge
Strike Shot
Poison Tusk - 21 Turns
Fires a wide blast of dark fire straight ahead.
Bump Combo
Spread Shot L2 (1722)
Fires two 16-way sprays of large elemental bullets.

To Evo

1 Blue Sharl
5 Blue Stoans
10 Maxstoans
30 Stoans

Material For

Gargoyle
Basilisk
Hoard Lord Grootslang (Evolution)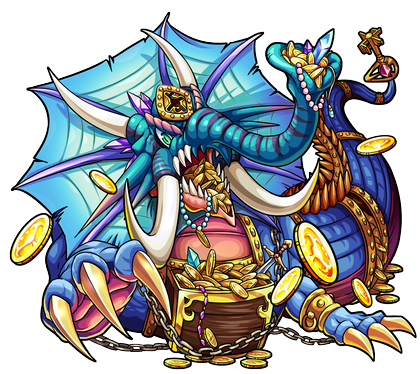 JP Name
-
JP #
1204
Class
Dragon
Element
Gender
-
Rarity
-

Sling
Bounce
Max Luck
90
Type
Balanced
Rating
-
Ability
Null Warp
Gauge
HP
12663 (+2460) = 15123
Obtain
-
ATK
13921 (+4750) = 18671
SPD
249.00 (+87.55) = 336.55
Luck Skill
Badge
Strike Shot
Destructive Roar - 21 Turns
Fires a wide blast of dark fire straight ahead.
Bump Combo
Spread Shot XL3 (2009)
Fires three 16-way sprays of massive elemental bullets.
Strengths
Weakness
Only one Null Ability
Low Bump Combo damage
Sinister Script Series

Hatcher Monsters

Romeo

Juliet

Othello
Drop Monsters

Gargoyle

Grootslang

Basilisk

Cockatrice

Mandrake
[Extreme] Guide
[Savage] Guide
[Extreme] Guide
[Savage] Guide
[Savage] Guide
Ad blocker interference detected!
Wikia is a free-to-use site that makes money from advertising. We have a modified experience for viewers using ad blockers

Wikia is not accessible if you've made further modifications. Remove the custom ad blocker rule(s) and the page will load as expected.