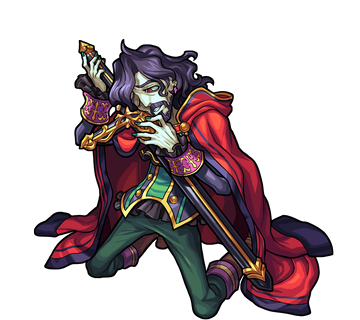 JP Name
-
JP #
1708
Class
Demihume
Element
Gender
-
Rarity
-

Sling
Bounce
Max Luck
90
Type
Power
Rating
-
Ability
Null Gravity Barrier
Gauge
-
HP
15194 (+0) = 15194
Obtain
-
ATK
14135 (+0) = 14135
SPD
124.83 (+0) = 124.83
Luck Skill
-
Badge
Strike Shot
Companion-In-Armson - 18 Turns
Passes through enemies while attacking.
Bump Combo
Vertical Laser L (6629)
Attacks upward and downward with 2 large elemental lasers.

To Evo

1 Divine Sharl
5 Dark Sharls
10 Dark Stoans
30 Maxstoans

To Asc

First Empress (2)
Ivan the Terrible (2)

Material For

Ruby
Emerald
First Empress
Recommended Form - Either
Evolution is great against Vivolith Bosses
Ascension is great against Etherean Bosses
Shadow Baron Gilles de Rais (Evolution)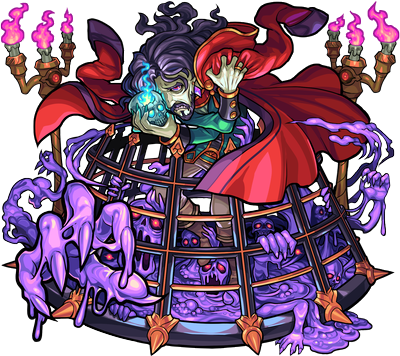 JP Name
-
JP #
1709
Class
Fiend
Element
Gender
-
Rarity
-

Sling
Bounce
Max Luck
99
Type
Power
Rating
-
Ability
Vivolith Slayer M
Gauge
Null Gravity Barrier
HP
18451 (+3900) = 22351
Obtain
-
ATK
18612 (+6350) = 24962 (29954 w/ Gauge)
SPD
157.4 (+56.1) = 213.5
Luck Skill
Badge
Strike Shot
Prohibited Alchemy - 18 Turns
Passes through enemies while attacking.
Bump Combo
Vertical Laser L (8618)
Attacks upward and downward with 2 large elemental lasers.

To Asc

First Empress (3)
Ivan the Terrible (3)
Strengths
Effective against Vivolith enemies, Bump Combo also procs Slayer
Weakness
Viable Quests

Impossibles/Colossals:


Fire: Gargoyle


Water:


Wood:


Light: Marshal Titanium


Dark:

Tower:

Temple:
Heroic Savior Gilles de Rais (Ascension)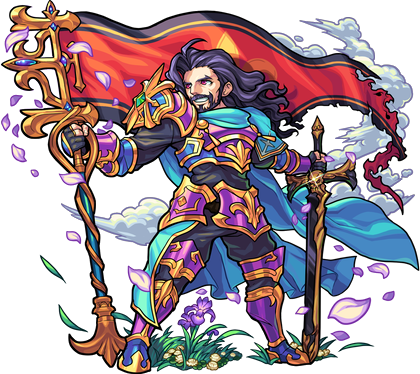 JP Name
-
JP #
1710
Class
Paladin
Element
Gender
-
Rarity
-

Sling
Bounce
Max Luck
99
Type
Power
Rating
-
Ability
Etherean Slayer M
Gauge
Null Gravity Barrier
HP
17594 (+4200) = 21794
Obtain
-
ATK
18436 (+6300) = 24736 (29683 w/ Gauge)
SPD
161.4 (+56.95) = 218.35
Luck Skill
Badge
Strike Shot
Victory's Flag - 18 Turns
Passes through enemies while attacking.
Bump Combo
Vertical Laser L (8618)
Attacks upward and downward with 2 large elemental lasers.

Sub Bump

To Evo

15 Dark Sharls
30 Dark Stoans
90 Maxstoans
Strengths
Effective against Etherean enemies, Bump Combo also procs Slayer
Weakness
Viable Quests

Impossibles/Colossals:


Fire: Fenrir X


Water: Sanma


Wood: Fellmane


Light: Fenrir | Behemoth


Dark: Visceron

Tower:

Temple:
Ad blocker interference detected!
Wikia is a free-to-use site that makes money from advertising. We have a modified experience for viewers using ad blockers

Wikia is not accessible if you've made further modifications. Remove the custom ad blocker rule(s) and the page will load as expected.