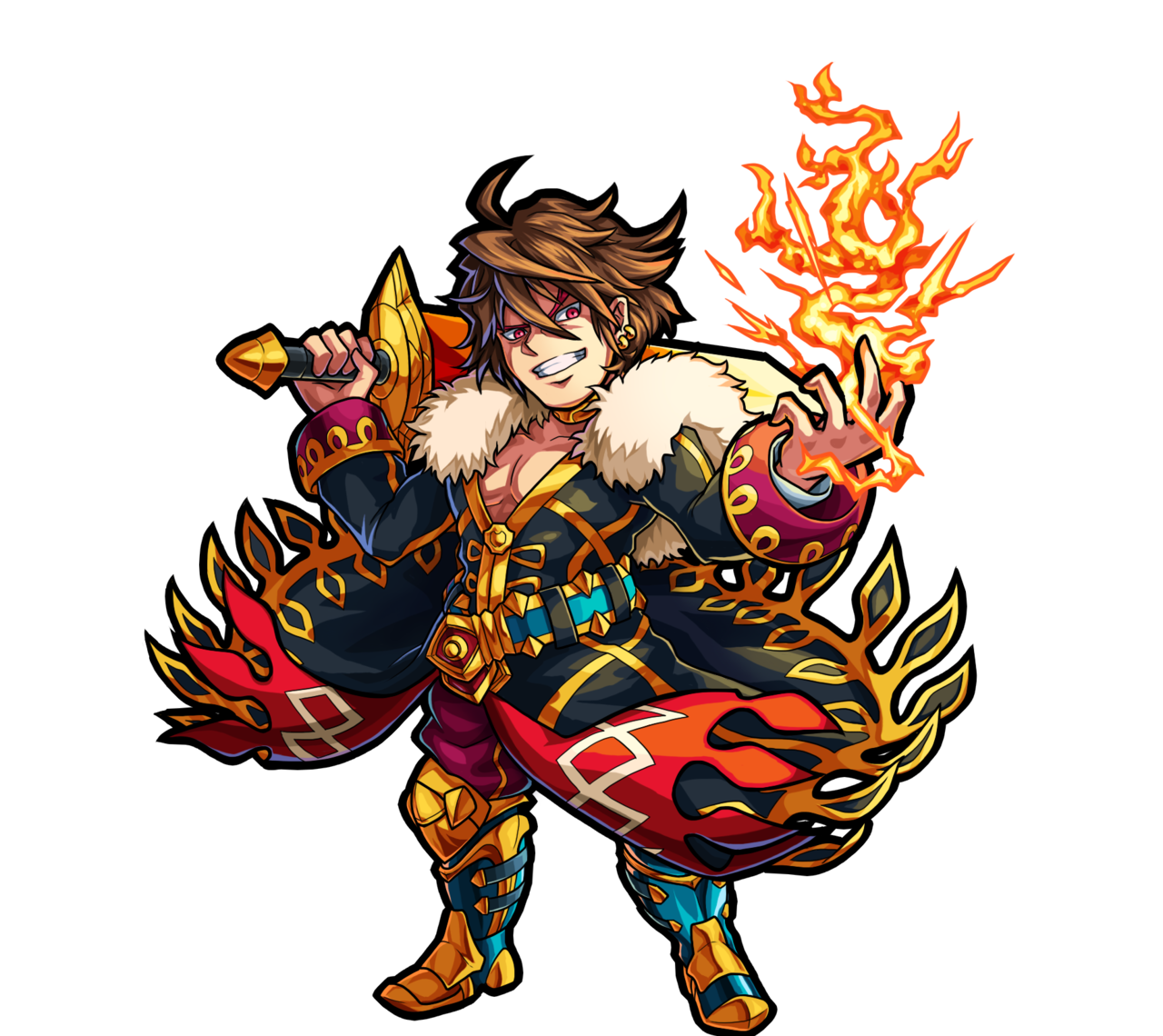 JP Name
ギルガメッシュ
JP #
974
Class
Deity
Element
Gender
Male
Rarity
5★

Sling
Pierce
Max Luck
90
Type
Power
Rating
-
Ability
Null Warp
Gauge
-
HP
16160 (+2460) = 18620
Obtain
Hatcher
ATK
18330 (+1800) = 20130
SPD
176.40 (+17.00) = 193.40
Luck Skill
-
Badge
Strike Shot
Conflagrant Poem - 12 Turns
Bashes the first contacted enemy and attacks with a spread shot.
Bump Combo
Spread Shot XL3 (1406)
Fires three 16-way sprays of massive elemental bullets.

To Evo

1 Divine Sharl
5 Red Sharls
10 Red Stoans
30 Maxstoans

To Asc

Marie Antoinette (3)
Pizarro (3)
Recommended Form - Evolution
Deals extra damage to Demihume enemies
Hero-King Gilgamesh (Evolution)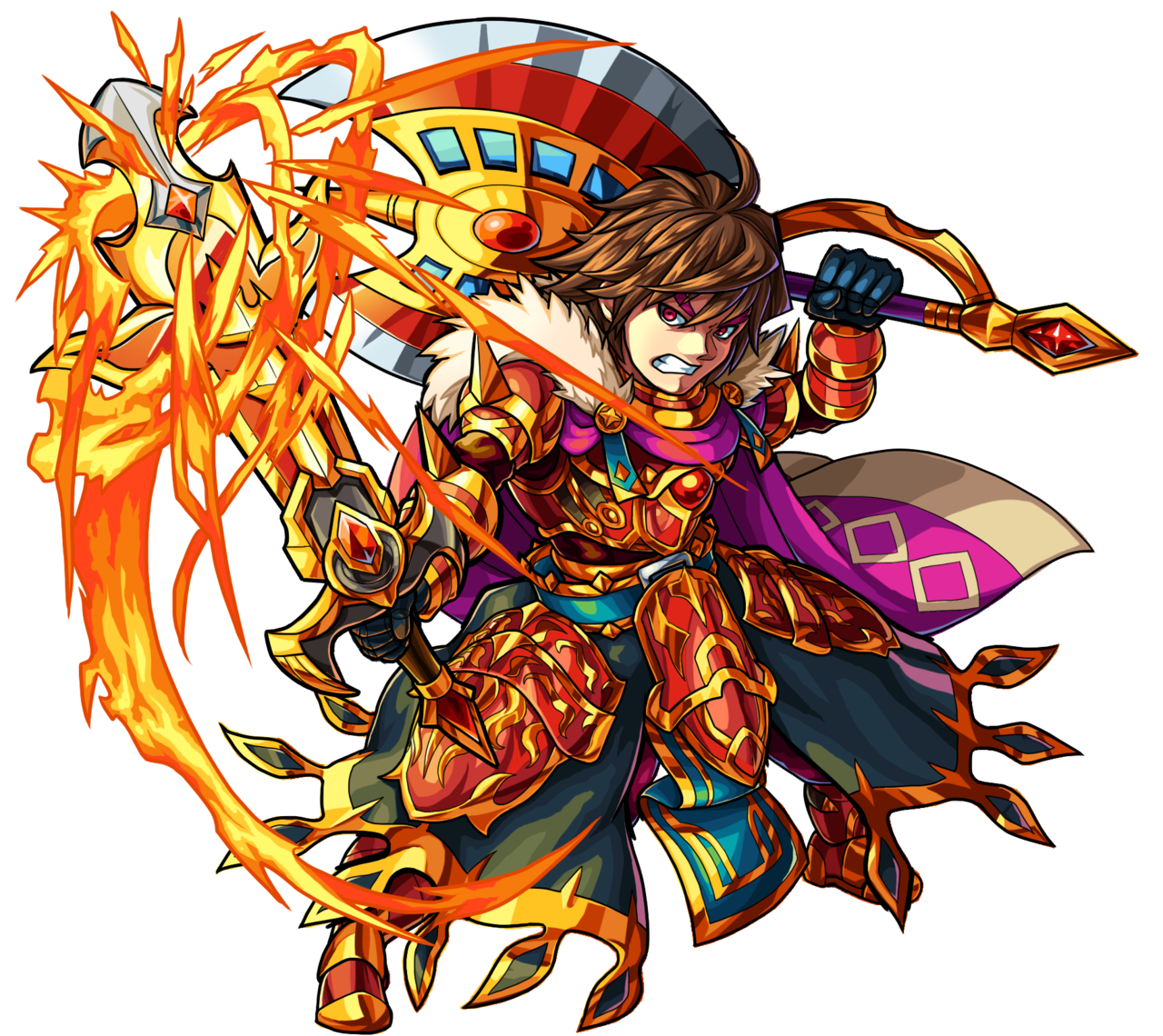 JP Name
英雄王 ギルガメッシュ
JP #
975
Class
Deity
Element
Gender
Male
Rarity
6★

Sling
Pierce
Max Luck
99
Type
Power
Rating
8.0
Ability
Null Warp / Demihume Slayer L
Gauge
HP
19553 (+3900) = 23453
Obtain
Evolution
ATK
30291 (+4425) = 34716
SPD
231.40 (+34.85) = 266.25
Luck Skill
Badge
Strike Shot
Lugalbanda's Genome - 16 Turns
Bashes the first contacted enemy and attacks with a spread shot.
Bump Combo
Spread Pierce-struction XL3 (3213)
Fires three 16-way sprays of massive elemental pass-through shots.

To Asc

Marie Antoinette (2)
Pizarro (2)
Strengths
Effective against Demihume enemies like Kushinada
Weakness
Can't hit a lot of enemies due to low SPD
Only one Null Ability
Ableberries
Class Kinstrength - Increases damage towards Demihume enemies
Class Kinspeed - Covers his low SPD
Cutthroat - Useful against high HP Bosses like Kushinada
Viable Quests

Impossibles/Colossals: Kushinada | Kushinada: Zero


Fire: Wyatt Earp | Momotaro


Water:


Wood: Jiraiya | Issun | HIKAKIN


Light: Orochimaru | Hikaru Genji | Cabaletta | Origami


Dark:

Tower: 37F

Temple: Wood (Time) | Wood (Carnage)
Netherlord Gilgamesh (Ascension)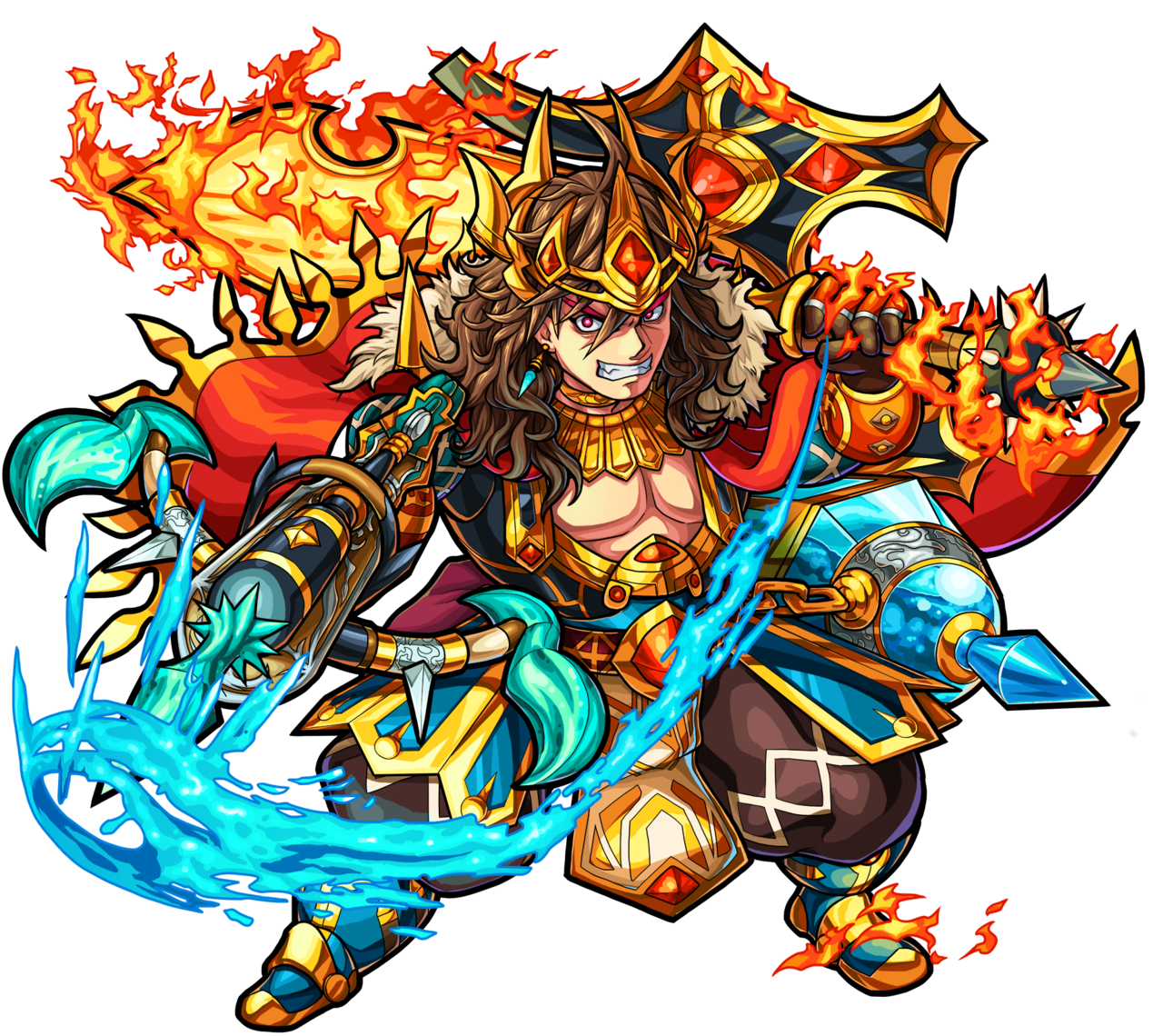 JP Name
冥界武王 ギルガメッシュ
JP #
976
Class
Deity
Element
Gender
Male
Rarity
6★

Sling
Pierce
Max Luck
99
Type
Power
Rating
7.0
Ability
Wood Resistance
Gauge
Super Null Warp
HP
20377 (+4200) = 24577
Obtain
Ascension
ATK
26816 (+3925) = 30741 (36889 w/ Gauge)
SPD
230.33 (+34.85) = 265.18
Luck Skill
Badge
Strike Shot
Netherlord Requiem - 15 Turns
Bashes the first contacted enemy and attacks with a spread shot.
Bump Combo
Poison Short Spread 9 (2867)
Fires nine 16-way sprays of poison bullets.

Sub Bump

To Evo

15 Red Sharls
30 Red Stoans
90 Maxstoans
Strengths
Bash SS can position him for his Bump Combos
Weakness
Can't hit a lot of enemies due to low SPD
Only one Null Ability
Ableberries
Class Kinstrength - Increases his high ATK stat
Class Kinspeed - Covers his low SPD
Survivor - Mitigates damage from enemies
Viable Quests

Impossibles/Colossals:


Fire:


Water:


Wood: Issun | Tokugawa Yoshinobu | Jiraiya | HIKAKIN | Diaochan | Sylvasaur


Light:


Dark:

Tower:

Temple: Wood (Time) | Wood (Carnage)
Eternal Epic Series

Hatcher Monsters

Gilgamesh

Beowulf

Cú Chulainn

Enkidu

Siegfried
Drop Monsters

Pizarro

Marie Antoinette

Attila

Nero

Macbeth
[Savage] Guide
[Extreme] Guide
[Savage] Guide
[Extreme] Guide
[Savage] Guide
Ad blocker interference detected!
Wikia is a free-to-use site that makes money from advertising. We have a modified experience for viewers using ad blockers

Wikia is not accessible if you've made further modifications. Remove the custom ad blocker rule(s) and the page will load as expected.