JP Name
カトリーヌ影澤
JP #
910
Class
Paladin
Element
Gender
Female
Rarity
4★

Sling
Bounce
Max Luck
72
Type
Balanced
Rating
-
Ability
Null Warp
Gauge
-
HP
8730 (+1400) = 10130
Obtain
Hatcher
ATK
10501 (+1000) = 11501
SPD
276.20 (+27.20) = 303.40
Luck Skill
-
Badge
Strike Shot
フライングテレポー - 12 Turns
Increases Speed.
Bump Combo
Homing Destruction 4 (7626)
Randomly targets foes with 4 powerful elemental shots.

To Evo

1 Dark Sharl
5 Dark Stoans
10 Maxstoans
30 Stoans
SST Mind Melder (Evolution)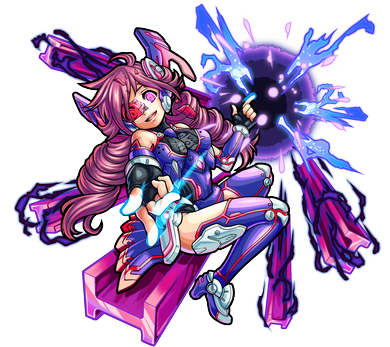 JP Name
MDT ネオサイキッカー
JP #
911
Class
Paladin
Element
Gender
Female
Rarity
5★

Sling
Bounce
Max Luck
90
Type
Balanced
Rating
3.0
Ability
Drone Breaker
Gauge
Null Warp
HP
15278 (+2460) = 17738
Obtain
Evolution
ATK
11070 (+1600) = 12670 (15204 w/ Gauge)
SPD
322.73 (+48.45) = 371.18
Luck Skill
Badge
Strike Shot
サイキック・アロー - 12 Turns
Passes through enemies while attacking.
Bump Combo
Homing Destruction 6 (9151)
Randomly targets foes with 6 powerful elemental shots.
Strengths
Drone Breaker with Null Ability
Short CD Piercing SS that can easily break Drones
Weakness
Super Strike Team Series

Hatcher Monsters

Sherry Blawesome

Didier Simflaille

Igor Psychotovich

Ai Mechamori

Gerlinde Veisser
Drop Monsters

Beetlestag

Wrathantula

Gigamantis

Vesputin

Kabushido
[Savage] Guide
[Savage] Guide
[Extreme] Guide
[Savage] Guide
[Extreme] Guide
Ad blocker interference detected!
Wikia is a free-to-use site that makes money from advertising. We have a modified experience for viewers using ad blockers

Wikia is not accessible if you've made further modifications. Remove the custom ad blocker rule(s) and the page will load as expected.