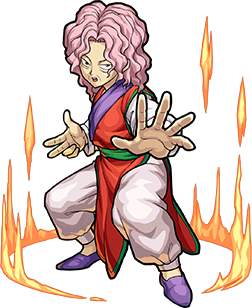 JP Name
幻海
JP #
2303
Class
Demihume
Element
Gender
-
Rarity
-

Sling
Bounce
Max Luck
72
Type
Speed
Rating
-
Ability
Mine Sweeper
Gauge
-
HP
8457 (+1400) = 9857
Obtain
-
ATK
10202 (+475) = 10677
SPD
321.30 (+15.30) = 321.30
Luck Skill
-
Badge
Strike Shot
出なおしてきな! - 12 Turns
Increases Speed.
Bump Combo
Super Blast (6560)
Attacks with a large, non-elemental blast around the user.

To Evo

1 Red Sharl
5 Red Stoans
10 Maxstoans
30 Stoans
Genkai (Evolution)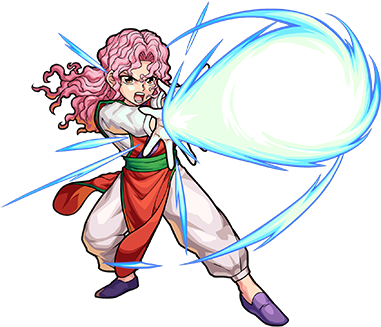 JP Name
霊光波動拳師範 幻海
JP #
2304
Class
Demihume
Element
Gender
-
Rarity
-

Sling
Bounce
Max Luck
90
Type
Speed
Rating
-
Ability
Mine Sweeper / Shield Breaker
Gauge
Null Gravity Barrier
HP
14651 (+2460) = 14651
Obtain
-
ATK
13047 (+1275) = 14322 (17187 w/ Gauge)
SPD
358.83 (+35.70) = 394.53
Luck Skill
Badge
Strike Shot
霊光鏡反衝 - 16 Turns
Fires a Spirit Reflection Blast in the targeted direction.
Bump Combo
Mega Blast (7653)
Attacks with a very large, non-elemental blast around the user.
Strengths
Two Null Abilities with Shield Breaker
Short cooldown on SS that can deal over 1 Million damage
Weakness
Low damage output outside of SS
Ad blocker interference detected!
Wikia is a free-to-use site that makes money from advertising. We have a modified experience for viewers using ad blockers

Wikia is not accessible if you've made further modifications. Remove the custom ad blocker rule(s) and the page will load as expected.